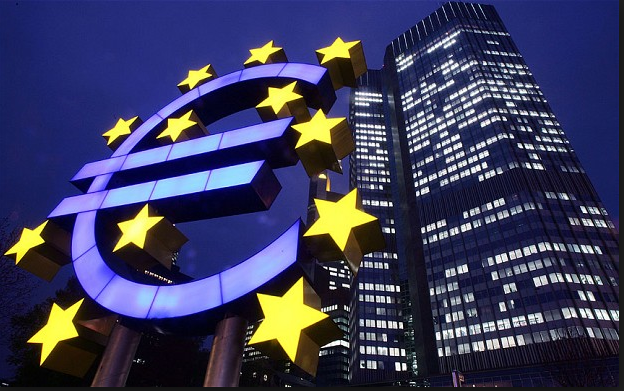 Euro Advance Halts after ECB Holds Rates at Record Low 
If there is one thing that has been discussed in trading circles in the last few months, it's the record low interest rates imposed by the European Central Bank (ECB), so it's little surprise that a recent speech made by its president, Mario Draghi, in Frankfurt, has generated renewed market speculation.
Controversial comments by Mr. Draghi have proven a particular area of focus, after he made a statement that European banks could not blame their problems on the Eurozone's negative interest rates alone.
Closing the topic, he went so far as to state that the ECB's measures would prove to have a positive impact on the balance sheets of European banks in the long-term, leaving many incredulous…
Draghi Weighs In
The comments made by Mr. Draghi followed on the back of the latest decision by the ECB, which sees its monetary policy remain unchanged. Speaking in Frankfurt, he stated that:
"Low interest rates should not be used as the justification for everything that goes wrong with banks."
"Ultimately we have got to be patient. Interest rates have to stay low for the economic recovery to firm up which in the end will have a positive effect on banks' balance sheets as well. Interest rates have to be low today to be high tomorrow."
European Banks Disagree
Yet Europe's many banks seem largely to disagree with these sentiments. German enterprises, in particular, have been vocal with regards to the subject, repeatedly criticising the negative rates imposed in the single currency zone.
As many point out, even England, in the wake of Brexit, has maintained rates of 0.25 per cent, thus helping its banks, and building societies like Saffron, to continue thriving.
Based on their comments, European authorities feel that such practices are having a highly detrimental effect on the increasingly fragile profitability of the sector. As a result, a number have begun to suggest physically stockpiling cash in vaults, rather than keeping it with the central bank.
Lowered Growth Forecasts
A further point of note with regards to Mr. Draghi's comments regards his confirmation of reduced growth forecasts, with the figures for 2017 and 2018 falling from 1.7 per cent to 1.6 per cent. Conversely, the growth forecast for 2016 rose: from 1.6 per cent to 1.7 per cent.
When questioned regarding this, he explained it thus: "This assessment is broadly reflected in the September 2016 ECB staff macroeconomic projections for the euro area, which foresee annual real GDP increasing by 1.7% in 2016, by 1.6% in 2017, and by 1.6% in 2018. Compared with the June 2016 Eurosystem staff macroeconomic projections, the outlook for real GDP growth has been revised downwards slightly."
Worries for the Future
Considering these projections, and the way that the ECB's current policy has panned out, many were left feeling disheartened, and it's easy to understand why. The region continues to face extremely low growth and inflation, with none of the measures so far taken having done anything to effectively combat this.
The figures support such a view, with growth remaining subdued at 0.3 per cent in the second quarter. Inflation also continues to hover at only a little above zero, after having done so for a prolonged period of time.
Though Mr. Draghi and ECB governing council members maintain that the bank yet has tools to combat these trends, faith in their pledges is unsurprisingly low, and many believe that the central bank is looking increasingly short of options.
The Markets React
These feelings seem to have transferred to investors, and as a result, the euro's gains were curtailed. Although the currency did move higher during the conference, largely because speculation about quantitative easing being extended was quashed, it soon pared its gains, and was trading at $1.1318 following Mr. Draghi's comments.
His stance was widely interpreted as being towards the hawkish side of the spectrum, with additional measures expected. As economist Howard Archer explains: "While the ECB remained very much in 'wait and see' mode at its September meeting, we believe further action is more likely than not."

HedgeThink.com is the fund industry's leading news, research and analysis source for individual and institutional accredited investors and professionals