Last week was quieter as the US celebrated Thanksgiving. FOMC release gave a glimpse that members were beginning to favour a slowing in the pace of rate rises. Powell is scheduled to speak next week and that may give more of a clue as to any slowing in rates if any at all.
Euro had another quiet week along with most of the other majors. The Euro closing just below the 1.04 level.
GBP for the third week outperformed other majors. As Rishi Sunak's rise to number 10 continued to bolster the pound. GBP gained 1.7% to close around the 1.21 level.
Commodity currencies performed well but mostly due to USD weakness rather than any shift in sentiment. Oil continues to struggle as has lost around 20% over the past 3 weeks. China lockdowns weigh heavy on commodities and weekend news of outspoken rallies on the Chinese COVID strategy could move oil lower during the following week.
The week ahead sees us move into December. We have Powell speaking in regard to Fed rates along with Friday Non-Farm Payrolls. Other data releases include GDP and PMI from around the world.
Weekly Majors Market Performance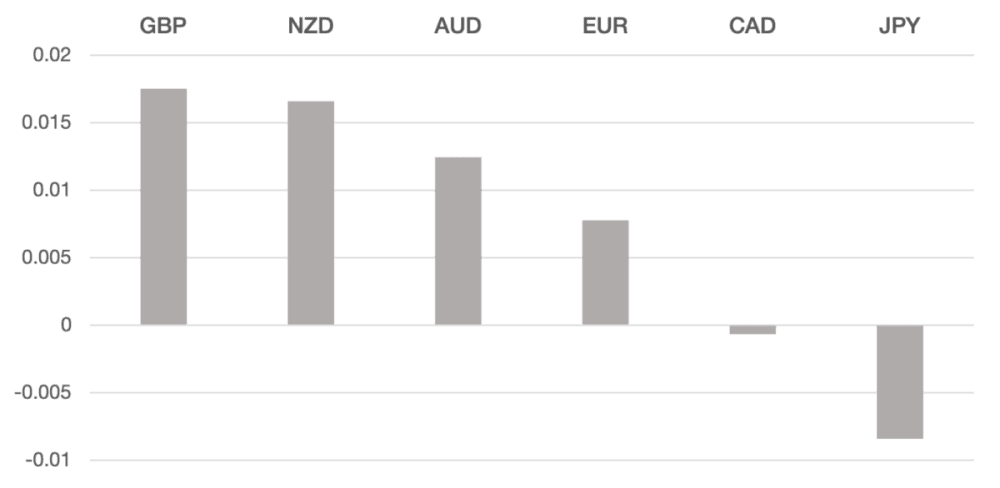 Cromwell FX is a quantitative FX manager offering superior risk adjusted returns. The portfolio is the most liquid pairs . The strategy is fully automated and adhere to strict rick management procedures to control leverage and position limits.
Cromwell FX Market View
Quiet Week with Thanksgiving Weekend
first appeared on trademakers.
The post Cromwell FX Market View Quiet Week with Thanksgiving Weekend first appeared on JP Fund Services.
The post Cromwell FX Market View Quiet Week with Thanksgiving Weekend appeared first on JP Fund Services.