With a slightly shortened week the markets started the year risk on as Omicron fears faded however with the Fed giving a more hawkish outlook stock indices suffered a deep pull back.
Sterling was the strongest pair vs the USD, CAD made ground as Oil Prices appreciated back towards 80 USD.
The hawkish tone was the main volatility driver as the Fed is seen likely to raise interest rates as early as March and begin to shrink the balance sheet soon thereafter.
The end of the week was December non-farm payrolls. The headline numbers may have disappointed the market, but unemployment was back below 4% at 3.9%. Wage growth accelerated with average hourly earnings gaining an impressive 0.6% mom. The set of data indicated tightness in the labor market which would continue to put upward pressure on wages and will perpetuate further inflation.
The week ahead sees Powell renomination meeting with Congress and the US and China release CPI data. US earnings season begins with as is tradition the major wall street banks kick off the season.
Weekly Majors Market Performance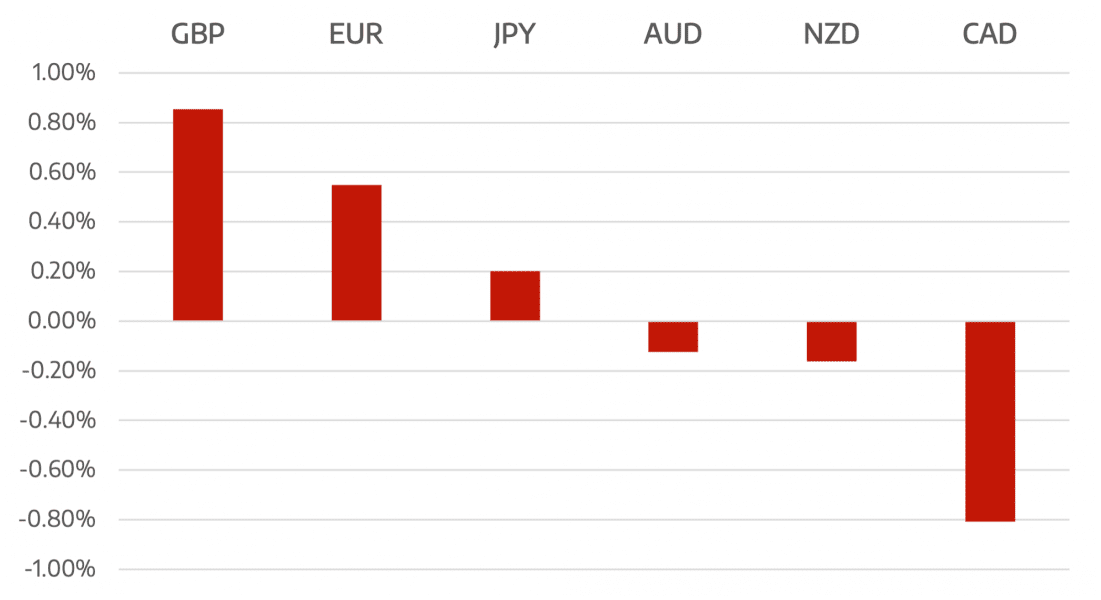 Cromwell FX is a quantitative FX manager offering superior risk adjusted returns. The portfolio is the most liquid pairs . The strategy is fully automated and adhere to strict rick management procedures to control leverage and position limits.
The post <h5>Cromwell FX Market View</h5> <h3>Dollar Stalls Despite Fed</h3> appeared first on JP Fund Services.