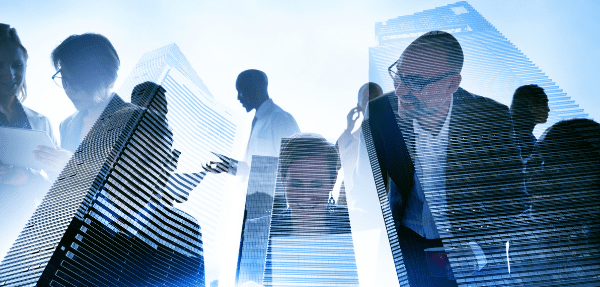 Bhavini Shah, Chief Executive at City Hive sent a letter to Chief Executives across the investment management industry highlighting the lack of real, genuine action by the sector and its leadership to prioritise diversity and inclusion. Here is the full letter:
While there has been a welcome increase in awareness through the #IAM, #BlackLivesMatter #TimesUp and #Metoo campaigns, I am disappointed by the lack of action the investment management industry has taken to address diversity and inclusion. To create impactful changes, firms must make significant cultural changes, and that starts at the top.
Awareness does not equal action.
The lack of tangible, measurable results, demonstrates where diversity and inclusion sit in terms of priorities.  Improving diversity, be it gender, ethnicity, LGBTQ, education, socioeconomic, neurodiversity and so forth, should be embedded as a key business objective, not a nice to have once a year on International Women's Day or when there has been a gross injustice.  Diversity and inclusion matter 365 days of the year and should be ingrained in every companies prudent, sustainable management.
Studies have proven that diversity of thought, experience and background create greater, positive, long-term outcomes.  For an industry which is reliant on idea generation and innovation it is shocking that companies continually overlook these advantages. Chief Executives talk the talk, regularly purchasing tables at awards, sponsoring events, posting on/during commemorative days/months, and acting as signatories to doctrines highlighting their commitment to improving diversity within their own firms and across the industry. However, without action, this is just box-ticking. Few, if any, can walk the walk.  For example, annual publication of Gender Pay Gap figures does not signify a genuine commitment to closing the gap; it requires allocated resources, prioritisation into business objectives and a genuine commitment from the top down.
Gender Pay Gap reporting is a mandated measure intended to address an inequality. However, in March 2020 the Government Equalities Office (GEO) and the Equality and Human Right Commission (EHRC) gave firms a free pass by suspending reporting regulations due to Covid-19.  The decision by the UK government, and the choice by many companies to not publish these figures underscores the lack of prioritisation and commitment to close the gap by the Government, CEOs and firms.  This is disappointing given the 2019 gender pay gap figure for the investment management industry was 31%.  Moreover, this sends a poor signal about the longevity of other initiatives dedicated to improving equality.
While sustainability and ESG are the phrase du jour with many firms stating that it is ingrained in their DNA as investors and employers, we do not see firms meeting their own sustainability responsibilities by prioritising diversity to create a more inclusive and equitable industry. It is simply another form of greenwashing.
We stand side by side with our peers spearheading #100BlackInterns and The Diversity Project, all working with same goal of creating greater diversity, inclusion and equality. However, firms need to do more to demonstrate that they are making systematic changes, inclusive of business objectives, culture, infrastructure, governance, recruitment processes and remuneration policies to ensure genuine outcomes.
While brand, performance and returns remain paramount to the investment management industry, firms are neglecting to support their most valuable assets, their employees- current and future. Covid-19 has irreparably changed the landscape of the workplace as well as the way people think about it. Given the wealth transfer from baby boomers to mission driven millennials and social entrepreneurs, employees want to work for meaningful companies that are investing in them, have a progressive culture and are in fact making a positive impact on the world we live in. Firms need to realise that attraction and retention of talent incorporates having a diverse and equitable culture and ensuring there are channels of growth for all individuals throughout the entirety of their career with their firm. Companies need to do this to reduce risk and futureproof their business, it is no longer an option.
I founded City Hive in 2016 because I was frustrated by the lack of diversity and wanted to challenge the investment management industry and be a force of positive change. We are a group of seasoned and experienced professionals, passionate about engaging with, educating, collaborating with, and holding the sector accountable to become more diverse, equitable and inclusive. However, to create impactful change, collaboration in achieving these goals is key. It is time for the leadership from individual firms to acknowledge that they cannot do this on their own.  We need to work collectively as an industry, to establish and create measurable results, catalyse the cultural change that is needed and start to embed diversity, inclusion and equality into business objectives.
The real question is, what type of leader do you want to be? Do you want to be the Chief Executive that is forced to make changes, or do you want to be the leader that is part of the solution, investing in creating a long-term, positive, impact on this incredible industry.  Change is happening now, join us at the table.  There is room for all.

HedgeThink.com is the fund industry's leading news, research and analysis source for individual and institutional accredited investors and professionals