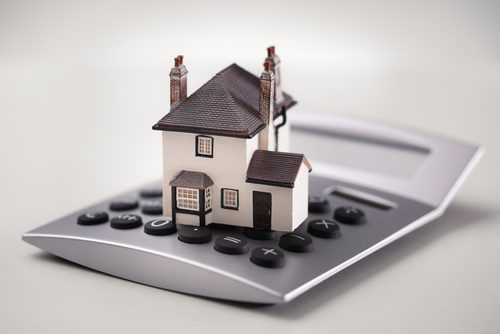 British bricks and mortar has always represented a stable, secure and profitable venture for both domestic and overseas investors, and the UK student property sector is the strongest part of this well-established market. Student accommodation investment has proved to be the best performing form of investment in the UK's commercial sector for nearly half a decade, and the market only displays signs of unabated growth.
In 2017, over £3 billion worth of student property units were sold; a figure that doubled the combined numbers achieved in both 2013 and 2014. The needs and wants of students have changed drastically in the last few years. The days of the traditional student 'digs' are long gone. Living like the Young Ones is not something the modern student finds particularly appealing.
Who can blame them? Leading property firms such as RW Invest find their high end, luxury student accommodation developments to be the subject of increased demand from investors who are savvy to the potential of student property.
Students today look for their accommodation to provide them with a little more than all mod cons. High-speed broadband, on-site gyms, car parking spaces, privacy, security and stringent site management are high on the list of priorities. The rapid rise of international student numbers in the UK means that with more and more young people coming to the country from further afield, they do not want to be short changed on a property that may well be their home for at least three years. With the universities finding themselves unable to afford such amenities and luxuries for their own student dormitories and shared spaces, the gap in the market has been quickly filled by the private sector. It really is a buyers' market, and developers and property investors are in prime position to take advantage of public sector indecision.
In parts of the country such as Liverpool and Manchester, investors will discover that with an outlay of 70% less than they would be expected to put down in London, incredible returns and rental yields can be gleaned from the market. It is about knowing your market, your target demographic and trying to think a little outside of the box.
A canny investor would do well to note that in Liverpool's L7 postcode, an area popular with students that covers Kensington, Edge Hill and parts of the city centre, offers an astounding average rental yield of 11.79%. That makes it the best performing rental yield postcode in the entire country. The average entry cost for investors stands at £118,225; a figure well below the national average property asking price.
Similarly, Manchester's M14 postcode, which covers two university campuses in the city, is another
of the country's best performing student rental yield areas. At 10.08%, investors will find another surfeit of potential tenants and returns that are very rarely matched in other sectors and industries. Such great yields and low prices can be found across parts of the UK that may be ignored by residential property investors too focussed on London. Parts of Middlesbrough, Edinburgh and Newcastle also offer that sweet spot of low entry costs and high yields that has made the UK's buy to let student property market the best asset class for investors, perhaps the world over. The state of play is obvious: the UK's student property market is the most lucrative and secure form of investment around. The market shows no signs of slowing down, and investors can find themselves on the first rung of the ladder with a lot less outlay than they expected.
For student property investors, big student numbers mean big returns. Demand for student property across the UK is at an all-time high; it's a demand that far exceeds supply. As developers do their utmost to keep up with the clamour, new builds that are finished and made available are immediately snapped up by droves of potential, would-be tenants.
This is an article provided by our partners network. It might not necessarily reflect the views or opinions of our editorial team and management.
Contributed content

HedgeThink.com is the fund industry's leading news, research and analysis source for individual and institutional accredited investors and professionals