Last week was quieter than expected. Initial fears of a full-blown banking crisis seemed to subside with Deutsche bank and US regional bank contagion fears all but gone for now. The US Dollar had a relatively quiet week with month / quarter end flows dominating.
Both Euro and GBP traded sideways. Eurozone inflation is now moving to the downside which will cap any upside potential for the single currency. GBP inflation does remain high with a small surprise in Q4 GDP which may force the BoE to continue to act.
Commodity currencies had a better week as risk on dominated the mood. AUD and NZD were up against the USD while JPY was the weeks loser falling around 1.5% vs the US Dollar.
Oil continued its volatile journey gaining nearly 10% as the risk on mood took hold in commodities. WTI closed around $75.50.
The week ahead should be quieter as we enter Q2. The banking crisis seems to be behind us for now and as long as that remains then we could see a further risk on rally.
Data for the week we have Non-Farm Payrolls to close the week along with the long Easter Weekend.
Weekly Majors Market Performance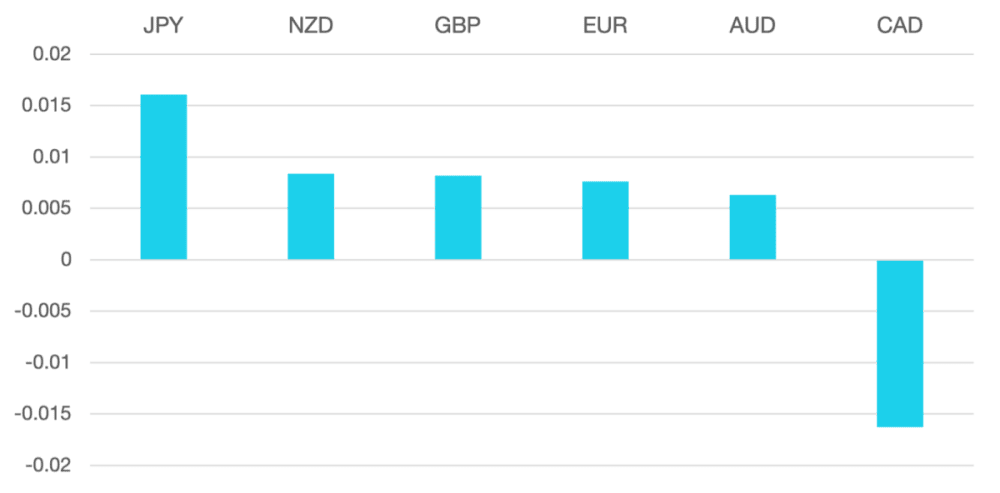 Cromwell FX is a quantitative FX manager offering superior risk adjusted returns. The portfolio is the most liquid pairs . The strategy is fully automated and adhere to strict rick management procedures to control leverage and position limits.
The post Banking Fears Subside first appeared on trademakers.
The post Banking Fears Subside first appeared on JP Fund Services.
The post Banking Fears Subside appeared first on JP Fund Services.