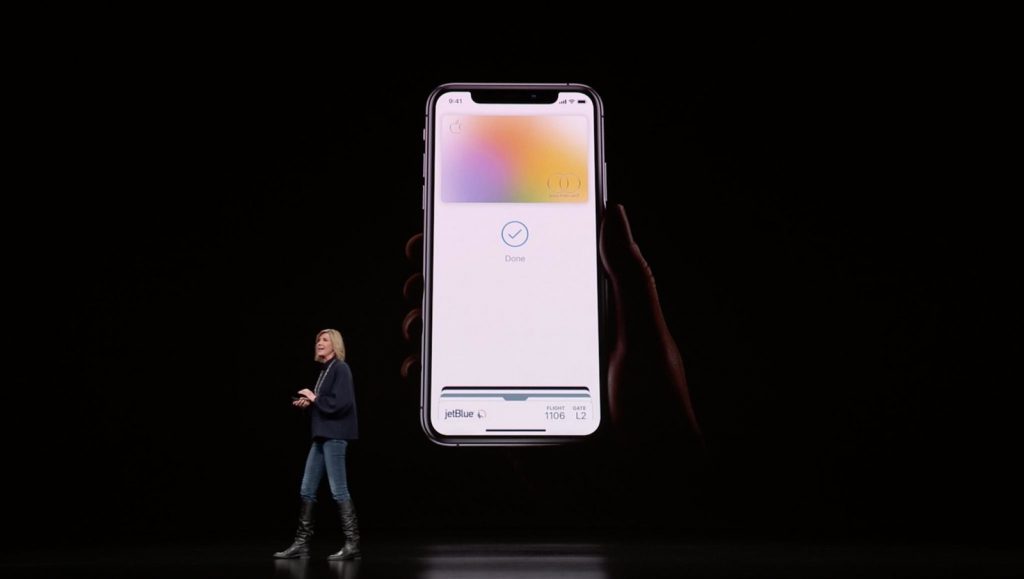 Apple has partnered with Mastercard and Goldman Sachs to launch Apple Card this summer. Consumers can apply for the credit card through the Wallet App on iPhones . Once they've been approved, customers will receive a physical card issued by Goldman Sachs. All payments done using this service will be processed by MasterCard.
Additionally, the Apple Card will be linked to Apple Pay, and customers will be able to use it for online, in-app and in-store purchases. The card offers 2 percent daily cash back, as well as 3 percent daily cash back on all purchases made directly with Apple, including at Apple Stores, on the App Store and for Apple services.
According to IHS Markit, the addressable devices for Apple Pay in the U.S. will increase to 175 million by the end of 2019.
Here is Ruomeng Wang's analysis, research and analysis manager at IHS Markit:
Apple Card will consolidate payments offerings but challenges still lie ahead
Apple Card will initially launch first in the United States, and it will only be available to iPhone users who have enabled Apple Pay, so its adoption will largely rely on the Apple Pay customer base. The launch of Apple Card will help Apple Pay reach and acquire new customers, while offering additional payments flexibility for existing Apple Pay users.
To attract customers onboard, Apple Card offers the card with no annual fees, lower interest and other incentives. However, existing Apple Pay users are a group with high credit card penetration, so there will be challenges when it comes to convincing them to add another credit card without providing competitive incentives. Compared to other credit cards, Apple's incentives are relatively limited. For instance, Amazon Credit Card offers 5 percent cash back for Amazon products, along with a $50 gift card when people sign up, while the Uber Credit Card offers 4 percent back on all dining, as well as $100 back $500 is spent in the first three months.
Security is a unique selling point for Apple Card
With comparatively limited incentives, Apple Card may turn to security and monitoring features, to add value and differentiate this card from others. Apple Card's titanium version has no visible numbers, which protects the card from unwarranted use, if it's lost or stolen. Apple Card will also integrate with Apple Maps, providing users with more meaningful transaction details on their payment summaries. Such detail facilitates the monitoring of spending, allowing users to more easily track their purchasing activity.
Apple Card to strengthen Apple's ecosystem, instead of getting involved in the wider fintech space
The features and incentives offered by Apple Card indicate that Apple is focussing on leveraging its own ecosystem, using payments to add value to its existing products and services:
Apple Maps – Apple Card uses machine learning and Apple Maps, to clearly label transactions with merchant names and locations
Apple Pay – Apple Card will be integrated with Apple Pay, enabling customers to manage their spending and card details
Apple devices, iCloud and other digital contents – Apple Card offers daily cash, to reward customers when they buy Apple products online, in-store and in-app.
The current direction for payments and consumer banking companies is to move away from payments-only services. For example, Alipay, WeChat and other over-the-top (OTT) companies, as well as challenger banks Revolut and Monzo, are all looking at ways to diversify their services. Apple has adopted a different strategy, with payments focused on the Apple Card, which highlights Apple's intention to strengthen its own ecosystem, instead of getting involved in wider financial service offerings.

HedgeThink.com is the fund industry's leading news, research and analysis source for individual and institutional accredited investors and professionals