Ever since the investment industry was revolutionised by Julian Robertson's Tiger Fund in the 1980s, hedge funds have been a magnet for many of the many of the most ambitious traders in the world of finance. Until relatively recently, they were almost free of the regulations and disclosure requirements that limit the activities of other investment vehicles, and even now they have a far lower administrative burden, leaving traders relatively free to pursue profits in whichever way they choose.
Therefore, it's hardly surprising that getting on the hedge fund career ladder can be something of an uphill struggle for many. Most of the top hedge funds receive hundreds of applications every month from students and experienced financial services professionals looking for work, even though opportunities to join these firms are comparatively few and far between.
So, if you are determined to land a job in the hedge fund industry, then you are going to need a plan of action, and this 10-step plan can serve as a framework for this.
1. Decide if you really want to work at a hedge fund or not
In order to land a hedge fund job, you need to be incredibly determined, and if you are not sure whether you want to or not, then you don't stand a chance. For example, you might be happier working for another type of financial institution, such as a mutual fund, a private equity fund, or an ETF. However, if after a period of reflection you decide that you are dead set on a career in hedge funds, you need to develop a tunnel-vision attitude to learning as much as you can about the industry and making connections within it, perhaps by committing to this task for a period of three or four years and then seeing where you are after that.
2. Create a dedicated daily routine
One way to ensure that you stay on track is to establish a daily routine that helps you towards your goal of a job in the hedge fund industry. For example, you could commit to reading two to three chapters of a book about hedge funds every day, or you could join a local hedge fund association or club. Through this learning process, you should aim to find out:
Who the major players in the industry are
What strategies they use, and how they work
What the key terms and definitions used within the industry mean
3. Identify potential roles for yourself
There are lots of different roles within a hedge fund, each requiring different skills, talents, and levels of ambition. In order to decide which roles you should be concentrating on aiming for, you should find out about all of them, and evaluate each of them in terms of your level of interest in them, the relevant experience that you could bring to bear, and the scale of the financial rewards. In general, you should only look at positions that have the potential to be very profitable, that are a good fit for your education and talents, and those where you would be passionate about your work.
4. Find yourself a mentor
At the early stages of your path into the hedge fund industry, it is well worth identifying a couple of potential mentors with whom you could try to develop a relationship. This can take time and determination, but most successful people will be happy to help people out if they have the time and are suitably impressed with their dedication and potential. In order to impress a mentor, you need to display a high level of commitment, patience, humility, and a pro-active attitude towards learning as much as you can.
5. Do some interning
If you have a potential mentor on board, and you have learned a fair bit about hedge funds, then you should start looking for internships. Even if you already have another full-time job, you can still learn a lot about how hedge funds operate, and make valuable connections, by conducting research for a hedge fund for between five and ten hours a week. Although it's always better if you can work on-site, you shouldn't pass up a great learning opportunity if the only way to get an internship with a hedge fund is to work remotely.
Although you should aim to learn as much as possible during the internship, you should be aware that your employer will probably be very busy, so focus your attention on observing as many details as possible from being within the environment, and try to avoid asking too many questions early on. The majority of hedge fund internships require you to perform a wide variety of sometimes mundane tasks, but these can be very helpful to others at the firm and can help you to gain insights that you might not otherwise get.
6. Develop a unique value proposition for yourself
Now that you are halfway towards getting a career in hedge funds, you need to figure out exactly where you fit within the industry, and start tailoring your activities towards that goal. For example, if you want to be a distressed securities analyst, you should specialise your knowledge in that area by reading five well-researched books about distressed securities trading, writing some white papers on the topic of distressed securities analysis, and interviewing at ten distressed securities funds.
By developing a niche, you can give yourself an edge over the average investment professional, but you should be careful not to let this knowledge go to your head, as arrogance can be a huge obstacle towards getting hired or promoted.
7. Find out what hedge funds look for in an employee
Although each hedge fund looks for different criteria in their employees, there are some characteristics and skills that are commonly desired across the industry, such as:
Evidence of the amount of money you made for the last firm you worked for
High-level qualifications, such as MBAs and Ph.Ds – particularly from Ivy League universities
Loyalty, passion, and humility
Additional assets such as PR expertise, an information advantage, or asset gathering ability
CFA, CAIA or Chartered Hedge Fund Associate (CHA) designations
Big names on your CV in terms of previous employers, clients, or internships
A history of working largely for bonuses and commissions
8. Find the jobs that aren't advertised
Often, the best jobs aren't advertised, or are snapped up by determined applicants before they are. In order to find out about these opportunities, you can cold-call companies listed online at the Chamber of Commerce website, or in industry directories and associations. Doing some networking via organisations such as the Hedge Fund Group (HFG), Hedge Fund Association (HFA), HedgeWorld Service Provider Directory or your local CFA society could be a good way to achieve this.
Another way to find out about these is to attend informational interviews to learn more about companies that you are interested in working for. If you go to a small or fast-growing firm and impress them with your passion, commitment, and confidence, they may make a position for you to suit your skill set, and a job like this will have far greater potential to fit with your strengths and desires.
9. Look into working for a hedge fund service provider
While it might not be as glamorous as working directly for a hedge fund, there are plenty of good opportunities within the service side of the industry for anyone with experience in prime brokerage, risk management or hedge fund administration. Also, these positions can bring you into close contact with hedge fund managers who could decide to hire you at a later date, especially if they have been particularly impressed with you.
10. Apply for jobs at hedge funds
If you have made it this far, then you are probably ready to start applying directly to hedge funds. Most hedge funds will look for candidates with at least three years of experience working directly within the hedge fund industry, and while many professionals successfully transfer from other industries, this is not the norm.
Conclusion
To summarise, here are the best routes into gaining that elusive job at a hedge fund. These should be employed in tandem where possible, rather  than exclusively:
Informational interviews
Connecting with hedge fund professionals that graduated from your school
Joining the Hedge Fund Group (HFG)
Earning your CFA, CAIA or CHA designation
Networking at hedge fund conferences
In the event that you get the chance to apply to a hedge fund directly, you should always follow up your application a few days later with a phone call. This will provide further proof of your tenacity, as long as you approach it in a humble manner. If you follow all of the ten steps listed above, and remain committed, hungry, and show humility, you will be in with a great chance of landing your dream hedge fund role.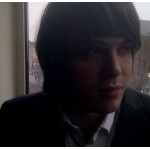 I am a writer based in London, specialising in finance, trading, investment, and forex. Aside from the articles and content I write for IntelligentHQ, I also write for euroinvestor.com, and I have also written educational trading and investment guides for various websites including tradingquarter.com. Before specialising in finance, I worked as a writer for various digital marketing firms, specialising in online SEO-friendly content. I grew up in Aberdeen, Scotland, and I have an MA in English Literature from the University of Glasgow and I am a lead musician in a band. You can find me on twitter @pmilne100.