The Dodd-Frank Wall Street Reform Act of 2010 (Dodd-Frank) empowered the Securities and Exchange Commission (SEC) to extend monetary awards to whistleblowers who provide tips and original information to authorities that lead to an enforcement action with sanctions that exceed $1 million. Under the act, reporting parties can receive between 10 percent and 30 percent of the amount of penalties collected. The new law bolstered the previous statute that only allowed whistleblower payments to those who assisted with insider trading cases. Late last month, an order was entered granting a foreign tipster over $30 million for blowing the whistle on an SEC enforcement case. Although the nature of the case was not disclosed, the value of the award would indicate that a high value — and penalty — was placed on the information brought forward.
More Than Double Previous Awards
The $30 million payout is reported to be more than double the amount of the next highest whistleblower award in previous cases. According to Andrew Ceresney, director of the SEC's enforcement division: "This whistleblower came to us with information about an ongoing fraud that would have been very difficult to detect." The case transcript included reference to the award potentially being even bigger had the whistleblower come forward in a more timely fashion, but due to the delay in reporting, the award was actually reduced.
Of the 14 whistleblowers who have received awards since the SEC program went into effect in 2011, four have been persons living abroad. Such parties are actually encouraged to come forward:
"Whistleblowers from all over the world should feel similarly incentivized to come forward with credible information about potential violations of the U.S. securities laws," noted Sean McKessy, of the SEC's whistleblower division.
Appeals Court Caution
Notwithstanding the position taken by SEC officials that foreign whistleblowers are covered by the act, last August an appeals court ruled that the act's anti-retaliation protections did not cover a foreign worker, and in support of that ruling, it cited a U.S. Supreme Court decision from 2010 that held that the legislation does not apply abroad unless there is evidence Congress indicated otherwise. However, in last month's case, the SEC specifically rejected the applicability of the Supreme Court ruling to the present facts. Apparently, only the anti-retaliation aspect is questionable and not the award feature of the act.
Push to Boost Awards
Recently Attorney General Eric Holder announced in New York that whistleblower payouts should in fact be increased, and he suggested a separate initiative to motivate more tipsters to come forward. His plan also calls for greater FBI surveillance of the financial sector in an effort to ferret out misdeeds.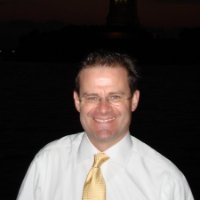 David draws on 20+ years' experience in both legal practice and in business services delivery since his own call to the Bar in 1989. With several years in the startup environment, including as a co-founder in the legal tech space specifically, he brings a unique and timely perspective on the role of data, automation and artificial intelligence in the modern and efficient delivery of services for legal consumers. Having been both a corporate buyer of legal services and a services provider, he identifies the greater efficiency and value that can be achieved in legal operations for corporate buyers especially.
An attorney, David worked for law firms Pinsent Masons and Linklaters in London before moving to New York to join Credit Suisse. As CAO, he helped negotiate & execute the relocation of Credit Suisse into its new NYC global HQ. Subsequently, David directed major global outsourcing, shared sourcing, HR operations & process efficiency initiatives including the digitization of records, the global roll-out of PeopleSoft HRMS & Y2K. David has worked extensively in the UK, US, Philippines, India and China markets in the areas of data management, human resources and business process outsourcing.
Most recently, David has been successfully investing in and serving as an advisory board member of several legal services start-ups including a cloud-based solution for legal process automation and e-filing; and a technology solution for large-scale capture of court and other public data used for litigation analysis, among others.
David graduated from the University of Manchester with Honors in Law and Bar School (College of Legal Education) in London, and has been a member of Middle Temple since 1989. He is the founder and former Chairman of The Global Sourcing Council.
Member: Bar of England & Wales, ABA, NYCBA, ACC, DRI