In a groundbreaking move, the London Stock Exchange Group (LSEG) is set to pioneer blockchain technology's extensive use in traditional financial assets. With experts like Mona El Isa, founder of Avantgarde: one of the world's-first institutional-grade DeFi companies, recognizing the potential for blockchain to drive efficiency and transparency, it's evident that traditional finance is ready to harness the transformative power of blockchain technology for the benefit of all stakeholders.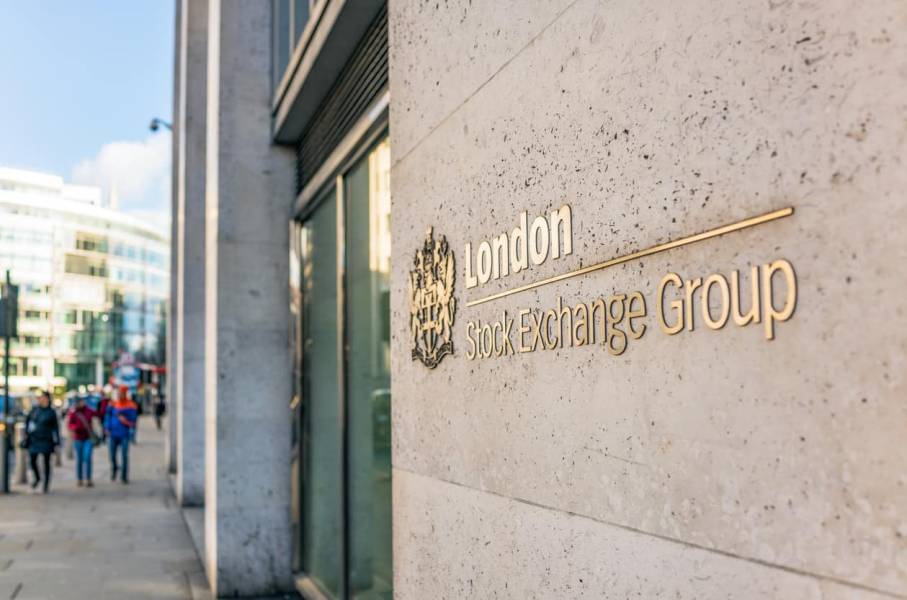 In a groundbreaking move, the London Stock Exchange Group (LSEG) has unveiled plans to establish a new digital markets business, positioning itself as the first major exchange to pioneer extensive trading of traditional financial assets on blockchain technology, which is best known for powering cryptocurrencies. This strategic initiative marks a significant shift towards embracing the potential of blockchain in traditional finance.
In response to this exciting development, Mona El Isa, the founder and CEO of Avantgarde and Enzyme, shared her insights on the growing digitization of the financial world. She stated:
"We are finally reaching the age of digitization in the world of finance. Despite years of disregarding it, this latest move from the LSE signals that traditional finance looks finally set to embrace the potential of blockchain technology."
The LSEG's Bold Vision: Pioneering Blockchain Integration
Murray Roos, the head of capital markets at LSEG, revealed that the company had been meticulously exploring the potential of a blockchain-powered trading venue for approximately a year. After careful consideration, they have now reached an "inflection point" where they are ready to move forward with their visionary plans. The project will be led by Julia Hoggett, the head of the London Stock Exchange unit within the broader group.
"It's clear that financial markets are set to undergo an era of marked transformation in the coming decade, as awareness grows about the potential for blockchain and smart contract-based technology to transform financial services. This is why I left an established career at Goldman Sachs and Jabre Capital, because I saw first-hand how blockchain technology can make asset management far more efficient, transparent, safe and cost-effective", says Mona El Isa.
Blockchain Beyond Cryptocurrencies: Efficiency and Transparency
Roos emphasized that the LSE's objective is not centered around cryptocurrency assets but rather aims to leverage blockchain technology, the foundation of popular tokens like Bitcoin, to enhance the efficiency of trading and holding traditional financial assets. "The idea is to use digital technology to make a process that is slicker, smoother, cheaper, and more transparent and to have it regulated," Roos explained. The decision to proceed was contingent on the readiness of public blockchain technology, ensuring that it met the necessary standards and that investors were prepared for this transformative leap.
Drawing from her own experiences, Mona El Isa explained how blockchain technology can significantly enhance asset management, making it more efficient, transparent, secure, and cost-effective. Her journey from a career at esteemed institutions like Goldman Sachs and Jabre Capital to founding Enzyme, the largest active DeFi (Decentralized Finance) asset management protocol by Assets Under Management (AUM), reflects her belief in the transformative power of blockchain.
Enzyme, for example, enables the launch of compliant on-chain DeFi funds that dramatically reduce total expense ratios, expedite time-to-market by tenfold, eliminate counterparty risk, and empower investors with the option to self-custody their funds. This innovative approach to asset management aligns with the broader shift towards digitization in finance, where blockchain technology is poised to revolutionize traditional practices and make them more accessible and efficient for all market participants.
"This lightbulb moment ultimately led to me founding Enzyme, the largest active DeFi asset management protocol by AUM, after seeing how the barriers to entry in traditional asset management are prohibitive to many market participants. Using Enzyme, for example, it's now possible to launch compliant on-chain DeFi funds that reduce the total expense ratios of funds by 80% or more, increase speed to market by ten times, eliminate counterparty risk and enable investors an option to self-custody their funds", says Mona.

HedgeThink.com is the fund industry's leading news, research and analysis source for individual and institutional accredited investors and professionals