The world of hedge funds is full of big personalities – genius traders such as the eccentric Ray Dalio of Bridgewater or 'the man who broke the Bank of England', George Soros. These big names all have one thing in common – they make a huge amount of money for themselves and their clients. But who's making the most? Well, the figures for 2013 aren't out yet, but here are the top ten hedge fund managers in the world, ranked in terms of their earnings in 2012:
10: Daniel Loeb – Third Point
Earnings: $425 million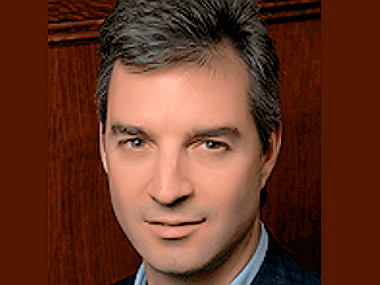 2012 was a great year for Loeb and Third Point, the hedge firm he founded and continues to lead. In a year when most hedge funds failed to beat the US stock market, Loeb's flagship fund achieved an astonishing 21.2% net return, while his smaller leveraged fund was one of the best-performing hedge funds in 2012. Although the New York investor has enjoyed many big successes in the past, he now has $10 billion under management. His biggest wins over the course of the year came from betting on Greek sovereign debt and from a couple of activist positions. The highest-profile of these was his successful attempt to dislodge Scott Thompson (he of the fraudulent CV) as the CEO of Yahoo to be replaced by Google's Marissa Mayer, and he also made big gains from his activist position at Murphy Oil. In 2013, he scored a huge success by taking a large long position on Herbalife stock shortly after rival hedge fund manager Bill Ackman shorted the stock after describing the company as a "pyramid scheme".
9: Leon Cooperman – Omega Advisors
Earnings: $470 million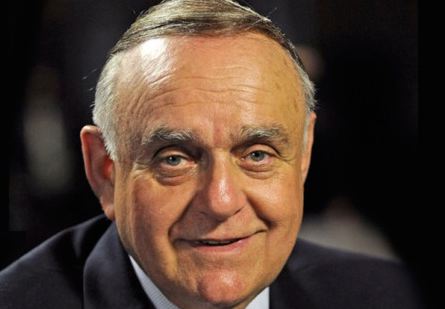 70-year-old Leon Cooperman, former head of asset management at Goldman Sachs, outperformed the vast majority of money managers in 2012, with net returns of more than 25% on his $6.6 billion Omega Advisors hedge fund. After beginning his career as a quality control engineer at Xerox in 1965, he went on to study for an MBA at Columbia University before joining Goldman. He left the investment banking giant in 1991 to found Omega, the fund management company that he runs to this day.
8: David Shaw – D.E. Shaw & Co., LP
Earnings: $625 million
Although Shaw is no longer involved on a day-to-day basis at D.E. Shaw & Co, he still oversees high-level decisions affecting the fund manager. The fund management firm he founded performed well in 2012, with the flagship Oculus fund gaining 18% over the course of the year, while the smaller Composite International fund finished just below this point at 15.6%. Holding a PhD from Stanford University, Shaw is also a noted scientist, heading up his own research firm D.E. Shaw Research and serving as an Adjunct Professor of Biomedical Informatics at Columbia University's medical school.
7: Ray Dalio –  Bridgewater Associates
Earnings: $800 million
One of the biggest names in hedge funds, Dalio's firm Bridgewater Associates can claim to be the biggest hedge fund firm in the world with around $140 billion under management. The reason he isn't higher up this list is that Bridgewater did not exactly have a vintage year in 2012, with his flagship fund performing worse than both the average hedge fund and the US stock market. However, his All Weather strategy performed a lot better, and his standing in the investment community is such that investors are willing to stick by his fund through leaner times. Dalio founded Bridgewater in his New York apartment in 1975, and at the age of 63, he is trying to ensure a smooth transition for the firm by ceding responsibility to senior staff and selling equity in the firm to employees and clients. He also has also been busy planning for a new $750 million Bridgewater headquarters in Stamford, Connecticut.
6: Ken Griffin – Citadel LLC
Earnings: $900 million
One of the youngest names in the top 10, the 44-year-old Griffin is the founder of Chicago-based investment firm Citadel, which currently  has $14 billion under management. Having been badly bruised in 2008, Griffin has bounced back strongly and is currently on something of a winning streak. His flagship Kensington and Wellington funds were up by an impressive 25%, beating the previous year's earnings of 20%. As well as managing hedge funds, Citadel also has a fast-growing securities business, which is currently responsible for 14% of the trading volume of consolidated equity in the US.
Other articles in this series:
The Top 10 Hedge Fund Managers – Part 2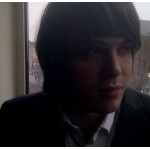 I am a writer based in London, specialising in finance, trading, investment, and forex. Aside from the articles and content I write for IntelligentHQ, I also write for euroinvestor.com, and I have also written educational trading and investment guides for various websites including tradingquarter.com. Before specialising in finance, I worked as a writer for various digital marketing firms, specialising in online SEO-friendly content. I grew up in Aberdeen, Scotland, and I have an MA in English Literature from the University of Glasgow and I am a lead musician in a band. You can find me on twitter @pmilne100.