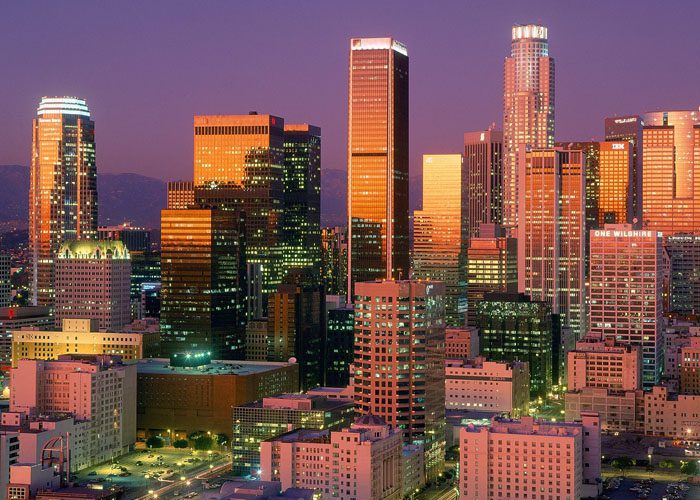 California – a major hub for family offices
Although some benchmarks show China to be the world's biggest economy, by most measures the US is the biggest economy in the world. Perhaps the most relevant statistic in terms of wealth is the GDP purchasing power, and as of 2013 the US was ranked No.1 with $16.72 trillion. Furthermore, it is widely considered to be the centre of the business world, and in particular the financial services industry, and this status is highlighted by the use of the US dollar as the world's default reserve currency, as well as being the currency of choice for commodities transactions – such as buying crude oil for example.
As the most populous state in the US, with 12 million more people than the next most populated, and a high number of wealthy families and individuals, it is inevitable that California should be one of the biggest hubs for family offices. For over a century now, California has been considered the capital of wealth and business activity on the US' West Coast, with its stunning coastline, international appeal, and celebrity residents making it a magnet for businesses and wealthy individuals.
The perfect client base
California can lay claim to a high number of ultra-wealthy families, with most being concentrated in and around Los Angeles and San Francisco, and with the recent spate of Silicon Valley IPOs and acquisitions, this number is growing all the time. Although many of these are, as you might imagine, stars of film and television, athletes, and other high-earning celebrities, the vast majority of the family offices in California have more traditional business backgrounds outside of the entertainment industry, including technology, industrials, real estate, and business services. With so much business activity in the state, it is unsurprising to find that the many companies that were founded and are operated within the state have resulted in making several families and individuals very wealthy indeed.
As well as housing a massive entertainment industry, Los Angeles also has one of the busiest ports in the world, is one of the main US hubs for investment and banking (outside of New York), and many of the world's biggest corporations have their headquarters there. In fact, no fewer than 53 of the companies in the Fortune 500 are Californian firms, and although many of these are high-profile technology firms, there are many more in other industries including financial services (Visa, Wells Fargo), healthcare (Molina Healthcare, Health Net), retail (Gap), entertainment (Disney) and energy (PG & E, Chevron). The fact that so many big companies are based in California is testament to the high level of activity and competitiveness on the California business scene, and this is a state of affairs that we can expect to continue for the foreseeable future. All this makes California an ideal location for family offices looking to serve wealthy clients, with a huge potential client base on their doorstep.
Tech boom fuels family office growth
One area that has seen explosive growth in recent years is the tech industry in California, typified by the meteoric rise of firms such as Apple, Facebook, and Google during the 2000s, and this has created a new generation of wealthy Californians who have made billions of dollars in this fast-growing industry. These include the likes of Larry Page and Sergey Brin (Google), Larry Ellison (Facebook) and WhatsApp founder Jan Koum. And, unlike the flash-in-the-pan fortunes created by the dot com bubble, the tech billionaires of today preside over companies that make huge revenues and are highly unlikely to get wiped out any time soon.
Although New York has a higher concentration of family offices, the actual number of family offices operating in California is just a little less than that of its East Coast rival, and by far the most in the Western half of the US.
Three of the entries on Bloomberg's list of the Top 50 Family Offices are based in San Francisco, namely Baker Street Advisors, Presidio Group, and Ascent Private Capital Management, while Harris myCFO is based in nearby Palo Alto. Also, many of the bigger multi-family offices have at least a regional office in California, if not a major presence. Also, because California is such a major hub for family offices, it is rare for any big multi-family office not to have clients in the state.
Aside from multi-family offices, there are several single family offices and ultra-high-net-worth individuals in California. For example, Oracle founder Larry Ellison is worth an estimated $43 billion, and has a home in Woodside, California worth more than $70m. There are also many newly-wealthy individuals who have made their fortune in the tech industry through acquistions or IPOs. For example, Sheryl Sandberg became a billionaire by leaving Google to join Facebook and helping the latter company negotiate its IPO, which gave her and other company insiders the opportunity to sell shares in the social networking giant. This is an increasingly common tale in Palo Alto (AKA Silicon Valley) and San Francisco, where tech startups such as eBay and Twitter have brought huge wealth to their founding members, executives, and partners.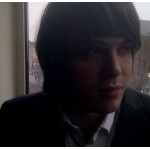 I am a writer based in London, specialising in finance, trading, investment, and forex. Aside from the articles and content I write for IntelligentHQ, I also write for euroinvestor.com, and I have also written educational trading and investment guides for various websites including tradingquarter.com. Before specialising in finance, I worked as a writer for various digital marketing firms, specialising in online SEO-friendly content. I grew up in Aberdeen, Scotland, and I have an MA in English Literature from the University of Glasgow and I am a lead musician in a band. You can find me on twitter @pmilne100.