With the constantly expanding space that we now associate with forex trading online, regardless of whether anyone utilizes currencies like USD, EUR, AED, etc., i.e., those traditional currencies that we all know and use, or even those fairly nascent cryptocurrencies that have been a part of all that recent buzz lately, i.e., currencies like USDT, BTC, ETH, or XRP, otherwise known as tokens, across the whole globe, there are traders who have easily been able to maintain sustainability when it comes to gaining wealth for themselves. Though, unfortunately, not everyone will be as successful or even lucky in their endeavors as far as trading is concerned, despite any of the attempts being made. A multitude of reasons can underlie such failures, with a lot of them being deducible from a sheer lack of the necessary know-how or experience, which might hold true for quite a lot of these traders, bringing hurdles that their performance will be unable to overcome.
Now, when these things undergo a certain level of scrutiny, the trading journeys that have been newly embarked tend to come forth within our minds. Much of this can be attributed to the massive volumes of information that such individuals will have to sift their way through, which can make for a rather challenging endeavor when one is just getting onboard with this industry. Moreover, these informational aspects that tend to be overwhelming are in direct relation to the sheer complexity that traditional trading firms have found themselves embracing. Fortunately, there is this "social trading analytical platform" going by the name of TechBerry that is more than enough to aid in such dilemmas through its blend of multiple aspects related to both analytics and social trading.
Social Trading And How It Relates To TechBerry
As we highlighted earlier, TechBerry, which functions as a trading platform, can be understood within the social forex or social trading context. Furthermore, social trading may be further understood as the way in which information can, in an instantaneous and constant manner, be gathered from trading markets, among other areas, which beginners may take a particular liking to, as it eases those learning curves for them. This prospect can be more than groundbreaking, as there are implications that remove any sort of requirement on the users' end that necessitates their engagement with the technicalities, the know-hows, or those fundamental analyses. Furthermore, with the inclusion of social trading, especially that which TechBerry has adopted, those who are professionals at trading are tasked with producing what is required, which, in turn, gives newcomers access to a trading experience free of any hassles without having to execute any technical analyses of their own. Other than that, trading processes are also complemented by the new social elements being brought in, which would not have been possible to the extent it is now before the development of social trading, particularly when noting the fact that a lot of much-needed aid can now be given in distinct ways to others. Via this, the social trading phenomenon would be of the utmost benefit to newbies, due mainly to how drastically reduced the learning curve can become through its implementation. However, that is not to say that experts cannot benefit as well, all of which, when combined, can result in the significant growth of the entire industry. What's more, with the inclusion of TechBerry in the mix of the social trading sphere, another benefit can be added or brought in, and that is automation.
The Inception Of TechBerry
The inception of TechBerry can be traced all the way back to 2015, with it adopting numerous forex statistics to its advantage, statistics that it has accumulated and collected from about 100,000 individuals, all of whom are experts within their respective fields, all resulting in lucrative outcomes being produced. At its core, you can liken it to an entity whose function is that of an expert advisor that has incorporated AI (artificial intelligence) capabilities. Consequently, because AI is being brought in, massive volumes of data containing the trading information of experts may then be analyzed, with only the strategies with a higher likelihood of generating greater profitability being chosen for automation.
Thus, TechBerry has quickly climbed the ranks within this sector, mainly due to how effective, simple, and comprehensive its forex solutions can be, which can easily cover nearly all classifications of traders, no matter how professional they can be or even if they are just casuals or beginners, who are probably the two groups most likely to have the most positive impact. This can then aid in the more efficient engagement of the forex industry, which shows no signs of slowing down lately and has been expanding at a rapid pace. Additionally, this can be evident in how it maintains a consistently impressive return rate on your investments, with around 11% being accumulated in monthly profits, which the numerous investors on its platform have grown to appreciate. What makes this even more impressive is the fact that the average rate is like that despite how risky the industry can be in general.
With TechBerry, investors have been granted the ability to consistently and viably maintain their livelihoods in a manner that they would appreciate more, all while simultaneously overcoming the plethora of hindrances that they may have to face with this industry. With this in mind, let's now shift our attention to how TechBerry can pique the interests of individuals who have taken a liking to its services.
Who Is TechBerry Made For?
Whether one is looking to invest, is a trader, or owns their own company, they will find TechBerry's services to be more than enough, regardless of what category they fall into here. Moreover, the extent of automation on offer here creates this perfect environment for novices who have yet to undergo the experience they have to if they desire to get a knack for all of those intricacies that can be seen within the trading sphere. Also, this environment is something that even experts may appreciate, as they can use it in case they do not find the time with which they could be more active at trading. Thus, it is no wonder that the automation here is integral to determining the types of individuals that will be interested in TechBerry's offerings.
Pros
· Due to how it has been operating for nearly 8 years now, this has more or less put a stamp on its trustworthiness and reliability, which it has extensively established for itself.
· It also manages quite an impressive presence globally, considering how many offices it has set up throughout the world.
· Its users can have the option of monitoring, in real-time, their trades, which smooths out the experience, as such things would no longer require the time and effort they usually would.
· If users simply want to test out what it has to offer for themselves without any input, or rather, deposits on their end, then that may be handled through its trial membership plan.
· Should there be any losses incurred, however, then even in that instance, you will be catered for, as TechBerry's insurance coverage can protect your investments from such losses.
· Multiple independent services, such as FX Audit, FX Blue, and MyFxbook, have all but validated the trading analyses of TechBerry, as well as its monitoring services.
Cons
· Although automation, generally speaking, may be tremendously useful, one of the downsides is that one will lack the control they may want over how their funds will be or have been invested.
· If you wish to share your data with TechBerry, then the only options provided for that are either MT5 or MT4.
· The deposit requirements will likely put certain individuals off, as the bare minimum that you can deposit here is $1,000, which is by no means inexpensive.
TechBerry's Services
Mentioned below are the kinds of groups that TechBerry will tend to attract the attention of through the products and services it offers. These groups will likely include traders, investors, and even financial institutions. So, with that in mind, let's now delve a bit into it.
For Investors
Investing is a method by which users can allocate their savings in ways that could raise their value. With this, the steady accumulation of wealth can become a reality that is within your reach. This, in turn, will help secure the financial situations of investors since they will have additional streams of income. So, rather than taking the traditional route, i.e., simply holding onto those funds or saving them within bank accounts, investing them instead will yield much better results, and one may even save more that way. That said, as alluded to earlier, there will be certain risks that you may have to note or make preparations for.
Nonetheless, there will be numerous users who will just not be able to find the time they would want so that they can research and sift through the myriad of different investments that are out there, only to then pick a few that may be worth all that time and effort. And in addition to research, there has also been the prospect of several processes that those involved will need to contend with, like keeping track of things and seeing if everything is doing well, registering for various accounts on different platforms, as not every platform will sell what you want, and a lot more. Again, users here will not necessarily find the time to carry all of that out. And this is exactly why TechBerry can be so compelling, as through it, all those mundane processes will not have to be performed, at least not to the same extent. Hence, if this is the group you fall into, then probably the only processes required of you to get started at TechBerry would be registration, KYC, and deposits. However, one thing that needs to be mentioned is the different membership levels at TechBerry. So, depending on your current membership level, you can acquire even more returns from your investments. As of now, these membership levels can be referred to as Diamond, White, Platinum, Silver, Gold, Green, and Infinite. The minimum deposit required to reach the highest level, which would be Infinite, is $500,000. If you wish to learn more regarding all the different membership tiers, their requirements, and discounts, you can head over to its website.
For Traders
Now, what if you aren't exactly a beginner but an expert at trading instead? Fortunately, TechBerry has these individuals covered as well. All they would need to do is share trading data relevant to what TechBerry requires. Not only that, but they can earn no matter how their performance has been lately, bad or good. So, just install the TB Expert Advisor software, and you're good to go. You can then start earning approximately $500 or more each month.
For Financial Institutions
Other than traders, even businesses, despite how big or small they may be, can immeasurably benefit from whatever TechBerry has to offer that is relevant to them and their needs, such as expanding their profit margins and gathering enough funding for their newly set-up businesses, for instance. With TechBerry, such businesses may then take advantage of the accuracy or reliability of TechBerry's trading data, which it collects from thousands of trading experts online. In addition to that, such data can even be accessed by these firms in real-time. Therefore, with such historical records at their disposal, blended with the sophisticated AI technologies it offers, they can more than secure and aid in the maintenance of their financial positions. This would also be particularly beneficial for the clients of these firms, as that additional capital may then be used to further improve their services, which will obviously be of interest to the clients.
Final Thoughts
With TechBerry providing that seamless, hands-free experience when it comes to social trading, it has quickly ascended towards the leading platforms within the analytical trading space. This can also be due to the fact that only strategies with greater chances of generating profits are automated. And while this is not the sole feature it comes with; it is probably one of its more attention-grabbing aspects.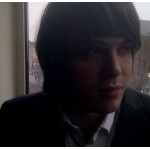 I am a writer based in London, specialising in finance, trading, investment, and forex. Aside from the articles and content I write for IntelligentHQ, I also write for euroinvestor.com, and I have also written educational trading and investment guides for various websites including tradingquarter.com. Before specialising in finance, I worked as a writer for various digital marketing firms, specialising in online SEO-friendly content. I grew up in Aberdeen, Scotland, and I have an MA in English Literature from the University of Glasgow and I am a lead musician in a band. You can find me on twitter @pmilne100.