While the UK has made significant progress in reducing greenhouse gas emissions, only 28% of British companies have robust transition strategies. Position Green highlights the endeavours of the UK's Transition Plan Taskforce.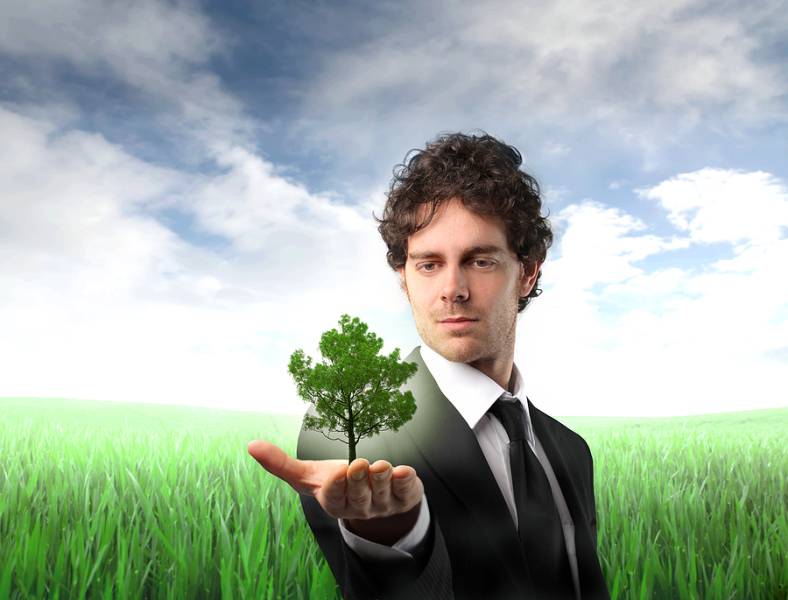 The United Kingdom distinguishes itself with its legally binding commitment to achieve net-zero status, a milestone underscored by its groundbreaking decision in 2021 to become the world's first Net Zero-aligned Financial Centre.
The recent unveiling of the UK's Transition Plan Taskforce Disclosure Framework is a valuable resource for companies preparing for upcoming mandatory sustainability reporting obligations.
Despite shifts in the political landscape and concerning updates to government policies, the UK maintains its reputation as a global leader in climate action. Notably, the nation has achieved an impressive reduction of more than 48% in greenhouse gas emissions since 19901, surpassing the achievements of all G20 countries. Furthermore, the UK was the first nation to adopt the recommendations of the Task Force for Climate Related Financial Disclosures for listed entities. In 2019, it solidified its leadership position by becoming the first G7 nation to commit to a net-zero target by 2050.
Nevertheless, in contrast to its European counterparts, the United Kingdom's sustainability regulatory framework appears relatively underdeveloped. Alarmingly, only 28% of British companies have successfully implemented robust transition strategies, as indicated by data from the CDP, a globally recognized climate disclosure organization3.
Navigating the Path to Net Zero: The Role of Mandatory Sustainability Disclosures
The journey towards decarbonization and achieving net-zero emissions requires significant investments in the years ahead. This transformative process necessitates the development of robust transition strategies and the transparent reporting of sustainability data, essential for attracting both investors and regulators. Within this interconnected economic landscape, mandatory sustainability disclosures have become a critical component.
In October, the long-awaited Transition Plan Taskforce (TPT) Disclosure Framework was unveiled. Established following the UK's presidency at COP26 in 2021, this cross-sector task force was tasked by the government to create a leading approach for private sector sustainability reporting and transition planning. Aligned with global standards like the TCFD and the International Sustainability Standards Board, this framework emerges as an indispensable tool for companies seeking to develop credible net-zero transition plans.
Companies must now recognize the urgent need to clarify their objectives regarding the comprehensive economic transition. This includes addressing issues like reducing greenhouse gas emissions and responding to climate-related risks and opportunities. To accomplish this, businesses require a clear sustainability disclosure system and an exemplary reporting guideline, both of which are provided by the TPT Disclosure Framework.
Advancing Sustainable Business Practices: The TPT Disclosure Framework and UK Sustainability Standards
In October, the Transition Plan Taskforce (TPT) introduced its highly anticipated Disclosure Framework, a key initiative that emerged after the UK's COP26 presidency. The TPT Framework, aligned with global standards like the TCFD and the International Sustainability Standards Board, provides corporations with essential tools to create credible net-zero transition strategies.
As sustainability disclosure requirements become imminent, companies must clarify their goals in addressing economic transitions, particularly in reducing greenhouse gas emissions and managing climate-related risks.
The UK government's guidance on proposed Sustainability Disclosure Standards, set for release in July 2024, offers a roadmap for businesses, while existing reporters must refine their methodologies and align with IFRS S1 and S2 to prepare for the forthcoming regulatory changes and Financial Conduct Authority scrutiny.
Key Actions for Companies in Achieving Sustainability Goals
Companies can take several actionable steps to advance their sustainability initiatives:
Setting Internationally Recognized Goals: A significant development in corporate sustainability is the establishment of net-zero targets. As of December 2022, an impressive 85% of FTSE100 companies had adopted such goals, marking a substantial increase from a mere 4% in 2018. However, the challenge lies in ensuring consistency and obtaining external verification of these commitments. To address this, companies can turn to established initiatives like the Science-Based Targets initiative (SBTi) and the Transition Pathway Initiative (TPI) for guidance, which helps align their goals with globally recognized standards, fostering trust and transparency.
Emphasizing Accurate Emissions Measurement: Precise measurement and management of greenhouse gas emissions are crucial for effective sustainability strategies. To achieve this, firms must meticulously track their Scopes 1, 2, and 3 emissions following the Greenhouse Gas Protocol Corporate Standard. Platforms such as Position Green's comprehensive GHG Solution offer organizations tailored tools for emissions data management across all scopes. This approach empowers companies to gain deep insights into their emissions profiles and develop actionable strategies to reduce their carbon footprint and achieve sustainability targets.
Building Internal Capacity: Enhancing employee competency in sustainability and climate change is essential. Initiatives like Position Green's Academy provide valuable training to prepare employees for the challenges of significant reporting and transition planning. This investment in human capital not only equips companies with the knowledge and skills needed to navigate the evolving sustainability landscape but also fosters a culture of responsibility and innovation, driving meaningful progress toward a more sustainable future.

HedgeThink.com is the fund industry's leading news, research and analysis source for individual and institutional accredited investors and professionals