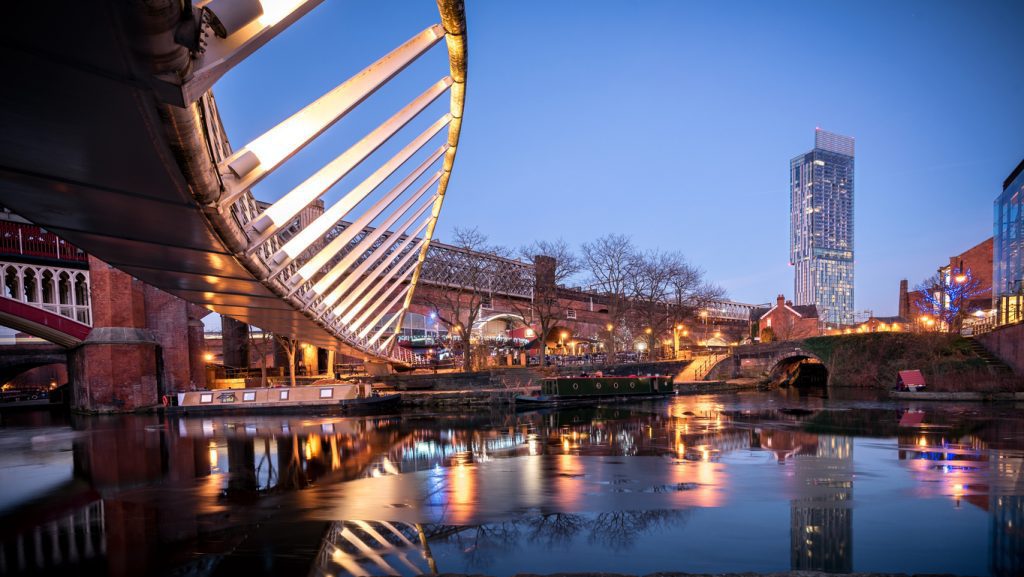 The Growth Stage – the world's first and only regulated, membership only funding platform for institutional investors and growth-stage private companies, hosts the first in a series of international scale-up summits in Manchester on February 26th. Launched in partnership with 10 of the world's leading professional advisers, including EY and WeWork, the summit will provide an opportunity for private companies, who are in a scale-up phase, to discuss –  with a leading panel – the issues affecting them currently. In addition to hearing insights relevant to the scale-up community, speakers will specifically address challenges surrounding funding for growth and finance and potential solutions offered by institutional investors supporting The Growth Stage.
The full body of professional advisers supporting the summit include Acuris Risk Intelligence, EY, Gallagher, Sage, Travers Smith, The&Partnership, WeWork, WorldFirst and WSGR. The international series of events kicks off on 26th February at WeWork's Manchester city centre complex, and is structured around high-growth scale-up companies seeking Series A-Z funding. Following the Manchester event, the series will continue across Edinburgh, London, Dublin, Stockholm, Palo Alto and New York this year.
The Rt Hon Margot James, the UK's Digital Minister, commenting on The Growth Stage's role in the UK's scale-up community said: "It is great to see The Growth Stage connecting investors and tech start-ups in the Northern Powerhouse of Manchester. The UK has a consistent track record of producing successful tech companies and attracting record levels of venture capital investment from across the world. But it is vital this upward trajectory is maintained as we work to make the UK the best place to start and grow a digital business." 
Currently, the UK is one of the leading OECD countries for high-growth businesses, but with media attention focused on early-stage start-ups, the significance of growth-stage scale-ups to the UK's economy is largely ignored. A recent study from the ScaleUp Institute concluded that a 1% increase in the number of UK's scale-ups would create an additional 238,000 jobs in the UK and would add £38bn in Gross Value Added (GVA) to the economy. However, many of these scale-up businesses have found it a real challenge to secure growth capital from traditional sources of funding.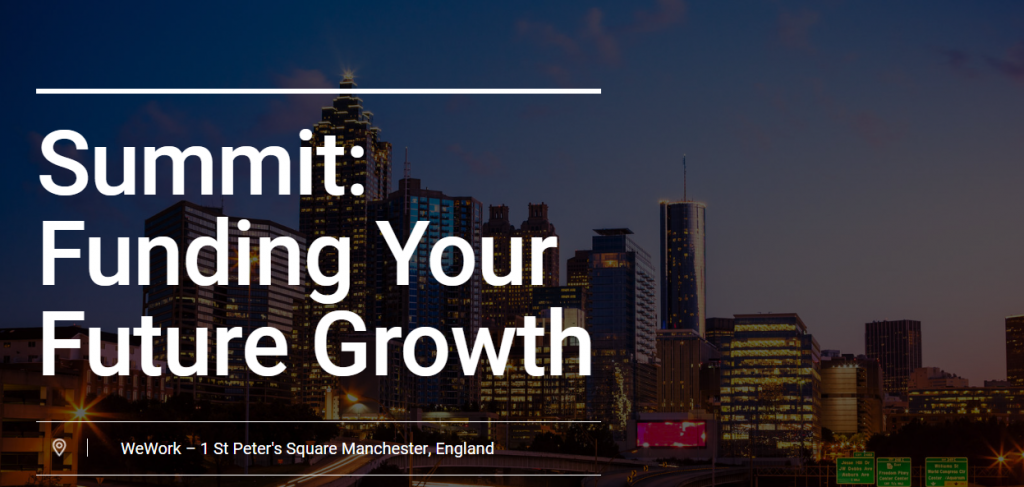 What Companies Say about the Event
Jon Reddington, Partner at Travers Smith, said: "Travers Smith is looking forward to supporting this Summit Series with The Growth Stage around the UK's regions, helping scale-up businesses navigate growth stage funding. We are proud to have been involved with The Growth Stage from the start to help it support exciting businesses and realise their ambitions."
Mathieu Proust, General Manager WeWork UK & Ireland said, "Helping to drive our members' success is at the heart of what we do at WeWork –  45 percent of our member companies credit us with their accelerated growth. Partnering with The Growth Stage is therefore a natural fit for us as they look to support and help broaden the opportunities for local businesses. We're looking forward to welcoming them into our spaces for their summits; bringing plentiful opportunities for their community and for our members."
Simon Stewart, Co-Founder and CEO, The Growth Stage, said: "The UK's scale-up system requires urgent appraisal and reform, institutional investors require confidential privileged company access to premium deal flow, and equally, the UK's tier 1 high-growth businesses need to gain vital access to institutional investment and strategic, relevant counsel. A global platform enabling institutional investors and private growth companies to meet, and funds to be raised at low cost didn't exist, and this is exactly why we have created The Growth Stage and subsequently the summit series. We hope that by reaching out to the regions, we will be able to partner Britain's buoyant business landscape and institutional investors." 
The Growth Stage was launched in October 2018 as the world's first funding platform for private growth companies to raise investment capital from regulated institutional investors. This syndicate provides access to $5tn of assets under management, including pension funds, retail funds, hedge funds through to sovereign wealth funds and regulated family offices. It is free for private companies to join and charges only 1% for successful fund raises.

HedgeThink.com is the fund industry's leading news, research and analysis source for individual and institutional accredited investors and professionals