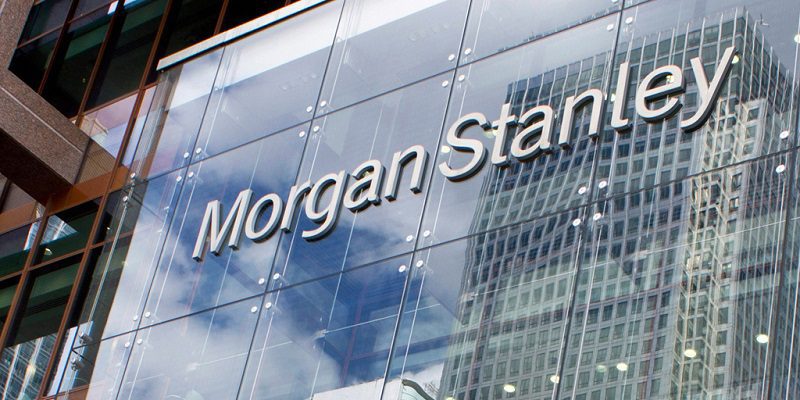 Morgan Stanley and Ernst & Young have emerged as the top financial advisers for mergers and acquisitions (M&A) by value and volume, respectively, in Asia-Pacific (APAC) for Q1-Q3 2020. A total of 5,298 M&A deals were announced in the Asia-Pacific region during the period, according to GlobalData, a leading data and analytics company.
According to GlobalData's 'Global and Asia-Pacific M&A Report Financial Adviser League Tables Q1-Q3 2020', there was a 10% increase over the 4,817 deals announced during the same period in 2019. Deal value also increased by 21.3% from US$359bn in Q1-Q3 2019 to US$435bn in Q1-Q3 2020.
In GlobalData's ranking, Morgan Stanley gained top spot in terms of deal value by advising on 37 deals of worth US$112bn, which was the highest value among all the advisers. Ernst & Young led in terms of volume having advised on 45 deals of worth US$7.9bn.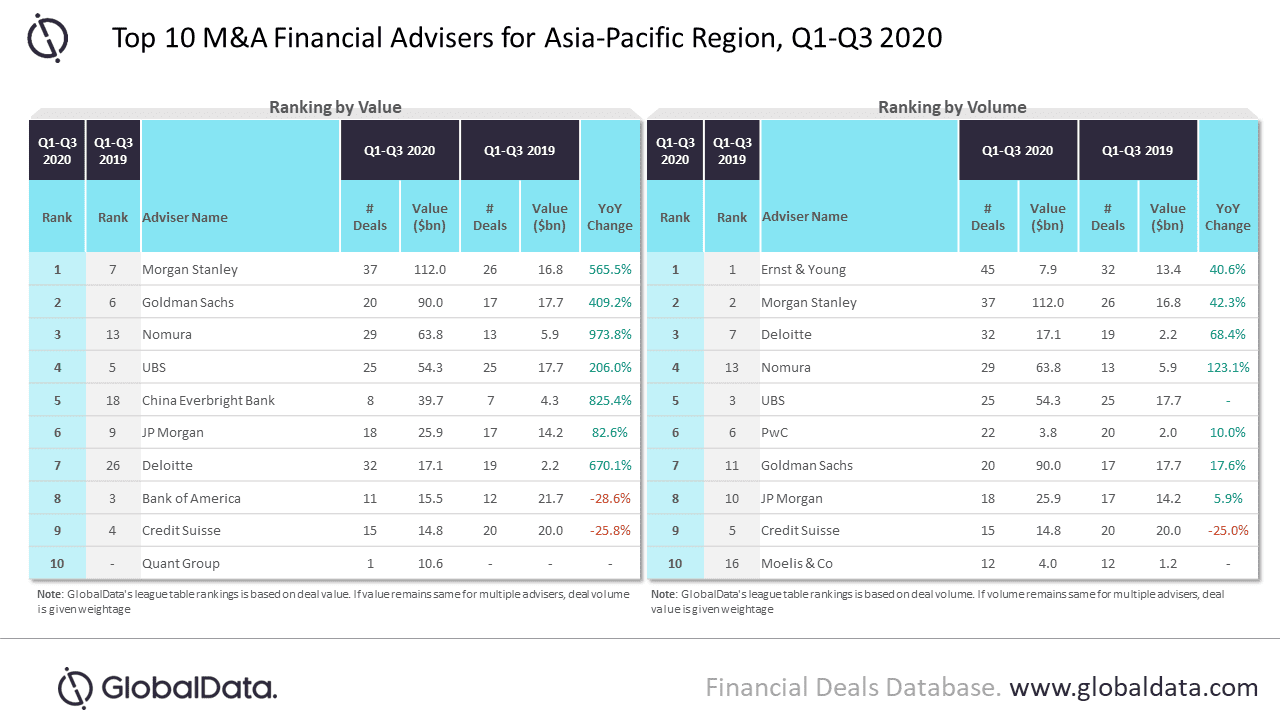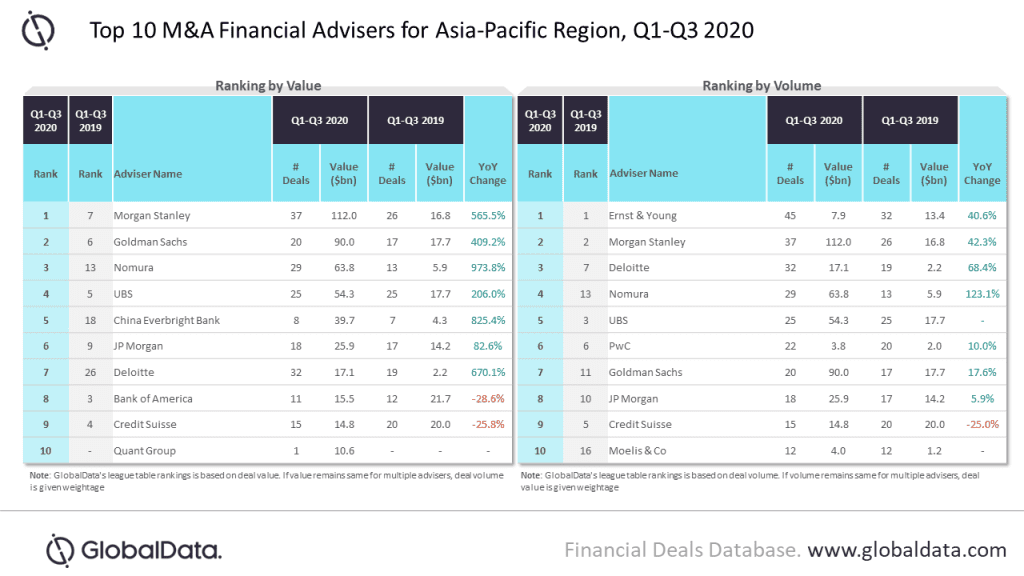 Aurojyoti Bose, Lead Analyst at GlobalData, comments: "Morgan Stanley was the lone adviser to surpass US$100bn mark and simultaneously occupied second position in terms of volume. Surprisingly, Ernst & Young, which led in terms of volume, failed to even cross US$10bn mark due to involvement in low value transactions.
"Morgan Stanley advised on 14 billion-dollar deals (worth greater than or equal to US$1bn), including two megadeals (>US$10bn). In contrast, Ernst & Young advised on two billion-dollar deals."
Goldman Sachs occupied second position by value with 20 deals of worth US$90bn, followed by Nomura with 29 deals of worth US$63.8bn and UBS with 25 deals of worth US$54.3bn.