The Public Company Accounting Oversight Board (PCAOB) — a non-profit corporation created by the Sarbanes-Oxley Act of 2002 — was established to oversee accounting professionals who audit publicly traded companies. The PCAOB sets auditing, quality control and ethics standards applicable to public company audits, and among their rules is the requirement that the lead auditor of a publicly traded company be rotated off the assigned client every five years. The rule is  enforced by the Securities and Exchange Commission (SEC).
Push for Stricter Rotation
In 2012, the PCAOB proposed mandatory audit firm rotation citing "hundreds of audit failures," and it expressed concern that management was unduly influencing audits resulting in "eroded public confidence in audits." Such a cozy relationship only served to undermine Sarbanes-Oxley reform following the Enron, WorldCom and other accounting scandals of the early 2000s. To rectify the problem — and the public perception — the audit watchdog group proposed replacing the audit firm itself every five years and not just switching lead auditors.
Industry and Congress Object
Opposition to the PCAOB proposal was nearly universal: CFOs objected to the upset and cost that switching audit firms would entail every five years, and the House of Representatives passed a bill that would have amended Sarbanes-Oxley with a provision prohibiting the PCAOB from requiring companies to "use specific auditors or require the use of different auditors on a rotating basis." The PCAOB conceded defeat, and PCAOB Chairman James Doty informed the SEC: "We don't have an active project or work going on within the board to move forward on a term limit for auditors," but added that the PCAOB would "continue to think about what impacts independence."
Lead Auditor Rotation Still Extant
The PCAOB rule that lead audit partners rotate off an audit project every five years remains in effect. Late last month, the SEC sanctioned a Florida firm for allegedly circumventing the five-year lead-auditor rotation rule. After serving as lead auditor of a company for the past five years, the principal allegedly installed as "lead audit partner" a firm employee who was not a CPA nor otherwise qualified to lead such an audit, while the principal continued to perform lead auditor functions for the audit.
Paul Levenson, director of the SEC's Boston regional office stated:
"When investors receive an audited financial statement, they have a right to expect that the audit was performed by a qualified and independent auditor."
The SEC imposed a $15,000 fine [on the firm] and suspended the principal from practicing as an accountant for any publicly traded company or other SEC-regulated entity for one year.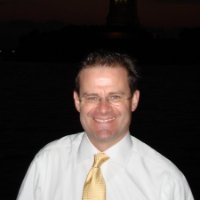 David draws on 20+ years' experience in both legal practice and in business services delivery since his own call to the Bar in 1989. With several years in the startup environment, including as a co-founder in the legal tech space specifically, he brings a unique and timely perspective on the role of data, automation and artificial intelligence in the modern and efficient delivery of services for legal consumers. Having been both a corporate buyer of legal services and a services provider, he identifies the greater efficiency and value that can be achieved in legal operations for corporate buyers especially.
An attorney, David worked for law firms Pinsent Masons and Linklaters in London before moving to New York to join Credit Suisse. As CAO, he helped negotiate & execute the relocation of Credit Suisse into its new NYC global HQ. Subsequently, David directed major global outsourcing, shared sourcing, HR operations & process efficiency initiatives including the digitization of records, the global roll-out of PeopleSoft HRMS & Y2K. David has worked extensively in the UK, US, Philippines, India and China markets in the areas of data management, human resources and business process outsourcing.
Most recently, David has been successfully investing in and serving as an advisory board member of several legal services start-ups including a cloud-based solution for legal process automation and e-filing; and a technology solution for large-scale capture of court and other public data used for litigation analysis, among others.
David graduated from the University of Manchester with Honors in Law and Bar School (College of Legal Education) in London, and has been a member of Middle Temple since 1989. He is the founder and former Chairman of The Global Sourcing Council.
Member: Bar of England & Wales, ABA, NYCBA, ACC, DRI