Last week we thought might be quieter given we are in the summer months but as ever the market looked to prove us wrong.
The weeks focus was on the Jackson Hole symposium at the weekend along with the Jay Powell continuing to affirm that inflation is to be brought under control.
Powell's comments continued to push the Dollar higher and next week's payrolls will be a flag in how the markets will look to Fed for future actions. Last week the DXY rallied 0.7% to 104.20.
Euro lost ground as the Dollar rallied and continued weak data from the zone and in particular Germany weighed on the single currency.
GBP had a poor week. it ended the week the worst performer of the majors as the PMI gave a clear indication that the UK economy was in contraction. We still firmly believe the GBP has further to rise due to the interest rate disparity but last week was a poor week.
Commodity currencies had another weak to forget making it 4 in a row. Commodity currencies struggled as a picture of worsening global demand is emerging along with a falling oil price. This took its toll and a general risk off sentiment has crept into the stock market.
Oil lost further ground after its great run of late. WTI fell 1.7% to close around the $80 level.
The week ahead will see us move out of the "normal" holiday period and move into September. The markets will b digesting Jay Powell's comments along with any other news from Jackson Hole. The coming week has a large amount of heavy hitting data from Eurozone CPI to US GDP and of course Friday will see NFP released. This will certainly be an extra important week as the Fed will still be looking at the data for future direction.
Weekly Majors Market Performance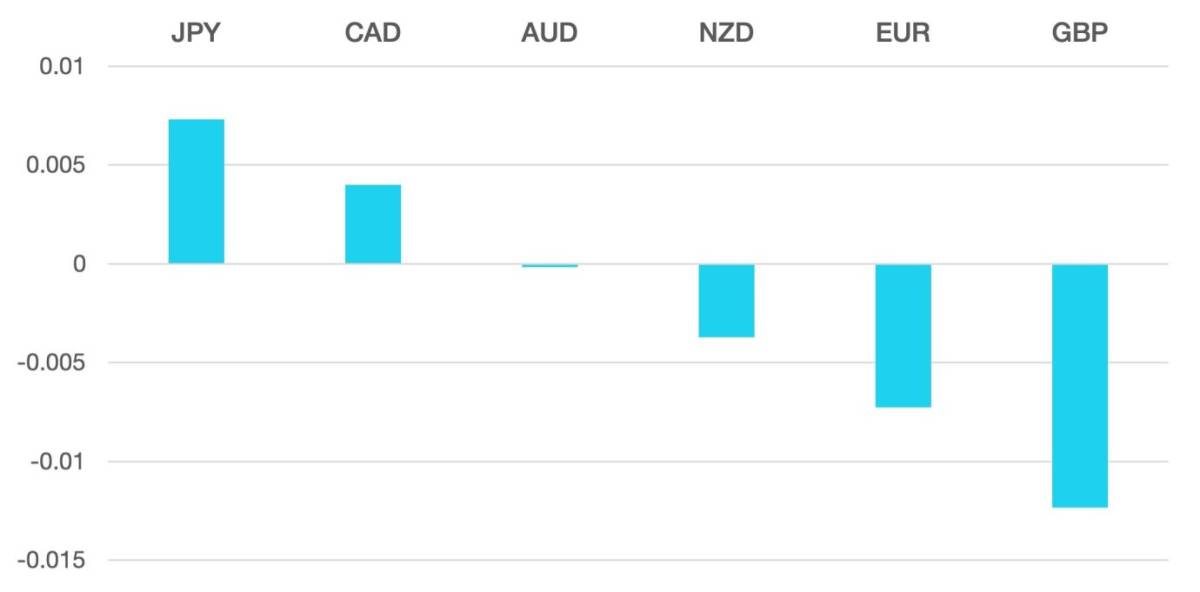 Cromwell FX is a quantitative FX manager offering superior risk adjusted returns. The portfolio is the most liquid pairs . The strategy is fully automated and adhere to strict rick management procedures to control leverage and position limits.
The post Jackson Hole Weekend first appeared on trademakers.
The post Jackson Hole Weekend first appeared on JP Fund Services.
The post Jackson Hole Weekend appeared first on JP Fund Services.