Last week saw the first anticipated rate hike from the fed. A 25bps rise and a failure to maintain the hawkish stance led the market to believe we are reaching our long-anticipated pause point. Both the BoE and ECB both hiked by 50bps but remain dovish in guidance it seems that as inflation slows the banks are happy to slow their pace of rises.
The big surprise of the week was the payroll numbers which came in far stronger than anticipated. The US labour market remains strong, and this could of course make the fed change course once more.
The Euro gained against all other cross currencies but lost vs the US Dollar on post payroll US Dollar surge. The single currency remains well supported by the ECB stance of 2 further 50bos rises in 2023.
GBP lost a huge 2.7% as the BoE failed to remain hawkish for 2023 and once again the USD surge led to a sharp loss for sterling.
Commodity currencies were under pressure for most of the week as oil prices fell but Friday's payroll number led them sinking fast with both AUD and NZD falling over 2%.
Oil fell nearly 8% to close around the $73 level. This was a loss for the last 2 weeks as oil remains choppy.
The week ahead sees RBA announcement, but the market will be digesting the turmoil of last week's central banks and payrolls numbers and if that leads to any changes in guidance for 2023 interest rates.
Weekly Majors Market Performance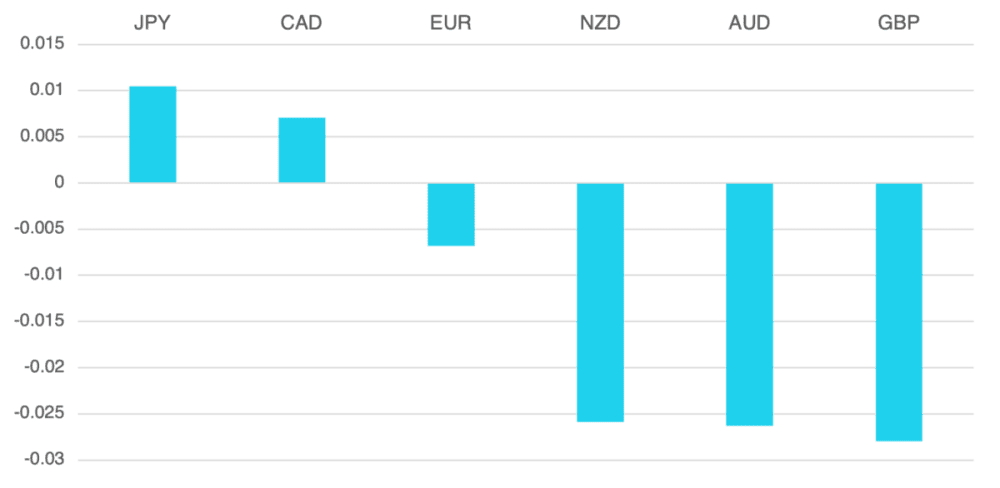 Cromwell FX is a quantitative FX manager offering superior risk adjusted returns. The portfolio is the most liquid pairs . The strategy is fully automated and adhere to strict rick management procedures to control leverage and position limits.
Cromwell FX Market View
Roller Coaster Week with Central Banks and Payrolls
first appeared on trademakers.
The post Cromwell FX Market View Roller Coaster Week with Central Banks and Payrolls first appeared on JP Fund Services.
The post Cromwell FX Market View Roller Coaster Week with Central Banks and Payrolls appeared first on JP Fund Services.