All major currencies lost vs the greenback as risk off continued to dominate the week. Tech stocks that started reporting moved the Nasdaq sharply lower with Netflix reporting disappointing numbers. This move lower also moved Cryptocurrencies with it. The week ahead sees Tesla and Apple report.
Euro was weakened by dovish ECB comments even with inflation running strong 5.0%YoY last week.
The GBP is caught between two forces as inflation continues to be Strong 5.4% YoY coupled with the Johnson administration remaining in deep domestic trouble.
As expected it was the commodity currencies that fared the worst through the week.
Oil remains defiant and was strong intra-week before the equity selling came. WTI nearly hit $88 during the early parts of the week, but it naturally retreated as the risk-off move unfolded. However, it still managed to post a positive week, gaining 0.4% to close at $84.76.
The week ahead sees BoC rate decision. Market pricing suggests a high level of confidence that the Bank of Canada will raise interest rates on Wednesday, but this is not a foregone conclusion but all eyes will be on the Fed decision later on Wednesday. Markets wise it will be if the current fall in Tech stocks and Crypto currencies can be arrested.
Weekly Majors Market Performance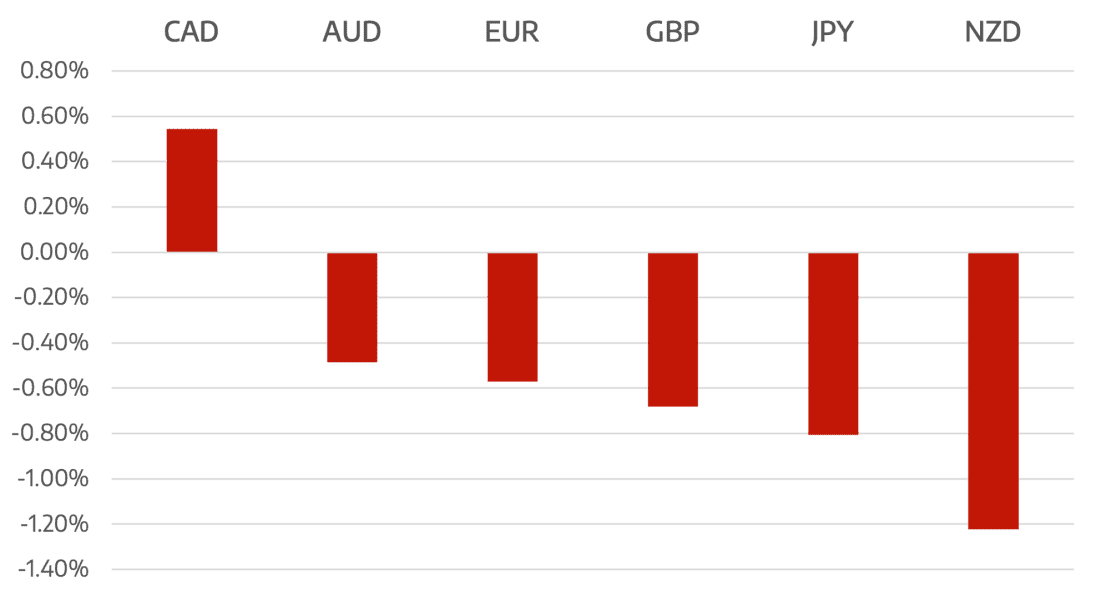 Cromwell FX is a quantitative FX manager offering superior risk adjusted returns. The portfolio is the most liquid pairs . The strategy is fully automated and adhere to strict rick management procedures to control leverage and position limits.
The post <h5>Cromwell FX Market View</h5> <h3>Dollar Comes Back Strong</h3> appeared first on JP Fund Services.