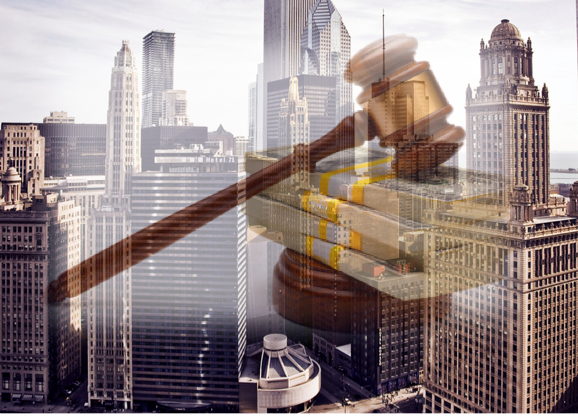 General Costs
Typically, a hedge fund startup costs are around $55,000 to $ 110,000. These costs include the investment incurred on branding, website development, tax and annual audit, marketing and fund administration. The tax and audit fee for small and emerging funds is usually less than the complex funds with an annual expected expense of around $100,000.
The operational costs for emerging hedge funds can go up to $150,000. For offshore hedge funds, the operational costs can be around $ 75,000 to $120,000. The operational operating costs vary with the type of funds; the higher the complexity of the fund, the higher the operational costs.
Legal services
Hiring effective legal services allows fund managers to see if the company adherer's to the security laws and is not exposed to any legal risks. Hire an experienced fund attorney before you start developing your hedge fund business plan. While looking for an experienced hedge fund lawyer, avoid becoming a victim of the service aggregators that include brokers and non-lawyers who sell a collection of hedge fund services (administration services, marketing services, legal services, brokerage services and accounting services) and farm those services at a cheaper rate in order to earn a substantial profit.
Legal fees can cost hedge fund managers around $20,000 to $150,000 for both domestic and offshore hedge fund creation and experienced attorney representation.
Minimum U.S. Legal Infrastructure Requirements
Fund managers or investors, who are looking to start a U.S hedge fund, will need to create two separate entities, namely the hedge fund itself and the hedge fund investment manager. In the U.S., a hedge fund can be created as a limited partnership (LP) or as a limited liability company (LLC). The hedge fund investment manager, on the other hand, can be created as a limited liability company.
Fund Formation Services
Creating a hedge fund is not an easy task. The first thing a hedge fund manager needs to do is to find a fund formation company that is experienced in hedge fund structuring. The fund formation company evaluates the current fund structure and advises accordingly. In addition, the fund formation service providers create appropriate hedge fund documents (operating agreements, private placement memorandum and limited partnership agreement) and structure the management. The documents are provided to the prospective investors with the detail evaluation of risk factors and other factors that might affect the performance of the fund.
Marketing Services
Just like any other business, hedge fund managers need to build a strong brand identity for their hedge funds. The marketing services include the development of a company logo, business cards, graphics, website and other marketing materials. The costs associated with the marketing services depend on the type of marketing service and the complexity of the funds.
Fund administration
Fund administration services provide monthly accounting services to the hedge fund managers. These services offer portfolio accounting, partnership accounting (calculation of fund's net asset value), transaction recording and reporting, subscription account services, cash management and redemption account services. Annual fund administration can cost hedge fund managers around $24,000 (for emerging funds) and around $110,000 (for complex funds.)
Audit and Tax Services
Typically, there is no legal requirement for the hedge fund manager to have a tax or audit service. However, investors love to invest in business that have experience tax and audit services as they consider auditors an important element in due diligence. For a startup hedge fund Company, tax and audit services can costs around $25,000 for small or emerging funds and around $100,000 for large or complex hedge funds.
Regulatory Compliance
The hedge fund manager will need to fill state investment and SEC registrations for the appropriate regulatory compliance. The process involves the submission of important account forms (account entitlement forms and ADV forms through Investment Adviser Registration Depository) and creating the compliance infrastructure for the fund. Depending on the hedge fund manager's current situation, the regulatory compliance services may not be required until the third year.

HedgeThink.com is the fund industry's leading news, research and analysis source for individual and institutional accredited investors and professionals