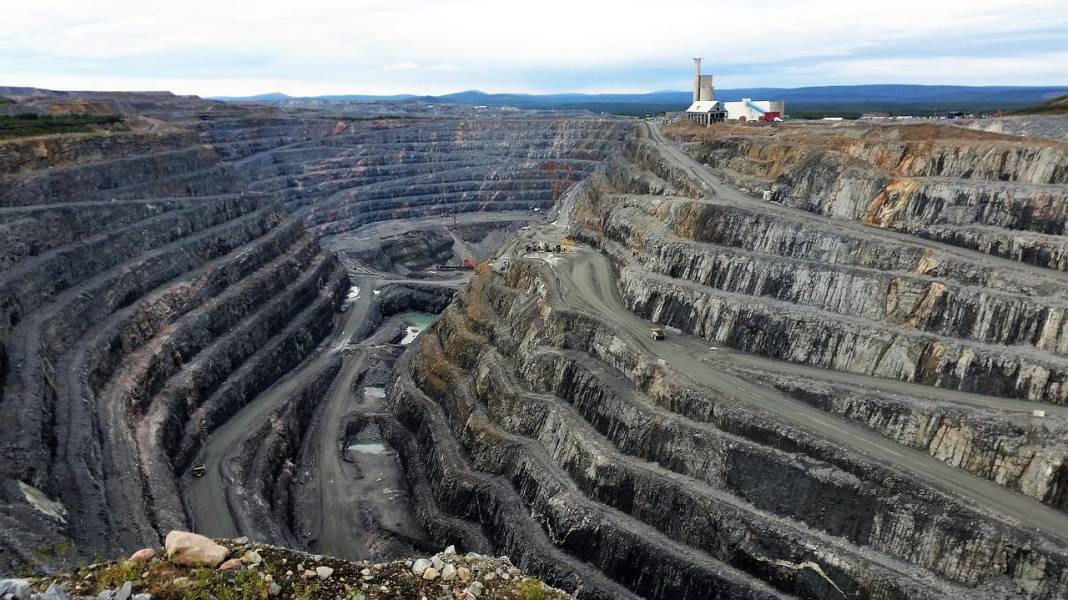 Copper mining is one of the world's oldest and most important industries. In recent years, the industry has seen an increase in demand due to the growth in green energy demand and renewable energy sectors. This increased demand has caused a surge in exploration activity as companies look to capitalize on the opportunity.
Copper is a key player in the energy transition, helping to build wind turbines, large-scale batteries and solar panels. And while there's a large amount of copper available, miners will need to supply more quantities from declining ore grades. More than ever, miners are looking to reduce emissions across their asset and supply chain and looking for less energy intensive methods to extract reserves and establish affordable and reliable ways to deliver power to their mine sites with the next wave of projects looking to deliver low-cost green development.
Companies like Solaris Resources (TSX:SLS) (OTCQB:SLSSF) have quickly become the most followed copper mining stock on the back of multiple discoveries at its flagship Warintza project in Ecuador. The Company issued a large mineral resource last year which established baseline credentials hosting a robust 1.5Bt copper inventory that featured a high-grade indicative starter pit and low strip ratio, within a mining district offering major structural advantages from highway access, abundant and low-cost hydroelectric power, fresh water, labour and low elevation, setting up the perfect environment to allow for low-cost green development.  
With this in mind, Solaris entered into an MOU with the state-owned electric company, Electric Corporation of Ecuador (CELEC), which will provide the Warintza Project with low-cost, locally sourced hydroelectric power. This initiative is in line with the "Ecuador Zero Carbon Program" established by the Ecuadorian Government and Solaris was the first mining company to sign on. The agreement will see CELEC source hydroelectric power from the National Transmission System in Ecuador to meet the primary energy needs of the Warintza Project.
Solaris wants to make the most of this efficient, renewable, and cheap energy source by investigating how to electrify infrastructure like mobile mining equipment (e.g., drills, trucks), goods transportation (including gravity-assisted solutions), and processing and pumping systems. 
2022 saw massive changes to the energy industry as countries shifted to renewable investment to counter some of the effects of a strained energy market. While some of the changes will take decades to have a significant effect, the needs of infrastructure in the near term will drive demand for higher copper prices. 
Inventories on major exchanges are sitting at historical record lows, and the copper price has continued to rise on a long-term trend despite pullbacks in 2022 due to uncertainty from demand in China. Now in 2023, with China reopening and copper rising above $9,000 a ton for the first time since June 2022, fuelled by optimism that China's reopening will spur demand from the world's top consumer, investors are betting that an array of property-sector stimulus measures in China will boost the demand outlook even further. The rally also comes at a time when stockpiles held by exchanges remain low after a year when production was hit by energy shortages in Europe and China. Jeremy Weir, CEO of trading house Trafigura Group has also stated that metal markets have never been tighter – which adds to the narrative by mining executives warning that far greater investment in new mines and projects is needed to meet the demands of the energy transition, which is highly copper-intensive.
This trend is likely to continue into the future, making the opportunity for exploration companies like Solaris Resources to capitalize on its low-cost green development project.

HedgeThink.com is the fund industry's leading news, research and analysis source for individual and institutional accredited investors and professionals