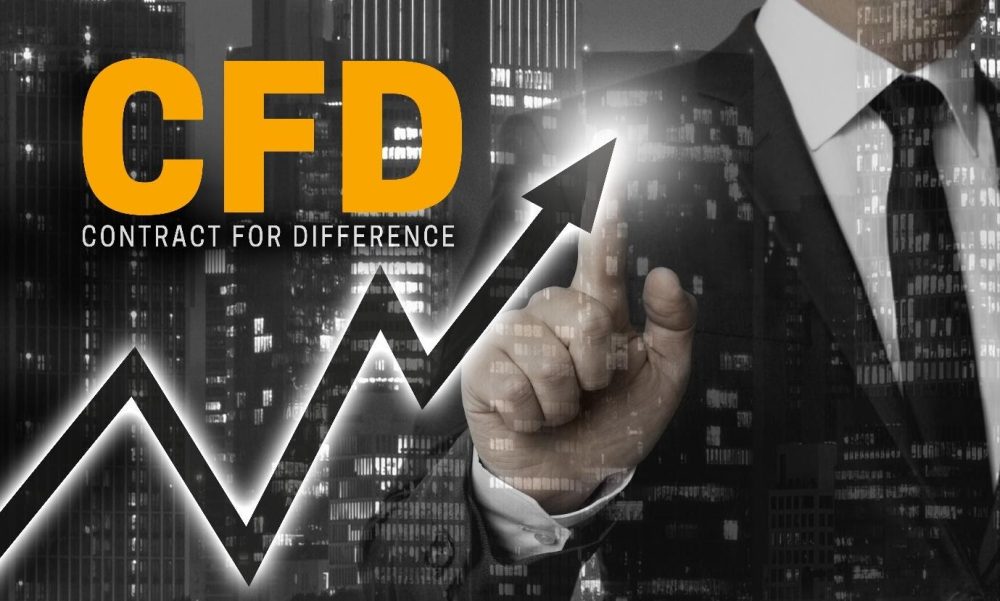 Contracts for Difference (CFD) are a popular form of trading that add many advantages to a traders' portfolio. With key features, such as use of leverage, and the fact it's based on the value difference between the opening and closing prices in a contract, it's important to find the best CFD exchange for this trade to take place. 
What are Contracts for Difference?
A contract for difference, commonly known as CFD, is a trading strategy favoured by more experienced traders, in which the trading takes place on the speculation of the price movements of different instruments, such as currency pairs, shares, commodities and cryptocurrencies. The trader never owns the underlying asset, but instead invests in an agreement between themselves and a CFD broker, and exchanges based on the difference in the value of the asset between the time the contract opens and closes. 
CFDs are not traded in a physical place, or on major exchanges such as the New York Stock Exchange or London Stock Exchange. Instead, investors can trade in CFDs on online trading platforms, where the online company acts as the broker in the agreement. A network of brokers will organise the demand and supply in the CFD market, and reflect this in their prices accordingly. 
What to look for in a CFD exchange 
When researching an online exchange for CFD trading, there are certain aspects to look for, that can make one platform stand out amongst the rest. Additional extras can make trading of CFDs more beneficial to the investor. 
A CFD exchange should have a good ratio of leverage. This means an investor can have access and take a position on a larger portion of the market, with less capitol as an initial deposit. For example, if you wish to trade on forex pairs using a CFD, a leverage of 1:30 could mean that with an investment of £100, you could gain in effect of £3,000 capital. 
When trading CFDs, take full advantage of the advanced trading tools the online exchange can offer you. Some offer tools that help you manage risks and losses, such as setting a limit on profits. Also, utilise the information and help provided, and for example when trading forex CFDs, live market quotes and setting of indicators to easily analyse currency charts. 
Strategy and Technique Testing
A benefit of an online CFD exchange is that majority of them offer a risk-free demo account before you start trading with real capitol. This gives you the chance to develop and test your strategies in real market conditions, and practice your techniques to then move on to trading with real money. 
A diverse portfolio is always a wise idea for investors, and so when looking for a CFD exchange, it is good to know which markets and instruments you'll have access to through your account. The advantage of a CFD trading platform, is that the brokers can offer access to a wide range of worldwide major markets, with around-the-clock access, all in one place. 
What instruments can you trade in?
As forementioned, experienced traders will have a range of trading strategies for their portfolio, as well as investment in different assets. CFD exchanges allow you to trade on the value of products in all major financial markets, including stock, indices, currencies and commodities. As well as the fact that you can open a CFD to hedge the risk of the fall in price if you own the underlying asset itself, investors can also use CFDs in different instruments to offset the losses of one market compared to the another. 
If your strategy involves a particular asset, for example forex, a trading platform like Plus500 allows you to trade the most popular forex pairs. This includes forex pairs like EUR/USD, GBP/USD and EUR/GBP. CFDs can provide you with an alternative means for trading on these forex currency pairs and diversify your portfolio. As with any instrument, you will need to understand the underlying exchange market, as well as the CFD trading platform itself, if you are looking to trade CFDs in a certain asset.

HedgeThink.com is the fund industry's leading news, research and analysis source for individual and institutional accredited investors and professionals