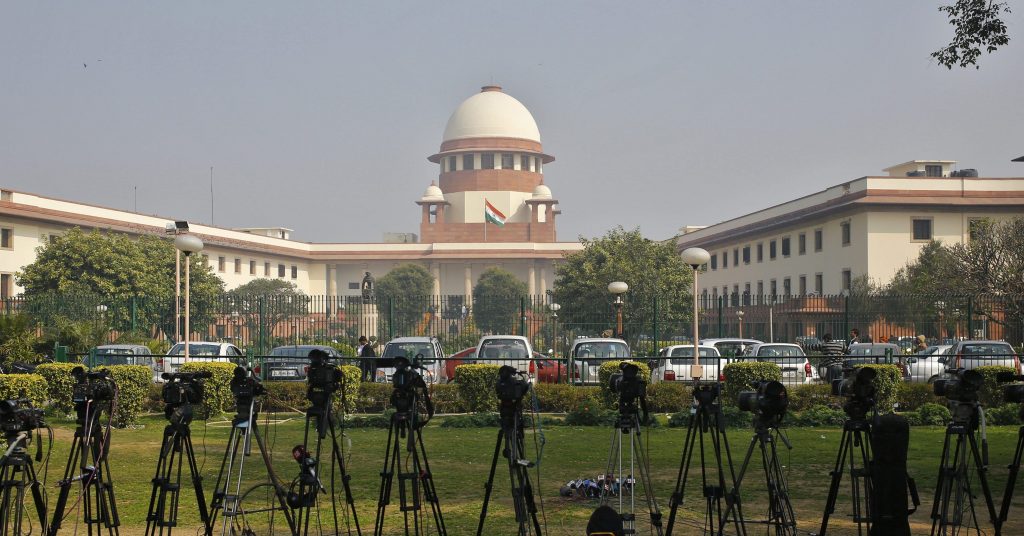 On April 6th, the central bank of India (the RBI) announced a ban on cryptocurrencies on April 6th. Since then several crypto companies are challenging the prohibition in court and now it's becoming clear that the RBI may indeed have overstepped its bounds as they are having difficulty explaining their actions.
The Supreme Court is set to hear the case on July 20th and we can expect a lot more information to be made public leading up to the hearing.
With a population of 1.3 billion people and very few cash transactions, India's decision on how to regulate cryptocurrencies lies at the epicenter of the global debate. Should cryptocurrencies attain legal status it could affect the tipping point for global Bitcoin adoption.
The Tether Controversy, into the spotlight again
Actually, Bitcoin is not only facing some issues in India but elsewhere too. Specially after a paper published by the University of Texas called 'Is it Bitcoin really Un-tethered?' has brought the controversy surrouning Tether into the spotlight again.
The paper highlights that "using algorithms to analyze the blockchain data, we find that purchases with Tether are timed following market downturns and result in sizable increases in Bitcoin prices. Less than 1% of hours with such heavy Tether transactions are associated with 50% of the meteoric rise in Bitcoin and 64% of other top cryptocurrencies," said the researchers.
A year ago, volumes of the stable coin Tether were rather insignificant. Today, they make up 15% to 20% of the total market.
This chart from cryptocompare.com shows the rapid growth in market share of the last six months. Tether is the blue area.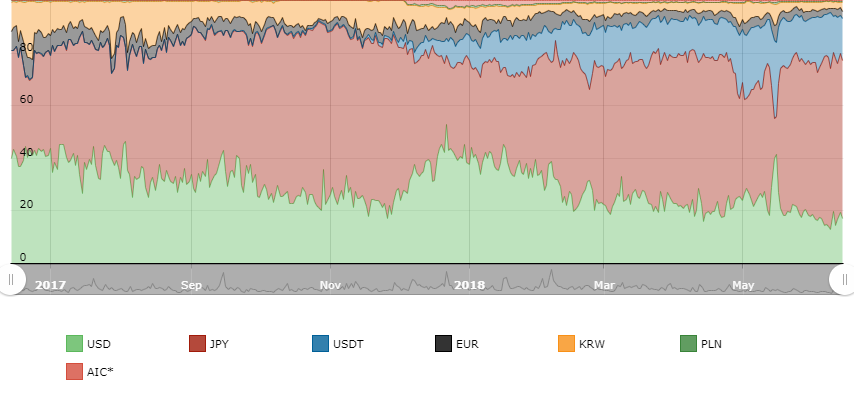 The allegations that Tether has been manipulating the price of bitcoin are not new. In fact, the CFTC in the United States is currently investigating this very issue.
The timing of the report, on the other hand, does seem a bit suspicious as Bitcoin is currently testing some key levels of technical support. Good to see that Bitcoin is indeed bouncing off of those lows this morning.
It will be interesting to see how this plays out and what the CFTC ends up finding, and along with what The Supreme Court of India will say on July 20th, will shape the near future of the most famous cryptocurrency, Bitcoin. Although ultimately, this both cases shouldn't affect the long-term path of the cryptocurrency industry. Especially now, when many prolific Bitcoin gambling websites are adopting and improving the options that the blockchain technology present.

HedgeThink.com is the fund industry's leading news, research and analysis source for individual and institutional accredited investors and professionals