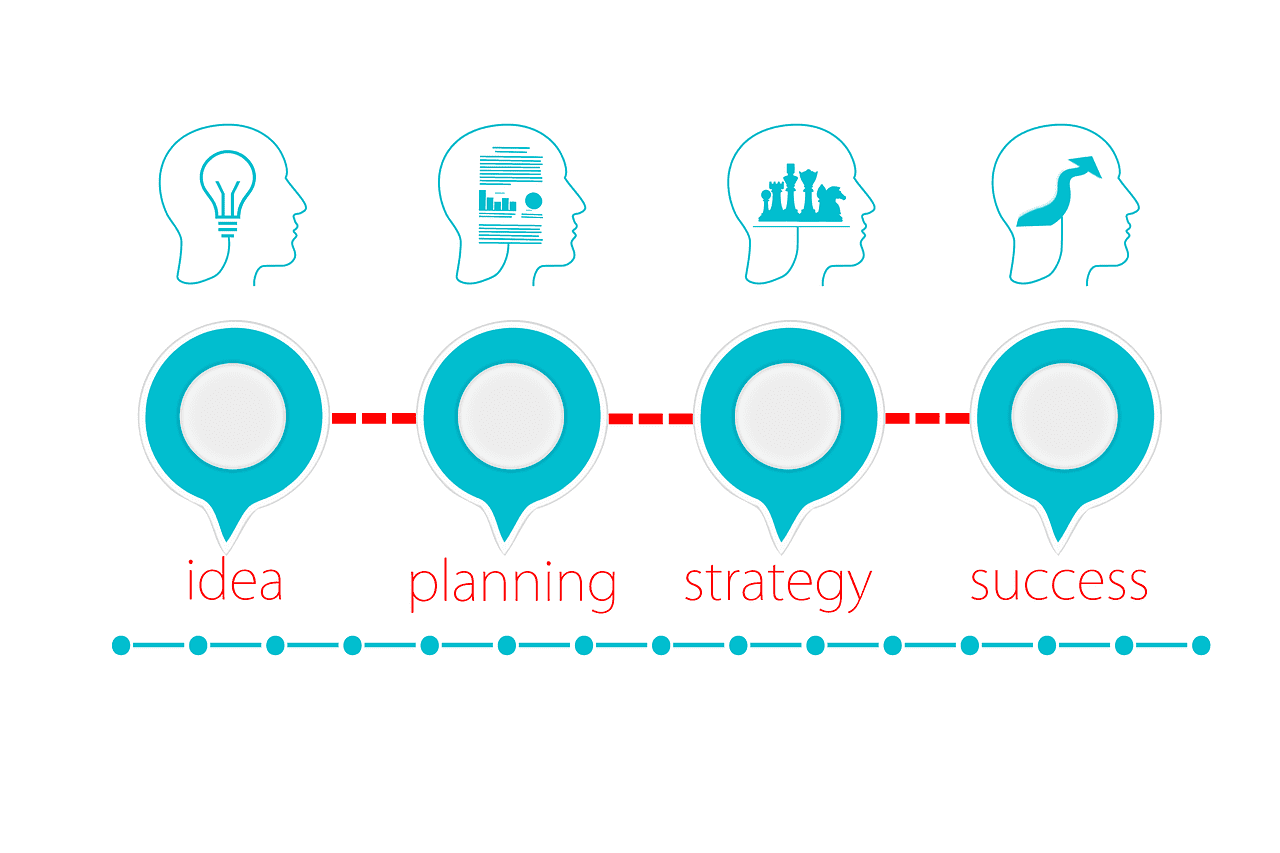 Financial stability is a critical factor for any business, whether it is a new entrant or a seasoned professional. Implementing a successful financial strategy is the main factor that grows into a successful business. A financial strategy is a plan to handle business finances, and it should cover the basics. The plan helps you avoid major financial mistakes and paves the way for a secured financial future. Your economic scenarios change over time, so you must prevent overcomplicating your strategy. You will probably earn more money while your financial goals will change as you experience different life events. 
So, before you review your next business schedule, you have to develop your financial plan. This article lists some important points that act as fundamentals of setting a financial business strategy. You might need to use these financial statement templates to present your financial information and strategic decisions easily. If you're looking for a good financial plan, bear in mind that these include:
The first factor in creating a stable financial strategy is to set your priorities and get some perspective. Take some time out of your business activities and think about few points. These points include your overall objectives, where you stand now, what you want to become, and ways to get to that point. Establish your perspective by evaluating your current business position and its future standing. With a perspective in mind, you begin to develop a game plan and set realistic goals to fulfill your overall objectives. Grab a cup of coffee or go out for a walk to have a clear mind and set your perspective to establish financial goals. 
Consider People and Operations
Human resource is the greatest asset of your company. The way you lead and motivate them has a massive impact on the success of your company. You have to develop strong leadership skills and communication setup to ensure that your human resource stays intact. Retaining your employees is the factor that ensures continuous operations and cash flows for the business. Considering your employees is an integral part of your financial business strategy as they are the crucial bodies that fulfill the functions and handle accounts. Most institutions that offer MBA with accounting concentration teach their students to consider human resources to design a successful financial strategy. 
In combination with people, your business operations also matter. Managing the supply chain and ensuring that the production meets consumer demands is a complex process ad critical to business success. Your business operations include capacity planning, productivity analysis, lean management, and quality assurance. All these operations directly impact your business's financial standing. Hence, it would help if you considered them while designing the strategy. 
Understand Legal Business Structure
It is essential to understand that a legal business structure has an impact on taxes and liability protection. There are various types of business structures such as sole proprietorship, corporations, or Limited Liability Companies (LLC). The selection of a business structure depends on the number of owners, tax benefits, liability risks, and protection. Each entity has different offerings so understanding them is the best way to protect the owners. The legal business structure also includes experts like tax accountants and attorneys who shape the financials according to legal matters. 
Cash flow is the real essence of any business. Your business may look profitable on paper, but it may experience failure due to a lack of cash flow. Successful business owners always consider cash flow an essential part of their financial strategy and understand the cash flow cycle (purchasing raw material to collect cash from sale). Your cash flow approach should also include factors that affect the process and its duration to collect from your customers. Considering cash flow in your financial plan ensures that you have enough cash to pay your vendors, staff, lender, and ultimately yourself. 
Developing an effective plan is the most crucial part of a financial business strategy. You set your plan based on the responses of your business position and your objectives. It should include steps and tasks in mind that act as guidelines for completing your objectives. Once you have decided on the points to design your plan, you have to set realistic goals accordingly. You have to push yourself for better financial standing, following achievable goals and objectives. 
After you have set your goals and developed your action plan, you have to review it regularly. Reviewing your plan gives you points to update it according to new market demands and analysis. It further offers an idea about whether you are on the right track to reach your goals and fulfill your objectives. 
Keep a Clean Financial Record
Another fundamental aspect of your business financial plan is to have a clear record of your financial transactions. Financial documents such as cash-flow statements, balance sheets, and income statements are the benchmark to track business progress. The amount of money you make, your expenses, sales forecasts, company assets, and liabilities help improve your financial strategy. That is why keeping a clear record of each financial transaction is essential in designing your strategy to handle finances.
Some Ideas to Design Financial Plan
Develop a financial reserve by having 3-6 months expense at hand. It can relieve some of your financial burdens, and the funds will grow to add up to savings.

Get rid of high-interest debts as quickly as possible. Businesses tend to experience a decline in their finances due to interest payments. If you have a high-interest, pay more than required and get rid of all the other interest-based expenses. 

Always allocate a marketing budget in your financial plan as it takes much of your resources. The budget allocated for marketing purposes is a considerable portion of your financial reserves that needs careful planning to utilize. 

Understand where your business goals and objectives fit into your financial strategy. Always have a clear picture of business financial health to reflect values and other factors that need integration. 

All the business operations and objectives involve finances. When designing your business strategies, it is better to determine the expected expenses and revenues. 
Whom to Involve?
The size of your business determines the number of people involved in designing a business strategy. A small company might have a bookkeeper or an outside CPA firm for the purpose. Corporations might have senior leadership, CFO, and financial advisors involved. Some businesses have to consult banks and financial institutions as a part of their plan. Financial strategy decision needs important decision-makers on the table to develop planning process. 
Final Word
Designing your business financial strategy is the critical aspect of ensuring effective revenue monitoring and money management. The future and success of a business largely depend on the effectiveness and smart implementation of the strategy. Consider the points mentioned above as considerable to design a suitable financial business plan. 

HedgeThink.com is the fund industry's leading news, research and analysis source for individual and institutional accredited investors and professionals