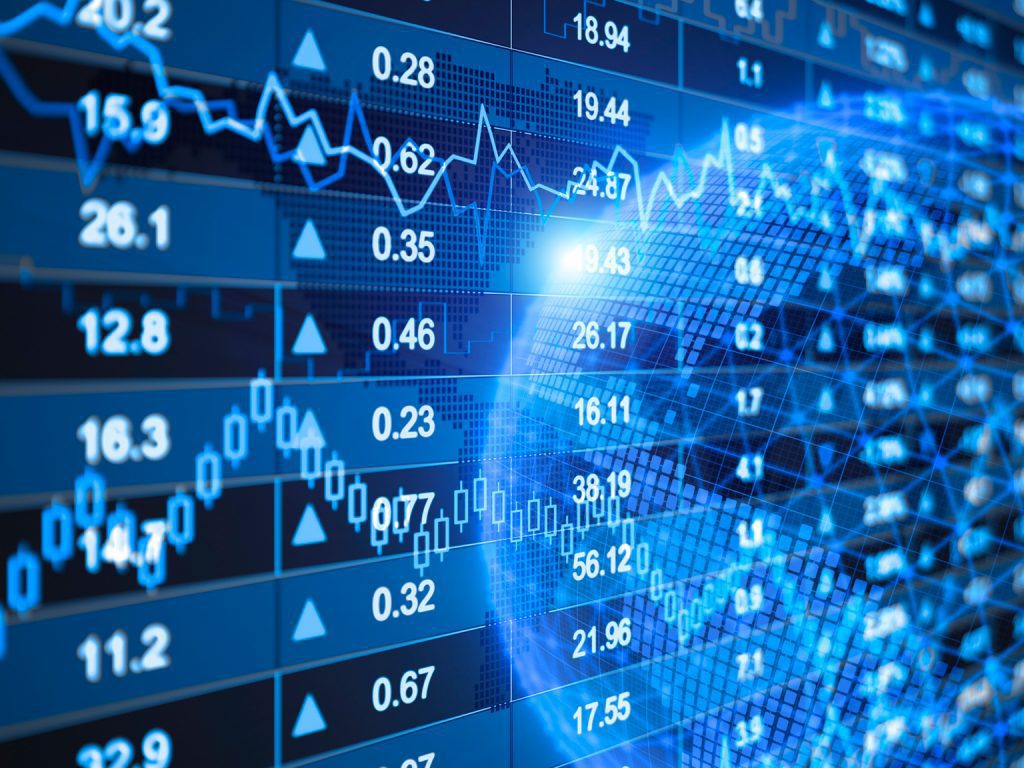 Overall hedge fund industry returns dipped negative in May after a four-month string of positive results to start off the year, according to the just-released eVestment hedge fund performance data. Aggregate industry performance stood at -1.55% in May, with year-to-date (YTD) performance positive at +4.77%.
According to the report, equities created much of the pain for the industry during May. Among primary markets, Equity strategies fell sharply in May, coming in at -2.61%. YTD returns are still positive at +6.05%. Among primary strategies, Event Driven – Activist hedge funds and Long/Short Equity funds saw declines as well, of -3.16% and -2.71% in May respectively. These strategies are also still firmly in positive territory YTD, at +4.50% and +6.88% respectively.

Among primary markets, volatility strategies were best positioned to endure the difficult market environment in May. The group gained an average of +1.49% in May and are +4.22% YTD.
In the primary strategies spectrum, Quantitative Directional Equity funds, Distressed funds and Origination & Financing funds were all positive for May, but just barely.
However, May was a tough month for many managed futures strategies, led to the downside by the group of larger funds. Managed futures funds as a group lost an average of -1.20% in May and the 10 largest reporting products declined an average of -2.59%.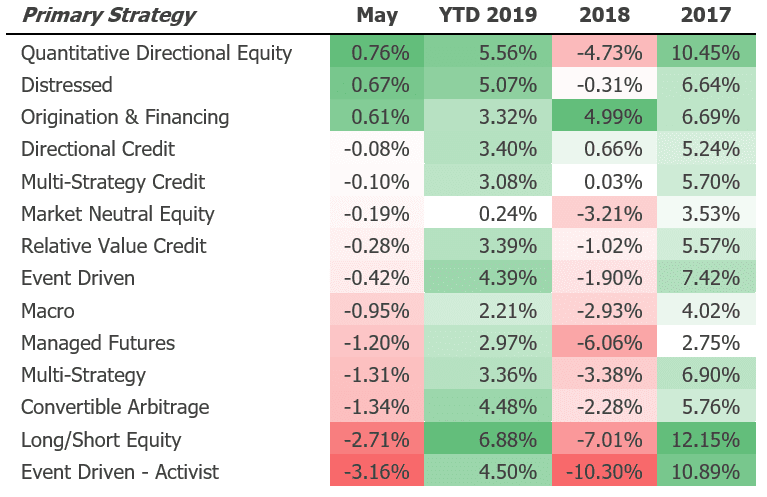 From a regional perspective, China focused funds declined an average of -7.51%, but the group is still up over 10% YTD 2019. Likewise, Russia focused funds slipped into negative territory as well, at -0.30%, but YTD results, as in the Chinese market, are still strong at +11.09% for these funds.
eVestment's original research covers traditional and alternative asset classes, as well as private markets. Combining rich data from the eVestment platform survey-based data and industry trends, our research and research reports pull together interesting insights aimed at helping you understand and anticipate trends across the institutional investment industry.

HedgeThink.com is the fund industry's leading news, research and analysis source for individual and institutional accredited investors and professionals