When deciding that you want to move to a new place, there are two different options available. You could either go for buying a pre-existing house because it's the more hassle-free option, or you could decide to partner with a pa homebuilder to build your own because you want to customize and personalize your house to the highest degree.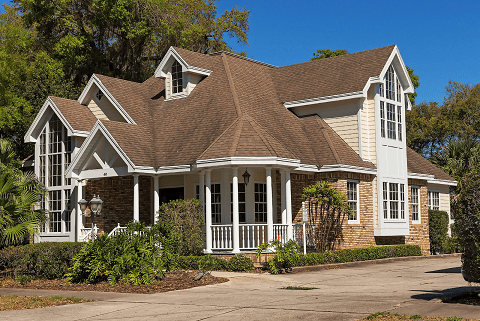 Each option has its pros and cons based on your priorities and needs. Read on to find out what you should consider when deciding whether to buy a house or build your own. Of course, if you have any questions during the process, you should seek home buying advice from a real estate professional who will be able to use their knowledge and experience to really help you out.
Compare Costs 
How much something will cost is usually a big driving factor for anyone making a purchase, let alone a significant purchase like a house. When considering building your own house, you should first look at the cost of the shell of the house which is typically made up of walls, windows, doors, and roof. This usually comes up to about a third of the total house building costs. You should also find out how much it will cost you for interior finishing costs like flooring, cabinets, and counters as they also usually take up one-third of the budget. The final third of the budget is made up of costs such as the kitchen and bathroom building costs, building permit costs, and then also the costs of hiring an engineer, architect, and perhaps an interior designer. On the other hand, when buying a house, you just need to set a budget and look within it. Costs to be considered when buying an already existing house may be costs like maintenance costs and renovation costs if you plan on making any changes to the house before moving in. 
Accordingly, if any of the appliances or systems in your home need repairing or replacing then these costs must also be factored into your budget. Correspondingly, investing in a home warranty plan can help to make these costs more manageable. Home warranty plans are available all over the US, but if, for example, you live in Georgia home warranty companies like First American can offer you help and support when it comes to choosing the right home warranty plan for your property.
Find a Good Real Estate Agent
In both cases, whether you are planning on building or buying a house, you should invest in a good real estate agent to help the process go as smoothly as possible, especially in states where property prices vary depending on the area. A Florence SC Real Estate search engine can help you find the general pricing for each area as well as properties listed by various real estate agent companies. Though contacting the agency directly could open up other options for you. Real estate professionals at https://30arealestatefl.com/ say that having a passionate real estate agent can help you easily find the home of your dreams at your perfect location. The real estate agent can help streamline the entire process by helping you find properties that fit your budget and needs, helping you find a loan if you need one, assist you with any paperwork that needs to be done and help with negotiating to get you a better deal on your dream property.
Consider If You're Up for the  Stress 
Even though building your own home from scratch may allow you to get a house that is highly customized to you, it can also be very stressful and take a lot of effort. When choosing to build a house, you have to find a good plot of land to build on, the perfect engineers to take on the project, and have enough cash flow to invest in the project. This could take several years to do and requires a lot of effort. However, this effort and the stress that comes along with it could pay off if you want something incredibly unique and can't find it on the market. Buying an already existing house from a developer or a previous owner is comparatively hassle-free because all you need to do is figure out your mortgage, find the property you want to buy, whether online or through a real estate agent, visiting the best options, and deciding between them and finally, signing your contract and moving into your new home. 
Considering how much you are willing to spend on the project, finding the appropriate real estate professional to guide you on your journey if you decide to purchase a home, and measuring the amount of effort you are willing to put in are all crucial decisions to make when you decide to buy or build your dream home. Hopefully, this short guide will help you get the juices flowing, clear up some of the confusion that you may have had and make your decision-making process easier.

HedgeThink.com is the fund industry's leading news, research and analysis source for individual and institutional accredited investors and professionals