As first reported a few months ago, U.S. banks are facing investigations by the Department of Justice as well as overseas regulators into allegations of rigging rates for foreign exchange (FOREX) trading. Now, in its latest quarterly report filed with the Securities and Exchange Commission, America's biggest bank has disclosed that it may need to set aside $5.9 billion to cover legal costs beyond legal reserves. The extraordinary set-aside far surpasses the $1.3 billion for such purpose cited at the end of the second quarter last June.
Activities and Controls
U.S. investigators are looking into the possibility of FOREX rate-rigging activity and whether lax controls allowed manipulations to take place undetected. According to a statement by the bank: "These investigations are focused on the firm's spot FX trading activities as well as controls applicable to those activities." The report also noted: "In recent months, U.S. government officials have emphasized their willingness to bring criminal actions against financial institutions. Such actions can have significant collateral consequences for a subject financial institution, including loss of customers and business."
No Assurance of Settlement
As of 2010, U.S. banks have been required to include under "investor guidance" estimates of possible legal exposure losses "when there is at least a reasonable possibility" costs will be incurred — even if the risk is too low to require that extraordinary legal reserves be set aside. Although the bank is cooperating with the investigations here and in the U.K., and is negotiating to try to resolve cases, it offered the caveat that "there is no assurance that such discussions will result in settlements." One of the bank's head FOREX executives left the London branch in October, ostensibly as part of the bank's efforts to settle a U.K. probe into parallel accusations of FOREX rate rigging — even though the executive had not been accused of wrongdoing.
No More "Too Big to Prosecute"
Last January in a television interview, U.S. Attorney General Holder declared, "There are no institutions that are too big to indict, there are no individuals who are in such high level positions that they cannot be indicted, criminally investigated." He then disclosed that his office was investigating "significant financial institutions." Apparently, those words became as much prosecutorial policy as harbinger of cases to come. Since those words were spoken, high-profile prosecutions have followed that have wrested billion-dollar settlements from some of America's — and Europe's — biggest banks. Some pundits have estimated that the overall cost of alleged FOREX violations against all banks currently being investigated could require as much as much as $41 billion combined to settle.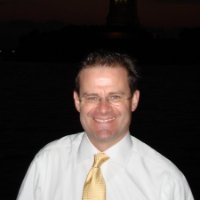 David draws on 20+ years' experience in both legal practice and in business services delivery since his own call to the Bar in 1989. With several years in the startup environment, including as a co-founder in the legal tech space specifically, he brings a unique and timely perspective on the role of data, automation and artificial intelligence in the modern and efficient delivery of services for legal consumers. Having been both a corporate buyer of legal services and a services provider, he identifies the greater efficiency and value that can be achieved in legal operations for corporate buyers especially.
An attorney, David worked for law firms Pinsent Masons and Linklaters in London before moving to New York to join Credit Suisse. As CAO, he helped negotiate & execute the relocation of Credit Suisse into its new NYC global HQ. Subsequently, David directed major global outsourcing, shared sourcing, HR operations & process efficiency initiatives including the digitization of records, the global roll-out of PeopleSoft HRMS & Y2K. David has worked extensively in the UK, US, Philippines, India and China markets in the areas of data management, human resources and business process outsourcing.
Most recently, David has been successfully investing in and serving as an advisory board member of several legal services start-ups including a cloud-based solution for legal process automation and e-filing; and a technology solution for large-scale capture of court and other public data used for litigation analysis, among others.
David graduated from the University of Manchester with Honors in Law and Bar School (College of Legal Education) in London, and has been a member of Middle Temple since 1989. He is the founder and former Chairman of The Global Sourcing Council.
Member: Bar of England & Wales, ABA, NYCBA, ACC, DRI