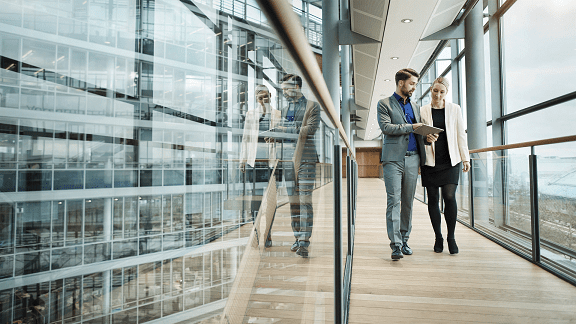 The choice to change or pivot your career can feel daunting, but with the rise of virtual-focused job positions and opportunities, there just might be a perfect opportunity waiting for you. If you work better from the comfort of your home or want more flexibility in your day-to-day routine, here are five career paths to consider for your next move:
1. Content Streamer
Odds are, you likely have some form of a gaming system in your home—whether it's an Xbox, PlayStation, PC or mobile device, that mechanism could become your next pathway to revenue. In a recent survey of self-proclaimed regular gamers, roughly 53 percent of women and 64 percent of men agreed that they'd like to turn their hobby into a career.
Thanks to the accessibility of streaming and content capture platforms like Twitch, Facebook Gaming and YouTube Gaming, esport athletes and hobbyists alike can take their talents online to unlimited audiences. The process of developing a streaming setup and building an audience can take time, but consistency and strategy are key. Current popular streamers recommend beginning this process on the side of your current job, slowly making the transition as you stabilize your process and income.
2. Digital Template Designer
Many small businesses and freelance designers rely on template-generated website builders to get their business up and running. While the features of these engines can create a strong digital framework, it takes a designer's eye to create striking visuals that engage a potential consumer audience. This process often requires a third-party expert to build and sell pre-made templates for use.
If you've got a background in web development, design or user experience, creating a library of purchasable digital templates can become a full-time career. If you continue to update your content, this effort can result in a robust passive income opportunity, as users continue to download and purchase your already-created materials. To capture additional revenue, consider developing a consultation business on the side, allowing consumers to leverage your expertise as they build their business with your pre-made assets.
3. Social Media Community Manager
How many times have you seen a brand go viral on Twitter? Do you engage with businesses on Instagram to get product updates? How often do you check a company's Facebook page before investing in their services? All of these platforms are managed by a team of individuals on the backend who develop a consistent brand voice, tone and mission to execute on social media. A majority of these roles can be done remotely and require copywriting, strategy, data and trend forecasting skills.
Depending on the company or individual you work for, community managers can be responsible for answering customer questions, taking in product complaints, engaging with an existing community or expanding a business' market. Success in these roles is often measured in various audience behaviors and conversions, like clicking a link or liking/sharing/commenting on a post. 
4. Virtual Personal Assistant
Successful entrepreneurs, CEOs and start-up leadership all have one thing in common: they're busy, and they need someone to help manage their workload. Especially in the wake of the increased amount of virtual-first businesses in 2020, companies are hiring remote freelancers to manage anything from billing to client meetings or employee management. Virtual personal assistants can do a wide range of work, and their hours and pay are often dependent on the specific organization they partner with.
"People think of secretaries, that it's all filing, but it's so much more than that," shared Arianne Young, professional personal assistant. Should a client need food for a meeting, she even handles getting, "on whatever app I can, figure out where their location is, and UberEats them lunch from Toronto. You are whatever it is that they need you to be."
5. Transcription and Translation Expert
Depending on your comfort level with language translation and transcribing content, many businesses need extra support to prepare their materials for a variety of audiences. Source these opportunities through your own network or leverage a talent agency to find the right partner to collaborate with.
Take the time to apply for an American Translator Association (ATA) certificate in order to boost your credibility and appear on an official Directory of Translators and Interpreters. The program offers practice exams to help you prepare for the final certification exam that can be found here.
6. Online Tutor or Teacher's Aide
With a majority of high schools and colleges offering both in-person and online courses, teachers need more support than ever navigating virtual office hours, grading papers or entering final scores into the administration's system. Depending on your personal skill set, you can help mentor students in specific subjects or support a teacher in managing their course throughout the semester. Regardless of your specialty, submit your information to multiple resource directories to help build your network of clients. Consider creating your own personal website with information about your working and teaching style to help potential clients connect with you before committing to a contract.
Ravindra Singh Bangari, VP of EduMetry, discussed how virtual assistants are helping improve the quality of education students receiving, stating that they, "are freeing up professors and teaching assistants of the tiresome task of grading, so they can spend more time interacting with their students, helping them do better."
Take the Next Step
Regardless of the direction you want your career to go, it's important that you do so with a clear strategy in place. According to the experts, make sure that you:
Research:

Take the time to learn about potential industries you're interested in and what skills you have that could contribute to their subsequent roles. Speak with other professionals in that space to understand both the benefits and challenges of this specific pathway.
Plan:

Create a specific step-by-step action plan to follow that takes into account the necessary training, certification or support you need to make the change. Create a companion financial plan to ensure you have enough income to make it through a potential adjustment phase.
Network:

Get to know people in your industry and connect with professionals at companies you'd like to work for. If you're interested in building your own business, reach out to other entrepreneurs who are doing similar work and learn from their insight.
A switch in careers can be an exciting—and nerve wracking—experience. If you prepare ahead and maintain realistic expectations, you'll be able to confidently move into this next phase of your life. Good luck!

HedgeThink.com is the fund industry's leading news, research and analysis source for individual and institutional accredited investors and professionals