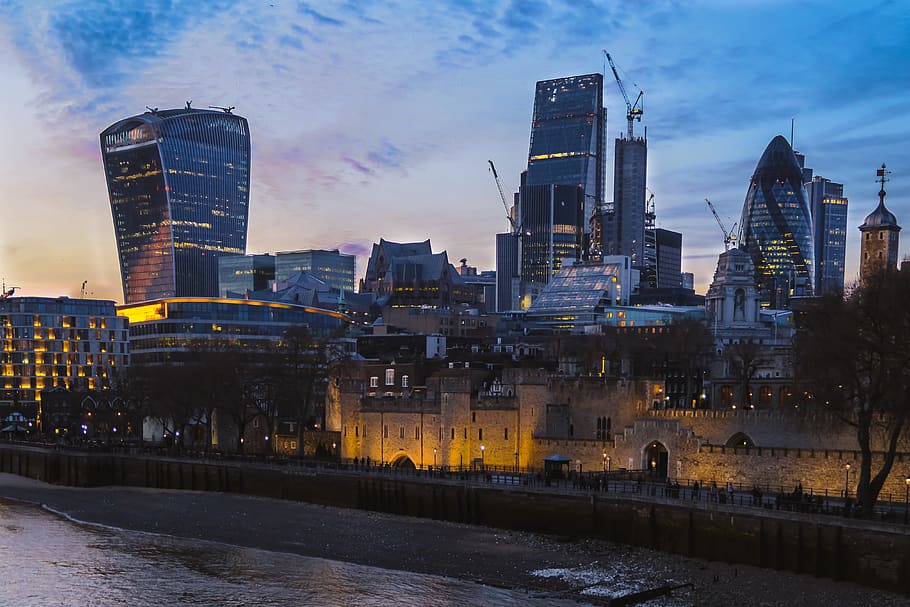 With a 53% growth in the last three years, an active fundraising scene, and a 20% surge in-demand during lockdown – fintech has become the poster-boy for how an industry can be in a position to respond quickly to change and opportunity.
According to recruiter Robert Walters Fintech: Challenger to Competitor, these are the four factors driving the fintech market forward:
· Prolific fundraising: Fintech investment in the UK has exploded by 500% in the last three years, compared to 170% for the USA and 133% for Europe.
· Geography: London has built a name for itself as the most reliable fintech hub, with the City receiving 80% of the total fintech funding that comes into Europe. In the UK, fintech remains London-centric, where the growth vacancies has primarily taken place in the capital (+16% since 2019, and +53% since 2017).
· Ability to remote work: 85% of fintech firms were able to transition to remote working immediately due to their investment in tech, compared to a national average of 71% of firms who were prepared for instant home working.
· Strategic hiring: Traditional banks are now following the fintech model by ramping up recruitment of tech professionals to make up a third of their workforce. Whilst banks now contend with a skills shortage, the fintech sector has been aggressively hiring tech specialists for the past three years whereby they now make up 46% of the sector.
Tom Chambers, Senior Manager – Technology at Robert Walters comments:
"Fintech's have done a tremendous job of creating an entrepreneurial culture – encompassing fast-thinking and implementation, cross-department collaboration, true flexi and agile working, and soft-benefits geared around wellbeing.
"In no other industry does the product design, tech, marketing and finance departments work as seamlessly together as they do in a successful fintech company.
"As a result, they have been able to attract the kind of professionals that every company is in need of now – those who are hyper-aware of how to maintain a good work-life balance, solid tech proficiency, and staff who are passionate and dedicated towards achieving company objectives."
With just 2% of jobs within the fintech sector immediately under threat as a result of COVID-19, versus 22% of jobs in the wider high-growth economy, the Robert Walters UK Fintech Salary Survey 2020 shares insight into what the hotspot roles are within the fintech market in the UK.
Talent Hotspots
Regulatory compliance
Roles within the compliance field have grown by +57% year-on-year. With just 7% of the fintech talent pool being from a compliance background, professionals within this area can command as much as £90,000 p/a.
Daniel Connors, Associate Director at Robert Walters comments:
"As regulated entities, fintechs are required to adhere to the same, if not more stringent, guidelines and decrees by regulators as traditional financial services firms. An ability to meet regulatory requirements is integral to starting and operating a successful fintech.
"As regulations continue to change and become more stringent, experienced regulatory compliance professionals will become increasingly valuable to the sector."
Know Your Customer (KYC)
Roles within the KYC field have grown by +52% year-on-year, representing 9% of the fintech talent pool.
Daniel Connors comments: "Firms having an understanding of who they are transacting with, and on behalf of, is critical to ensuring transactions are compliant with rules and regulations set out by regulators.
"As an increasing number of customers engage fintech firms, there is a direct need to increase the ability to on-board them in an efficient and compliant manner.
"This is accelerating recruitment of compliance professionals that can perform KYC checks to limit a firm's likelihood of being involved in any illegal activity."
Fraud investigations
Demand for fraud investigation experts has gone up by +43% in the last year, now representing 10% of jobs in the fintech sector.
Tom Chambers comments: "AI and machine learning capabilities have given rise to a breadth of financial transactions online, and with it, an alarming increase in financial crime.
"While AI is helping fintech firms detect fraudulent activity, specialists in fraud investigation with experience in leading intricate payment investigations are helping fintechs to improve their fraud response and boost their fraud prevention strategies."
Customer experience
Customer experience has been hot on the agenda for the financial services sector for the last 18 months – with job roles in this area growing at +33%. A particular role to watch is Customer Experience Manager where demand has skyrocketed within the fintech sector by +89%.
Customer Experience Managers within the VC-backed fintechs can command up to £80k, and for start-up or SME fintechs as much as £50k.
Daniel Connors adds: "As the fintech sector becomes overwhelmed with new products entering the market at a rapid pace, those best placed to succeed will be the fintechs with clear points of differentiation.
"As products offered become less differentiated, the need grows to acquire new customers via strong reviews, CRM, and customer experience, as does the requirement for specialists within this area."
Risk Management
Job roles within risk have grown by +26% year-on-year, representing 14% of jobs within the sector.
Risk Analysts roles have increased by +27% and can command an average of £45k, and Credit Risk Analysts have grown by +23% with professionals being paid an average of £52k.
Daniel Connors comments: "As fintechs continue to become more engrained and adoption rates increase, the need to have robust risk structures in place is essential.
"The balance of providing a fast, fluid and responsive service to compete in the fintech space, with robust risk controls will continue to be a challenge. As a result, professionals that can manage enterprise risk in a prudent manner will ensure the ongoing success of a business."
UX and UI Design
The value of a good application and interface is evidenced by the rapid growth of UX (+52.3%) and UI (+40.4%) design skills within the industry – with professionals being able to command up to £76k in this field.
Tom Chambers comments: "Fintech has continued to challenge the banking industry with its upper hand in providing ease of use and simple, stylised user applications. No matter how good the tech is behind the scenes, a fintech product propels in value according to a firms' continued investment in UX & UI Design talent."
Product Management
Demand for product management skills remains steady (+15% YOY growth) as fintechs at points of scale require product owners or managers with the right balance of technical know-how, stakeholder management capability and strong customer mindset. As a result, Product Managers are able to command up to £70k p/a, or 500 day rate as a contractor.
Tom Chambers comments: "As fintechs continue to scale their product teams, a growing number are hiring a Chief Product Officer (CPO) to head up this function, acting as the organisational 'bridge' between the technology and the customer interface."
Data Scientists and Machine Learning Engineers
Leveraging big data is becoming increasingly key to both the fintech and banking sectors as customer behaviour continues to evolve and become further segmented. With this, adopting Machine Learning and developing predictive analytics enable payments providers to make strides in areas such as understanding customer spending patterns, automating fraud detection and customising product offerings.
With this trend, we're seeing banks and fintechs race to hire data scientists – demand is increasing by +71.2% annually within the fintech space, and +78% in the banking sector.
Machine Learning Engineers on average earn £80k for a large/VC-backed firm, and £66k for fintech SME's.
Software Engineers
The financial services space continues the ongoing battle to hire the best engineers in the constant push for improvements in availability of services, reduction of latency and real-time updates.
In particular, the industry is witnessing exceptional growth (+81.7%) of ReactJS talent, and DevOps professionals (+56.5%).
More generally, a continued focus on the use of APIs, Micro Services engineering, Containers and Cloud platforms are expected to be in force across the development space.

HedgeThink.com is the fund industry's leading news, research and analysis source for individual and institutional accredited investors and professionals