An internship can be an integral component of a college education. While succeeding in class is obviously important, having a great internship experience can be even more beneficial in certain ways. After all, taking an internship at a company in your field will give you the chance to make meaningful connections and learn firsthand facts about your industry. Here, we'll explain how college students can make the most of their internships to set themselves up for future success.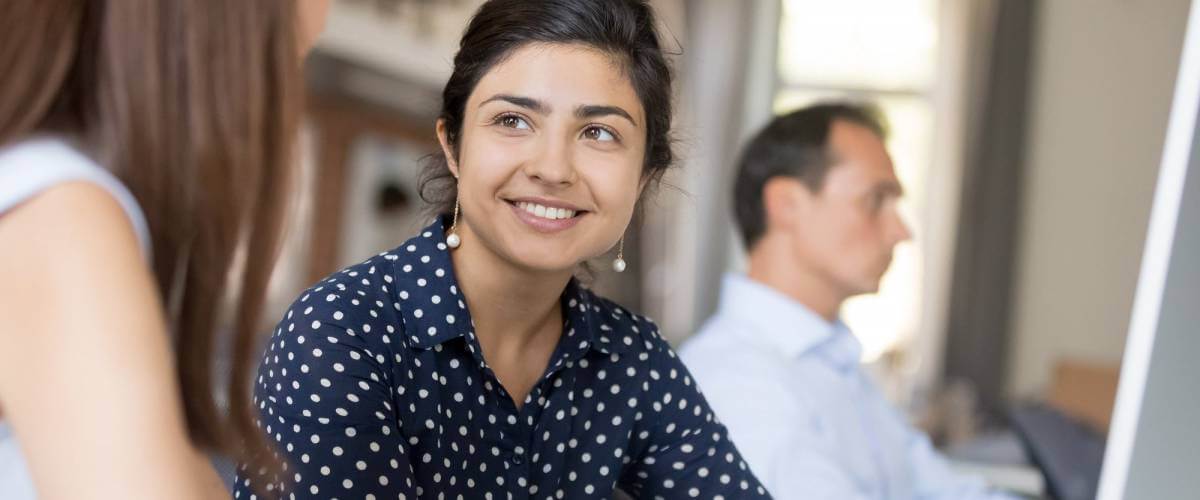 Plan Accordingly
Don't just take an internship for the sake of taking an internship. While some disciplines may require students to sign up for an internship, it's crucial to think about where –– and when –– you ultimately decide to do it. Try to avoid signing up for an internship that will clash with your school schedule or study time. What's more, be sure to research any company thoroughly before you apply for an internship there. Working at a business that doesn't interest you won't be a good use of your time.
Lastly, determine if you'll be paid or not for your internship. For many students, a paid internship can be a great way to make college more affordable.
Communicate
Starting an internship can sometimes be intimidating; getting used to any work environment is a challenge. That's why it's key for interns to use good communication skills to optimize their time in the field. This includes listening to what your coworkers are saying throughout the day. Make it a point to take notes and to soak up important information when you can. However, don't be afraid to ask questions or to express yourself either. In many instances, professionals will be only too happy to explain complex concepts to you –– or even give you the opportunity to tackle some regular assignments.
Keep an Open Mind
Just because an internship doesn't go exactly as you expected it to, it doesn't mean you can't learn valuable lessons from it. Remember, an internship is all about getting experience. So keep an open mind and be willing to try new things. Doing so will –– at the very least –– let you know if a job suits you or not.
Be Professional
Whether you're a medical student taking an internship at a clinic like the Northwest Surgery Center, or a business major interning at a marketing company, it's always a good idea to dress and behave in a professional manner in the workplace. Not only will this help you establish good habits, but it will also let everyone in the workplace know you're serious and ready to learn. In the end, working hard will help you get the most from your internship experience.

HedgeThink.com is the fund industry's leading news, research and analysis source for individual and institutional accredited investors and professionals