Crises raise endless challenges, but there are also opportunities. Companies need to find a way to move forward in an agile manner, able to guarantee their present, but without forgetting to envision the future. The COVID-19 crisis has put the entire banking ecosystem under stress, with the need for personalized digital solutions, a strong capital foundation and visionary leadership being more important than ever. There will be winners and losers among both legacy banking organizations and fintech firms. Here are all challenges and opportunities that Fintechs are facing during the COVID-19 crisis.
Leading a global business entity, one quickly understands the fundamental importance of fintech services to the developing world. FinTech's have a unique capability to extend financial inclusion, improve the daily lives of people and spur growth. While a great deal of attention has been given to the impact of COVID-19 on traditional banking institutions, there is also a significant impact being felt in the fintech marketplace. This is best evidenced by the slowdowns in funding, drop in establishment of new fintech firms and the reduced revenues of most organizations already in business. In many ways, fintech firms are more vulnerable than their legacy banking counterparts, despite being better positioned for the digital transformation occurring in banking.
Startups frequently depend on funding, and some may be critically impacted. Making matters worse, very few start-up fintech firms have much cash on hand and even fewer have lines of credit. A March survey of more than 1,000 tech start-ups (not just fintech firms) across the globe by Genome found that more than 40% did not have enough capital to survive past June, with about two-thirds of these firms not having enough capital to survive past September.
"At times of crisis like this, access to accurate information is key for reducing anxiety and panic," said Juan Pablo Segura, President and Co-founder of Babyscripts.
Limited Options Available
As with any small business, fintech firms are competing for a limited resource pool. From government relief packages to venture capital funding and sending out an employee vaccinations memo, decisions need to be made around how to save employees in the short term and continue operations going forward. Beyond an inflow of funds, other options include partnering with traditional banking organizations or selling the firm outright.
Some of the funding trends were already heading downward. Unlike traditional banking organizations, the majority of fintech firms have been in existence less than a decade, with few showing operational profitability. Funding conditions have undergone a 180-degree shift, and the future of fintech has changed dramatically, market intelligence company CB Insights asserts in a recent report on the current crisis' impact on global venture capital funding for financial technology companies. According to CB Insights, financing activity in the first quarter of 2020 was far below historical averages. The data shows that through the end of March 2020, both the dollars raised and the number of finance deals for fintech companies are down month-over-month, quarter-over-quarter and year-over-year. It is expected that funding for fintech's in the first quarter of 2020 will resemble the lows recorded in 2017. In most cases, fintech firms have relied on investor funding which is far from guaranteed in the near or intermediate future, especially as revenues have dropped since the pandemic.
It should be noted that funding has continued to flow to some of the most established fintech organizations that have already achieved unicorn status and are showing positive growth trajectories. However, even some large fintech firms, especially in the cross-border payments and unsecured lending sectors, may find funding difficult to arrange because of the market conditions created by COVID-19.
Consumer & employee-facing initiatives
The first group of people who have been hit hardest by the impacts of COVID-19, will be the regular people, consumers and employees. Many will be facing job uncertainty, a potential drop in earnings, and possibly may be facing a lengthy period off work due to illness. Governments have taken commendable steps to provide aid and support to those who will be most affected by this pandemic. But this does not mean that there are people out there who will not be struggling to pay bills, debts, and rents & mortgages. One of the first ports of call for such people will be their banks. Some banks have, unprompted, taken swift and decisive action to provide support to their customers, whilst others have required a fair amount of peer pressure in order to provide such support.
Unsurprisingly, some of the best reactions have come from the startup fintech's. WorkinStartups have been one of the many companies who have been doing what they can to assist workers hunting for jobs during this period. They have set up a system where they are indicating which companies will still be hiring for roles during this time, to make sure that jobseekers don't end up wasting their time by approaching a company that is no longer able to continue hiring for a position.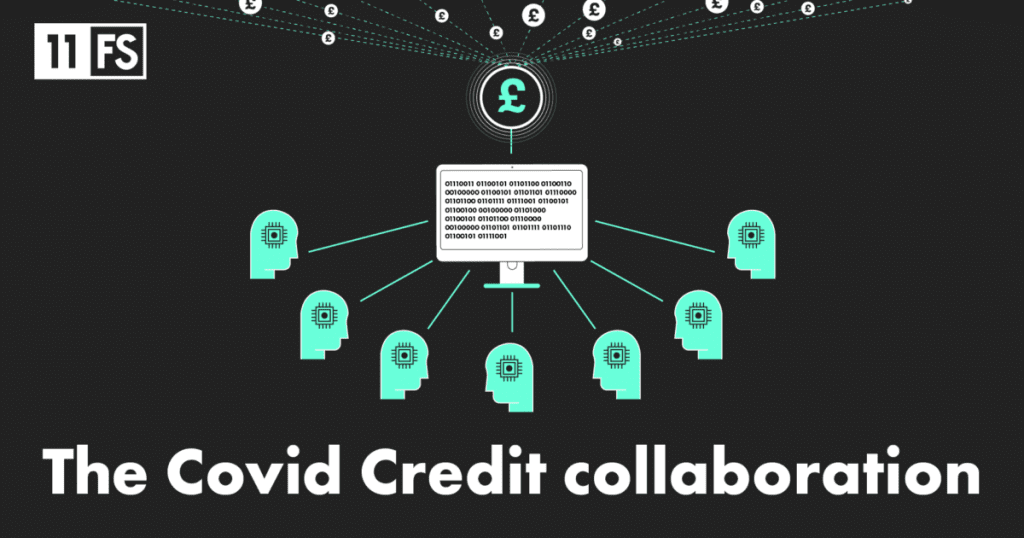 Offers for fellow FinTech's and other businesses
Obviously, it is not just workers and individuals who have been affected. The companies that they work for have also been going through significant hardship, with many findings that their work has dried up, along with clients being largely unresponsive. This is where we see the collaborative, resourceful, and positive nature of the Fintech community come into play.
Many, if not all, accelerators, co-working spaces, and startup hubs have now been closed down due to the virus and/or governmental regulations. Rise, created by Barclays, are one of the leading proponents of such a service, and have taken steps to do what they can for the startups and fintech's who rely on their service. They have written to all Rise members to inform them that they will be taking 3 separate actions. The first, and the one with the biggest impact, is to freeze Membership payments for their member companies in April & May, whilst their London location is closed. This will be invaluable to companies who are looking to free up some money during this period, in order to remain financially solvent.
Finally, there is the work being done by FinTech's in order to provide support and assistance to self-employed workers, a group number around 5 million, who will be particularly at risk during this period due to insecurity of work, lack of clients, and financial difficulties. A group of FinTech's have formed together, to create a product now known as "Covid Credit". Founded by Fronted and Credit Kudos, they were able to collect a number of other volunteer companies, and managed to turn around a proof of concept of this product in 48 hours.
Hosting of Virtual Events
Events, conferences, and meetings are the lifeblood of the Fintech industry, and are often vitally important for individual companies and startups. Nearly all of these have now been either cancelled or postponed for the coming months, leading to a scramble to work out how to arrange alternative ways of getting the benefits that these events provide.
Some events have been directly converting themselves into an online set up. This includes the Open Banking World Congress, who will now run the speaking agenda part of their Congress as a free of charge virtual event, which will also include real-time Q&A and polls. In addition, they will also be providing access to their networking event app for industry delegates that had already purchased tickets to their event. In a similar fashion, Innovate Finance'sUK Fintech Weekwill be running a series of webinars instead of their usual in-person event. This will allow them to still keep all of the interesting speakers that they have already signed up, whilst enabling their attendees to still benefit.
London-based virtual events company, Hopin, is also going from strength-to-strength with their recently launched product. Their offering is a unique mixture of livestreams, video conferencing, and one-to-one virtual conversations, which can be used for any number of events. Having already received a lot of interest from investors before the crisis, the company will surely now find their services in high-demand. In response to the current climate, they have opened up their early access platform, along with discounted pricing for everyone who has been affected by the coronavirus. In a statement on their website from co-founder Dave Schools, he states that:
"We hope that our platform can be used to keep your events going in an accessible and sustainable way — by bringing your event online and still achieving the interaction and engagement that in-person events provide — while keeping everyone safe at home."
Taking a slightly more innovative approach, Facebook are also getting in on the act with their imminent plans to launch Horizon "an ever-expanding VR world where you can explore, play, and create in extraordinary ways".
Future Fintech Opportunities
For those fintech organizations that can weather the COVID-19 economic storm, the future continues to work in their favor. The combination of consumer behavior and the economics of delivering financial services point to the need for a digital-first financial organization.
The power of advanced technology, AI and a comparatively low fixed overhead provides a competitive advantage over institutions that are saddled with a large number of physical structures and staff that are often unprepared for a digital future.
Many fintech's are also well positioned to partner with, or be acquired by, either other fintech firms or a traditional financial institution. While consolidation of the sector is dependent on available capital, many organizations stand to benefit from increased scale and improved funding.
Simon Pearson is an independent financial innovation, fintech, asset management, investment trading researcher and writer in the website blog simonpearson.net.
Simon Pearson is finishing his new book Financial Innovation 360. In this upcoming book, he describes the 360 impact of financial innovation and Fintech in the financial world. The book researches how the 4IR digital transformation revolution is changing the financial industry with mobile APP new payment solutions, AI chatbots and data learning, open APIs, blockchain digital assets new possibilities and 5G technologies among others. These technologies are changing the face of finance, trading and investment industries in building a new financial digital ID driven world of value.   
Simon Pearson believes that as a result of the emerging innovation we will have increasing disruption and different velocities in financial services. Financial clubs and communities will lead the new emergent financial markets. The upcoming emergence of a financial ecosystem interlinked and divided at the same time by geopolitics will create increasing digital-driven value, new emerging community fintech club banks, stock exchanges creating elite ecosystems, trading houses having to become schools of investment and trading. Simon Pearson believes particular in continuous learning, education and close digital and offline clubs driving the world financial ecosystem and economy divided in increasing digital velocities and geopolitics/populism as at the same time the world population gets older and countries, central banks face the biggest challenge with the present and future of money and finance.
Simon Pearson has studied financial markets for over 20 years and is particularly interested in how to use research, education and digital innovation tools to increase value creation and preservation of wealth and at the same time create value. He trades and invests and loves to learn and look at trends and best ways to innovate in financial markets 360.
Simon Pearson is a prolific writer of articles and research for a variety of organisations including the hedgethink.com. He has a Medium profile, is on twitter https://twitter.com/simonpearson 
Simon Pearson writing generally takes two forms – opinion pieces and research papers. His first book Financial Innovation 360 will come in 2020.