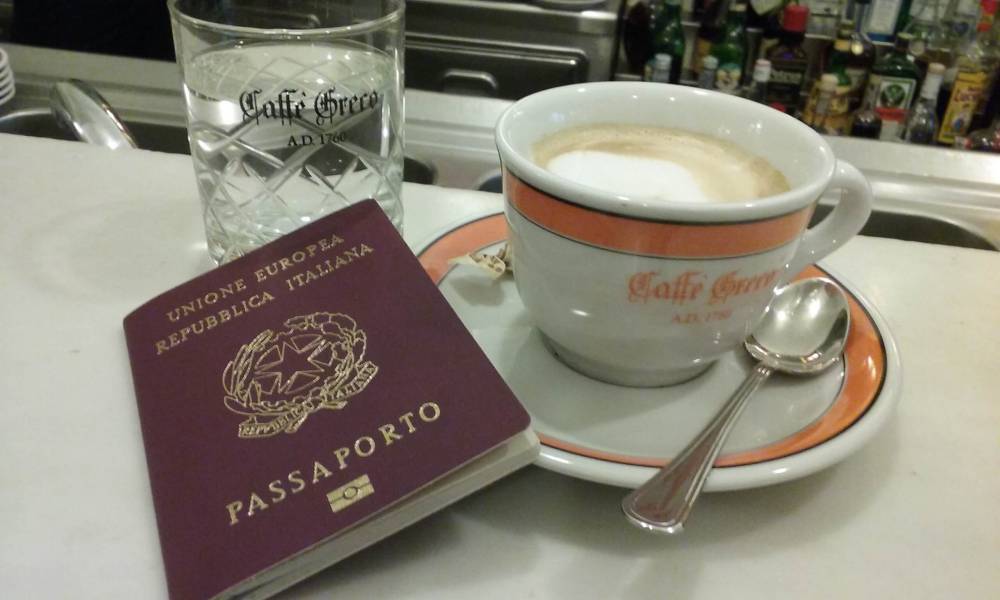 The concept of a dual passport is an alluring one, and it comes as no surprise that US citizens are keen to jump on the bandwagon. Italy emerges as one of the favorite dual citizenship destinations as it offers a lot more than you expect. The country is beautiful, its climate is conducive, and it has a rich culture and heritage. But the reasons for applying for a dual passport for Italy extend beyond the scenic views and excellent living conditions. 
Once you have citizenship to the country, you will be entitled to all the benefits that a natural-born citizen has. Additionally, you will continue to avail of the ones you have in your country. Even as you spend on the process, it is worthwhile because the benefits far outweigh the costs. You will want to know these benefits before getting started with the process. Let us explain them in detail.
you have citizenship – https://www.immigrate-portugal.com/.
Live and work in Italy
The most obvious advantage of accessing a dual passport for Italy is that you can live and work here. Once you have valid citizenship, you need not worry about visa renewals or other regulations. Moreover, the benefits pass on to your next generations. They can reside and work in the country without applying for citizenship again. It is an automatic process that entitles your children, grandchildren, and future generations to citizen rights by default.
When it comes to working here as a professional, you have good chances of securing a job because employers are more than keen to hire people with dual citizenship. International companies prefer such employees because they can easily send them abroad for overseas assignments. Things are easy for entrepreneurs as well because you can start a business in the country with the status. 
Visa-free travel across the EU
The Italian dual citizenship empowers you to travel visa-free to any of the 28 EU countries. The majority of EU countries became members of the Schengen Agreement in 2008. The agreement permits free travel and other benefits for their citizens. A dual passport enables you to steer clear of restrictions while traveling to the member states, so you can do it stress-free. 
You can live and work in these countries as long as you want to, without worrying about the visa, paperwork, and other formalities. You will not even have to apply for a Work Visa, which makes it a lot easier to explore global career opportunities in a country of your choice. Another advantage you get as an EU citizen is that these countries prioritize the EU citizens before non-citizens for professional and educational opportunities.
Purchasing real estate
If you want to settle down and spend a lifetime in Italy, you will want to buy property here. Having a dual passport gives you an advantage with real estate transactions as well. Buying property as a citizen is a lot easier than doing it just as a resident. You can expect fewer formalities and transactions will be less expensive, which means it is easier to buy a place for residence or business in the country if you have an Italian passport. 
As a non-citizen, you will have to go through extra processes and hurdles with real estate deals, depending on their country of origin. The deal may also require extra documentation, making it more expensive and time-consuming. Moreover, Italian citizens residing abroad get tax discounts when they buy their first home in Italy. There are plenty of good reasons to apply for dual citizenship to Italy if you want to make it your home for the long haul.
Easy process with multiple options 
Italian dual citizenship offers the advantage of an easy process with multiple options. It makes sense to access expert guidance and get started with the one that works for you. There are alternatives like citizenship by descent, marriage, naturalization, and investment. To know the one that is just right, you can contact Bersani Law Firm&Partner for assistance on Italian Citizenship and further guidance. The experts here have experience with each alternative and help you with the apt one.
Italian citizenship by descent is the ideal option if you have a bloodline in the country. It is the easiest and fastest of all options, so you must prefer it if you are eligible and can validate your ancestry. The process requires you to gather relevant documents from your ancestor's hometown in Italy and apply for citizenship. It can take a few years, but an expert can help you expedite the process with the right guidance. You can seek other alternatives if you qualify with conditions such as marrying an Italian citizen, residing in the country for ten years, or making a massive investment in the country.
Reconnecting with your roots
If you have ancestral roots in Italy, there couldn't be a better way to reconnect with them than applying for a second passport here. As explained before, the process for Italian citizenship by descent is relatively fast and simple. You need not worry much about approval as long as you have the right guidance and valid documents. There are good chances to return to the country of your parents, grandparents, or great-grandparents and rejuvenate your ties here. 
You can live here and relish the incredible culture and heritage of the country you may have always heard about from your parents and grandparents. You may even reconnect with relatives who still live here and be one big family where everyone knows others and bonds with them. Your children will also get a chance to grow up here and relish the culture they really belong to.
Affordable and high-quality education
Italy is well-known for its high-quality education system, which is very affordable as well. Being a citizen enables you and your children to access quality education without spending a fortune. You have to pay EU tuition rates, which are easy on the wallet as compared to the US universities. Moreover, many European countries offer free education to nationals and students of the EU. So you can even complete your education without spending a lot. 
Since Italy is an EU member, a second passport will let you access a range of educational programs available in the universities across the EU countries. Apart from educational programs, you can also be a part of cultural exchanges under student schemes such as Erasmus.
Better and cost-effective healthcare
Healthcare in the US is extremely expensive, and people struggle to get insurance coverage. A dual passport for Italy provides access to cost-effective healthcare as it entitles you to apply for Tessera Sanitaria. Moreover, the country is known for having one of the best healthcare systems in the world. It is one reason that makes it worthwhile to apply for Italian citizenship benefits. 
Apart from getting the advantage of Italian healthcare, you can get a European Health Insurance Card for free. It enables you to access healthcare services whenever you need them. Even if you are staying in another country, you can avail of healthcare services at the same costs as insured for that country.
Voting rights
Voting is a key right that a country bestows on its citizens. As a dual citizen, you have the right to vote in the Italian elections as a resident or even if you reside abroad currently. You may be entitled to voting in local, national, and EU elections, depending on your current residence. 
Additionally, you can even be a part of the country's civic and political system if you want to. Like any other citizen of the country, you can hold an important public office or join a political party here. The rights bestowed on dual citizens are the same as on any other citizen. It means that you can build a political career in the country.   
Protection benefits
A second passport makes you feel much more secure as you travel overseas. You can seek help from the consulates of both countries if you need to. It means that you can travel to areas where US citizens are not welcome, but Italians are, and you need not worry about security when you are there. 
Traveling with EU citizenship in any country in the EU region guarantees you protection under The European Convention on Human Rights. As long as you are within the borders, you will be protected under the laws and guidelines of the convention. Your privacy rights will also be protected under the General Data Protection Regulation (GDPR) as an EU citizen.
If you are seriously considering dual citizenship, Italy is a destination you must have on top of your mind. It opens better opportunities for you, your family, and the generations to come. Since you get a passport that serves as a gateway to the EU, you can get benefits related to the best education, career, healthcare, and lifestyle in this part of the world. The best way to start with the process is by consulting a seasoned expert who has complete knowledge about the Italian immigration process. The right guidance sets you on track and ensures that the process is completed at the earliest.

HedgeThink.com is the fund industry's leading news, research and analysis source for individual and institutional accredited investors and professionals