During the first half of 2014, the main fund at activist investor William Ackman's Pershing Square fund management firm surged 25%, marking him out as a front-runner for the best-performing hedge fund manager of the year.
During June alone, the main fund at Pershing Square Capital Management tose by 2.4%, which brought the total gains for the year up to 25%. This marked a remarkable turnaround from the previous year, when massive losses on JC Penney and Herbalife took a substantial bite out of profits. To put this year's outperformance in context, the fund was up by a mere 6% over the first half of 2013.
These remarkable returns have been largely a result of big gains from some of the top holdings in Pershing Square's portfolio, including Burger King Worldwide, Canadian Pacific, and Air Products & Chemicals.
Rapid growth
Pershing Square now has $14.7 billion in assets under management (AUM), an increase of $3.5 billion on the figure for the same time last year. As well as investing on behalf of high-net-worth individuals, he also manages money for several institutional investors including pension funds such as New Jersey's state retirement fund and the Arkansas Teacher Retirement System.
Currently, Ackman is in an activist fight to convince Allergan, the pharmaceutical company in which he has the largest overall stake (albeit not a majority stake) to sell out to rival pharma concern Valeant Pharmaceuticals, and has spent much of June working on negotiating a potential deal.
This battle has to a large extent drawn attention away from Ackman's high-profile short trade on Herbalife shares. Shares in the health supplement maker rose in value over the course of June, although over a six-month period they are down.
Although the majority of hedge fund managers are still in the process of compiling their performance data for the half-year, the high performance of Ackman's fund – especially in light of disappointing results the previous year – encouraged a certain swiftness in letting investors in the fund know just how strongly the fund had bounced back.
Given that the results of hedge funds – particularly mid-year ones, which managers are not obliged to disclose publicly – are often kept as quiet as possible, any information about how the top hedge fund managers are doing can be seen as an indication of how the industry as a whole is faring. According to Hedge Fund Research, the average hedge fund gained 1.77 percent in the first half of 2014.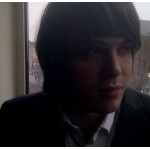 I am a writer based in London, specialising in finance, trading, investment, and forex. Aside from the articles and content I write for IntelligentHQ, I also write for euroinvestor.com, and I have also written educational trading and investment guides for various websites including tradingquarter.com. Before specialising in finance, I worked as a writer for various digital marketing firms, specialising in online SEO-friendly content. I grew up in Aberdeen, Scotland, and I have an MA in English Literature from the University of Glasgow and I am a lead musician in a band. You can find me on twitter @pmilne100.