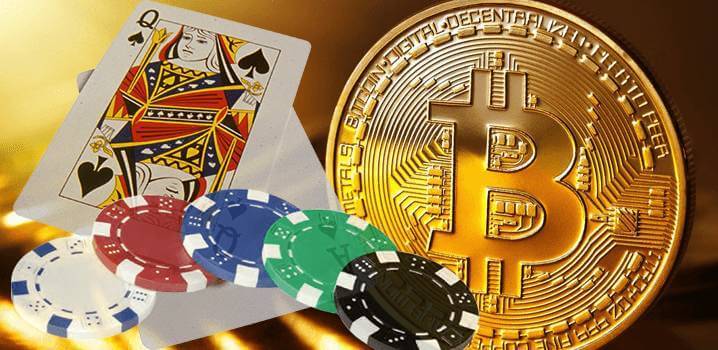 Gambling tokens have experienced a surge of interest recently by crypto investors, which has led to a question that asks just why these types of coins have become of significant interest?
The level of adoption in regard to gaming altcoins, stablecoins, and meme coins continues to increase in a rather steady fashion, with a huge amount of movement in the purchasing of these digital assets to have been experienced.
Indeed, there are perhaps a couple of different reasons that may help to answer why so many crypto investors have become interested in gambling tokens, with factors such as the recent pullback the crypto market has recently experienced, as well as the continuing change that the iGaming industry continues to go through.
Casinos continue to evolve which has led to crypto investors to take a new approach
Due to the favorable benefits that gambling with crypto and gambling tokens can provide, there has been an increase in available platforms that provide some of the best crypto slots possible to play where punters are able to enjoy some of the best gameplay experiences possible.
Bitcoin and Ethereum had once been the main choice of crypto for many, although perhaps due to the level of volatility and the main spread adoption levels across the globe that has seen the price of each digital asset increase, many have looked at alternative coins especially as online platforms have expanded the payment methods that they accept.
Tokens including Ether (ETH), Litecoin (LTC), and Ripple's XRP have become extremely popular with the online gambling community, as each of them continues to provide a number of benefits that can be enjoyed that are similar to the mainstream tokens, whilst also providing a number of additional advantages. These range from cheaper and faster transactions to the availability and scalability that each of them has compared to other alternatives that are currently on the market.
With a larger variety of virtual currency now being available, it would seem that crypto investors are now being forced to take notice of these gambling tokens and try to capitalize on the potential growth that they could possibly have in the future.
Could the rise of altcoins be due to potential Bitcoin drawbacks?
There is evidence to suggest the rise of altcoins, stablecoins and meme coins due to the issue of Bitcoin being far from egalitarian as it was desired to be when it was initially created and launched.
The entire point for its release was for it to provide people an alternative to fiat currency, however a study conducted by the National Bureau of Economic Research showed that 27% of the total Bitcoin supply had been held by just 0.01% of the currency's users. It has been claimed that crypto whales have been able to amass an estimated 10,000 BTC accounts that own five million of the total 19 million tokens that are available; a figure that was once thought to be worth around $232 billion.
These figures may have forced crypto investors to take a look elsewhere as the market is perhaps a little restrictive and does not allow them to reach a larger audience, unlike gambling tokens and the increased surge in growth that they have been able to experience.
Which gambling coins are amongst the favorites for investors at the moment?
Indeed, when taking a look at recent data, it would appear that gaming and social altcoins are amongst the most popular types of virtual currency for investors at the moment, with a report recently finding that the top 1,000 Ethereum whales had been investing millions in tokens.
Whilst Ethereum had remained at the top, it was followed by stablecoin USD Coin, as well as Chiliz, Tether, and Polygon in the top five, which were then followed by coins such as Axie Infinity, Decentraland, Synthetix, yearn.finance, and The Sandbox to complete the list.
Of those mentioned, Chiliz, Decentraland, and The Sandbox had experienced rather large surges in regard to the amount of investment that they had received towards the end of 2021, whilst Gala has also seen a rather steady increase, too.
To conclude, there are a couple of strong reasons that would help to answer why crypto investors appear to have taken a bigger interest in gambling tokens more recently. Indeed, the popularity that the digital assets have managed to achieve within the gambling community makes them potentially lucrative as an investment, whilst the pullbacks that have been experienced by Bitcoin may have also forced their hands.

HedgeThink.com is the fund industry's leading news, research and analysis source for individual and institutional accredited investors and professionals