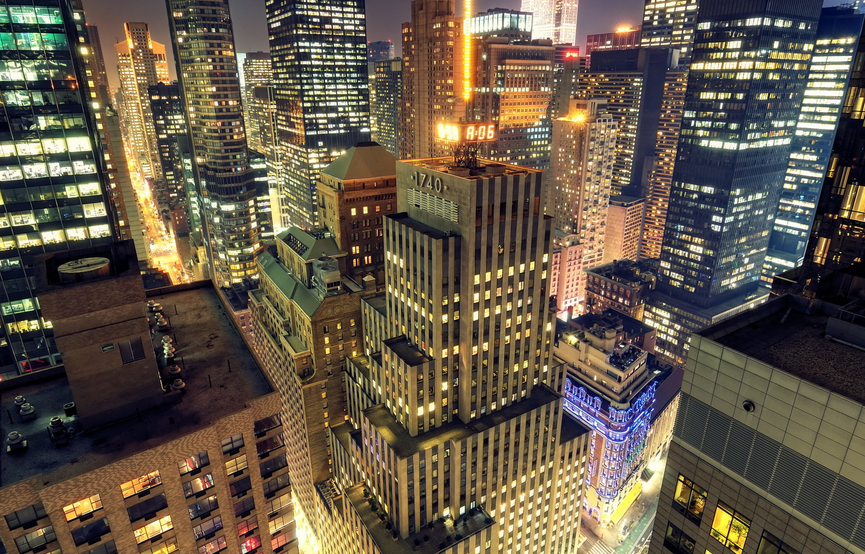 So, what really is a '$1bn Club' in the $3 trillion hedge fund industry (HFI)? Investors and Hedge Fund Managers worldwide are watching with interest the characteristics and strategies of '$1bn Club' which is growing fast and influencing the HFI big way. $1bn Club of the Hedge Fund Managers' consists of big Managers with at least one billion dollar assets under management. In the same way, the Hedge Fund Investors' $1bn Club has investors with big pockets who have invested at least one billion dollar in hedge funds.
Source: Hedge Fund spotlight, May 2015
$1bn Club plays a significant role in shaping the HFI's future in coming years. According to recent Press Release b Preqin, $1bn Club brings one-fourth of total capital invested in the hedge fund industry. Let us have a closer look on them.
Composition of the Club:  The $1bn Investors' Club has 227 members, the investors that have $1bn or more in assets invested in hedge funds. The club members have collectively invested $735bn in hedge funds, about one-fourth of the total capital invested in the hedge fund industry. Their invested increased by 13% in the previous 12 months. Most of this club members are from North America and Europe. They constitute 82% of total members; 61% are from North America and 21% Europe. This is consistent with the prevailing trend of geographical concentration of the entire Alternative Investment Industry.
Source: Hedge Fund spotlight, May 2015
Pension Funds continue to invest more in Hedge Funds: Last year, the California Public Employees' Retirement System (CalPERS), the largest public pension fund in the U.S., decided to exit from hedge funds because of high fees and poor performance. It was apprehended it might have contagious impact on other public funds. But the trend of greater investment inflows indicates exit of CalPERS did not have adverse impact on other pension and institutional funds. The large institutional investors' investment in hedge funds increased by 10 per cent over the previous 12 months. Public pension funds and Private Pension funds account for 40% of capital invested in hedge funds by the Club. Sovereign wealth funds contributed 16% of the total capital invested by the Club.
Investing strategies of the Club: On an average, the investors allocate one-sixth of their total investments in hedge funds. They prefer diversification and carry an average number of 30 hedge funds in their portfolio. They look for Hedge Fund Managers with around three years of good track record. Macro funds are the preferred strategy, followed by long/short equity strategy. One out of every two club members invest in Macro strategy fund.
Source: The $1bn Club, Largest investors in Hedge Funds, Preqin
$1bn Hedge Fund Managers' Club controls over 90% of total hedge fund assets
Size of the Club:Today, out of over 5000 fund managers managing about 10000 funds, only 570 hedge fund managers are in the $1bn club. Each of them has at least $1bn assets under their management. It is pertinent to note out of the total $3.16tn assets under management of the hedge fund industry, the $1bn club controls $2.78tn. In other words, 10% of managers control over 90% of total investment in the HFI. The large funds with their long track record are able to attract investors more.
New York is the $1bn Club Headquarters: Out of 570 hedge fund $1bn club members, around 200 managers are located in New York. The $1bn Club remains overwhelmingly concentrated in North America. Two out of every three members are located in North America; 380 fund managers are managing $2.1tn. And outside the U.S., London is the main hedge fund hub with 80 managers. The members of club are spread over 31 countries globally with Sao Paulo as the South American hub and Hong Kong and Singapore as hub for Asia. This increase in the number of countries to 31 from 25 last year shows a healthy trend of growing geographical dispersion of some of the largest fund managers worldwide.
Strategies of club managers: Long/ short funds are the most prominent among the club members, though this strategy has seen limited growth. Macro and Multi-Strategy are also preferred by the club members, as they have grown faster. The club managers follow either of two approaches – specialization in one core strategy or diversification across several different strategies.
To conclude, the '$1bn Clubs', the two groups of the world's largest hedge fund managers and investors, have special traits, characteristics and investment strategies which distinguish them from others. Their significance and influence are growing. The $1bn Clubs would virtually guide the direction of the hedge fund industry.
Kanchan Kumar is an experienced finance professional and has worked as an Executive Director and Advisor with the MNCs. He is a former banker with two decades of working experience with a Financial Institution. He is a rank holder in MBA (Finance) and Gold Medallist in MS (Statistics). He has passion for research and has also taught at a University. He writes on Global Economy, Finance and Market.