Hapag-Lloyd makes over £1 million per employee.
Shell is in second with £365,041 per employee.
Other energy giants, BP and ENI come in third and fourth.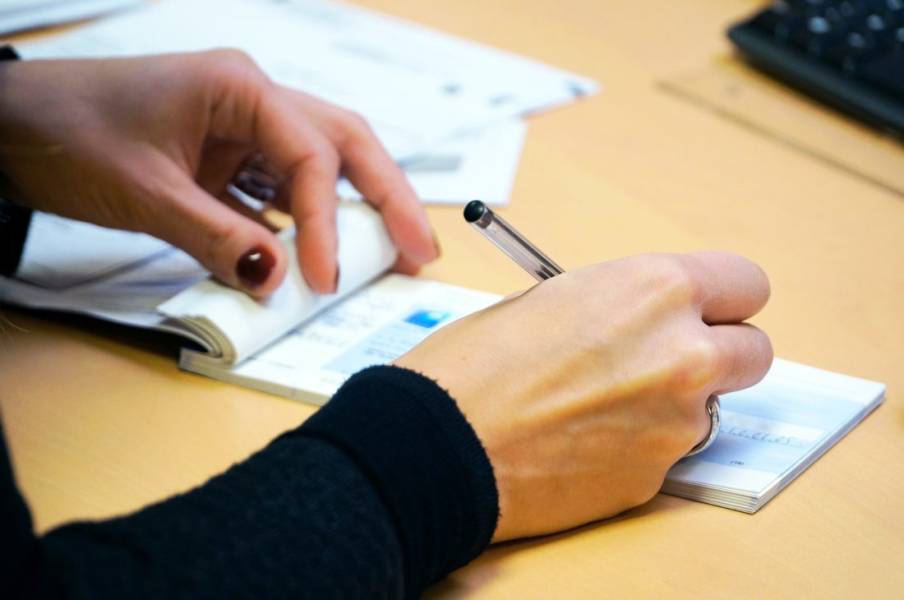 A recent study conducted in partnership with the global fintech group Plus500 has shed light on a unique perspective that can help identify investment prospects—the profitability of companies per employee. By analyzing the top 100 companies in Europe by market capitalization, this research unveils which companies are making the most profit per staff member, potentially offering a path to promising investments.
Hapag-Lloyd Takes the Lead
Topping the list of Europe's most profitable companies per employee is Hapag-Lloyd, a renowned German international shipping and container transportation company. In 2022, Hapag-Lloyd recorded astonishing profits of over £14 billion, marking a substantial increase of nearly £6 billion compared to the previous year. What sets Hapag-Lloyd apart is its exceptional profitability, earning an astounding £1,058,898 per employee. This figure almost triples the profit per employee of the second-ranking company on the list, making it a remarkable standout in Europe's corporate landscape.
Energy Giants: Shell and BP
Securing the second spot on this prestigious list is Shell plc, a British multinational oil and gas powerhouse. Shell's performance in 2022 was nothing short of impressive, as the company's profits doubled, reaching £31 billion. With over 86,000 employees worldwide, Shell generates an impressive £365,041 in profit per employee, underlining its robust financial position.
Not far behind is BP, another British multinational oil and gas corporation, which claims the third position on the list. BP's 2022 profits mirrored Shell's, doubling from the previous year and reaching £22 billion. With a slightly smaller global workforce of 67,000 employees, BP's profit per employee stands at £325,081.
ENI and Rio Tinto amongst top five
In fourth place is ENI, a multinational energy corporation originating from Italy and one of the seven 'supermajor' oil companies. ENI achieved a profit of £10 billion in 2022, boasting around 32,000 employees globally. This translates to a profit of £324,293 per employee, making it another compelling contender for investors.
Rounding out the top five is Rio Tinto Group, an Anglo-Australian metals and mining corporation. Despite experiencing a dip in profits from approximately £22 billion in 2021 to around £16 billion in 2022, Rio Tinto maintains a robust profit per employee figure of £299,581. With 53,000 employees, the company's performance underscores its resilience and profitability.
Other top players in the list
Maersk, a Danish shipping and logistics giant with a workforce exceeding 100,000 people, stood at the sixth position. Despite its vast operations, Maersk reported profits of £24 billion in 2022, translating to a notable profit per employee of £233,163.
Ferrari, renowned for its luxury sports and supercar manufacturing, secured the seventh spot on the list. Surprisingly, almost half of Ferrari's revenue is generated from merchandise rather than cars. Despite earning £1 billion in profits in 2022 and employing just over 4,500 people, Ferrari achieved an impressive profit per employee of £227,364. These figures highlight the efficiency and profitability of these companies despite their differing industries and workforce sizes.
Ørsted, a Danish renewable energy company dedicated to combating climate change, also stood out with a small workforce of 8,000 employees and profits of £1.7 billion in 2022, translating to a profit per employee of £216,150. Meanwhile, Hermes, the French luxury design house, demonstrated the profitability of its diverse product lines, making £3.8 billion in profit with approximately 19,000 employees, resulting in a profit per employee of £197,722. Lastly, British American Tobacco, a British multinational specializing in tobacco and nicotine products, reported profits of around £8.2 billion in 2022, achieving a profit per employee of £162,120 with its 51,000-strong workforce.
Investment Opportunity in Europe's Elite
For investors seeking opportunities within Europe's corporate landscape, this research provides invaluable insights. These highly profitable companies showcase financial strength, and their profit per employee metrics serve as an indicator of operational efficiency and resource utilization. While profitability is a key factor, it's essential to conduct thorough due diligence before making investment decisions, considering various aspects such as industry trends, market conditions, and company strategies.
The spokesperson from Plus500 commented on the significance of assessing profitability per employee metrics in investment decisions. They emphasized that while many companies now generate substantial revenue, having fewer employees doesn't necessarily equate to higher profitability per employee. In some cases, companies with more high-quality employees can lead to increased output, better customer retention, and ultimately, enhanced profitability.
A spokesperson from Plus500 commented:
"Europe boasts some of the biggest and most innovative companies across the globe, companies that have grown exponentially as part of the development of a thriving and diverse economy. Many companies now generate significant revenue. However, having fewer employees doesn't always equate to more revenue and profit per employee. Undertaking research into profitability per employee metrics is important to consider before taking a position in or trading the stock of these listed European giants. After all, more high-quality employees can often lead to higher output and in turn more customers, better customer retention, enhanced profitability and superior returns."

HedgeThink.com is the fund industry's leading news, research and analysis source for individual and institutional accredited investors and professionals