In the ever-expanding healthcare industry, one profession stands tall as a pillar of care, compassion, and expertise, i.e., profession of nursing. The recent global pandemic, with its unprecedented challenges, showcased the immeasurable value of nurses as they tirelessly battled on the front lines. Through their dedication and unwavering commitment, nurses have repeatedly proven themselves to be the beating heart that sustains the well-being of patients worldwide.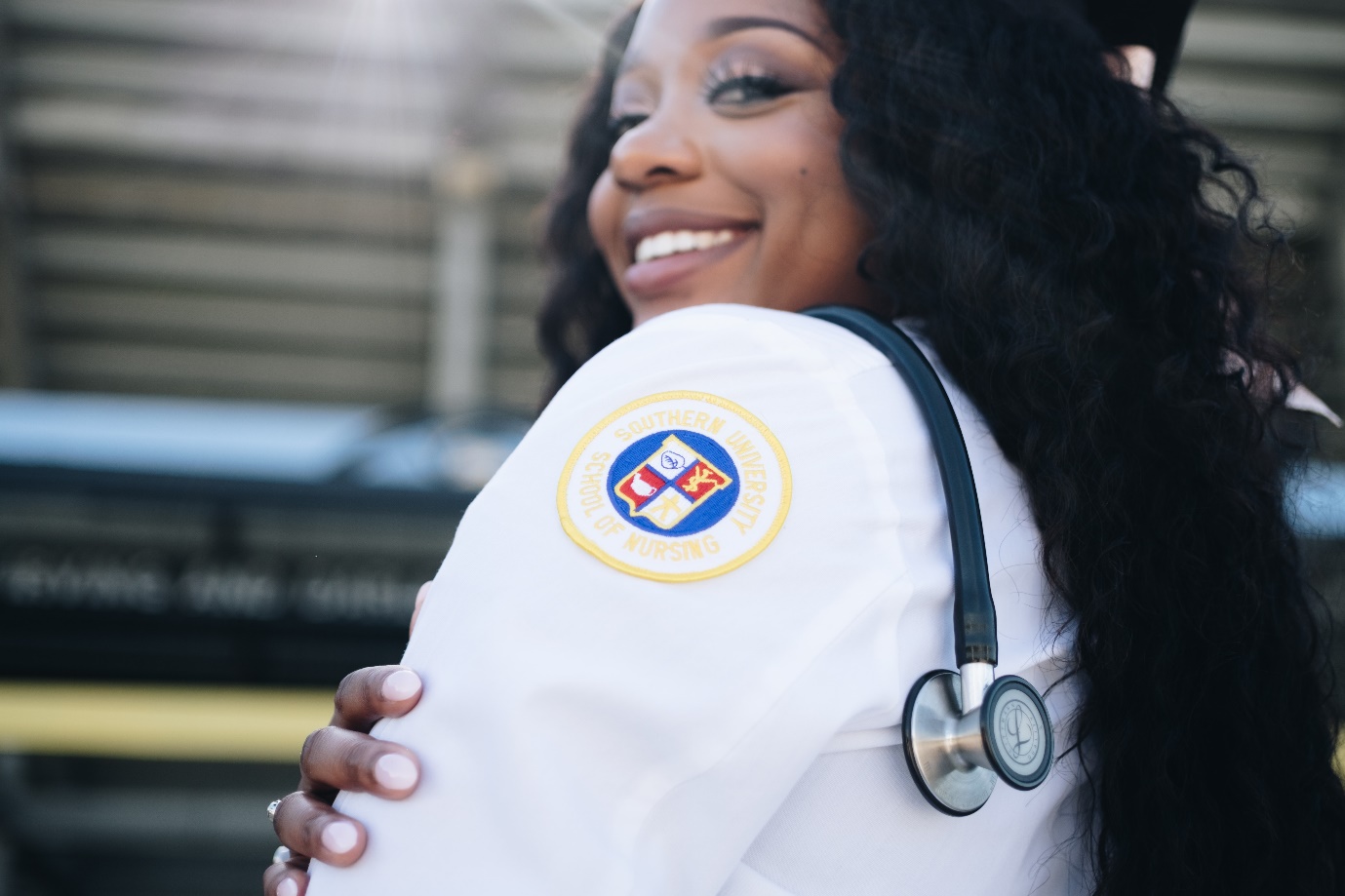 A career in nursing is rewarding, as it allows individuals to make a profound difference in the lives of others. However, to discover the true potential of their profession and attain greater rewards, nurses need to specialize in their area of interest. Specializations allow nurses to advance their careers, explore new horizons in their work, and reap lucrative benefits.
Fortunately, there are many specialization options in nursing, each promising perpetual growth and various benefits. Continue reading to explore some prominent specialty career choices for nurses that help them delve deeper into their passion and uncover new layers of their professional capabilities.
1.    Family Nurse Practitioner (FNP)
If you yearn to provide holistic care to families and individuals of all age groups, a career as a family nurse practitioner awaits you! The specialty of Family Nurse Practitioners (FNPs) embodies a world of remarkable versatility, empowering individuals to extend their expertise across the entire spectrum of life.
Qualifications and Skills
FNPs are advanced practice registered nurses (APRNs) who undergo a 12 month FNP program online or on campus. This specialized training course allows them to gain comprehensive knowledge and hone skills in the following domains:
Providing comprehensive care to individuals.
In-depth physical examination and health assessment.
Diagnosing and managing diseases, including acute and chronic illnesses.
Medication prescription and developing treatment plans.
Counseling to families and patients.
Heath education.
Collaboration with other members of the healthcare team.
Demonstrating effective communication and interpersonal skills, including empathy, compassion, and advocating for patients' rights.
Facilitating appropriate healthcare referrals.
Professional Settings
FNPs can work in various settings, including:
Hospitals
Clinics
Private or group practices
Community health centers
Occupational health clinics
Academic institutions
How to Become an FNP
Become a registered nurse. Before you apply for a 12-month FNP program online, you must have a registered nurse (RN) license.
Practice nursing for one to two years.
Apply for an accredited FNP program.
Complete a standard 500 hours of clinical and supervised patient care.
Apply for ANCC or AANP certification exam.
You may have to apply for state certification in FNP, depending on the state you're residing in.
Be sure to renew your certification every five years.
2.    Neonatal Nurse Practitioner (NNP)
Neonatal nurse practitioner (NNP) belongs to the extraordinary group of professionals who embody the epitome of compassionate care. They demonstrate their unwavering dedication and commitment to providing specialized care to preterm and full-term newborn infants, particularly those born prematurely or critically ill and requiring intensive medical care. NNPs are part of a greater neonatal healthcare team and work alongside neonatologists, nurses, and other healthcare professionals to ensure superior quality of care to infants and foster the development of these precious lives.
Qualifications and Skills
Like other specialized nurses, NNPS are advanced practice registered nurses with specialty training in the following domains:
In-depth understanding of neonatal physiology and adverse conditions.
Specialized training for advanced interventions in neonatal ICUs (NICU), including using ventilators, administering medications, and performing life-saving procedures urgently.
Comprehensive physical assessments of newborns, including frequent monitoring of vital signs, growth, and development.
Assessment for any health complications or abnormalities in newborns.
Developing treatment plans.
Expertise in neonatal intensive care.
Expertise in family-centered care and providing health education to parents.
Evidence-based practice and active participation in research and quality improvement practices.
Professional Settings
Neonatal Nurse Practitioners (NNPs) can work in various healthcare settings, including:
Neonatal Intensive Care Units (NICUs)
Children's hospitals with neonatal care units
Outpatient clinics
Specialty clinics
Academic institutions
How to Become a Neonatal Nurse Practitioner
Get your license as a registered nurse (RN).
Work as RN for 1-2 years.
Enroll in an accredited NNP program.
Take the NNP exam organized by the National Certification Corporation (NCC) and earn your certificate.
Apply for state certification if necessary.
Renew certification every three years.
3.    Cardiac Nurse Practitioner (CNP)
A cardiac nurse practitioner, also known as a cardiology nurse practitioner, is a beacon of hope and healing for those battling cardiovascular diseases. Having a wealth of experience and knowledge, a cardiac nurse practitioner provides holistic cardiovascular care to patients. They work closely with cardiologists to improve a patient's cardiac health, prevent life-threatening conditions, and provide extensive care in critical situations.
Qualifications and Skills
Cardiac practitioner nurses typically follow the same educational path, but they also get specialized training in the following areas:
Comprehensive understanding of the human heart, anatomy, and various cardiovascular conditions.
Expertise in advanced cardiac assessment, including physical examinations, diagnostic tests, and cardiac imaging.
In-depth knowledge of diagnostics and treatment, including medication prescription, developing treatment plans, and performing procedures like ECG, exercise stress test, echocardiogram, nuclear cardiac stress test, coronary angiogram, MRI, and coronary computer tomography angiogram (CCTA).
Educating patients, suggesting changes in lifestyle, diet plans, exercise routines, stress reduction techniques, and managing cardiac risk factors.
Extensive knowledge of cardiac medications and how to monitor medication regimens.
Providing comprehensive patient care, assessing cardiac function, and adjusting treatment plans if necessary.
Follow-up care.
Professional Settings
Here are some healthcare settings where cardiac nurse practitioners can work:
Hospitals and clinics
Cardiology clinics and practices
Cardiac care units (CCUs)
Cardiac surgery units (CSUs)
Cardiac rehabilitation departments
Specialized cardiac centers
Academic institutions
How to Become a Cardiac Practitioner Nurse
Obtain your registered nurse (RN) license and practice nursing for one or two years.
Apply for a CNP program accredited by ACEN or CCNE.
Complete a prerequisite of 2000 hours of clinical practice in cardiovascular nursing and 30-credit hour education spanning over three years.
Apply for state certification, if necessary.
Renew your board and state certifications every five years.
Pass CNP exam and obtain certification.
Wrapping Up
Nursing encompasses many extraordinary specialty career choices that empower nurses to embrace their passions, gain in-depth knowledge in specialized fields, and advance their careers. As discussed above, you will find endless opportunities for growth, learning, and innovation within the specialized areas. However, before you choose your desired specialty, ensure you fulfill the education and experience requirements and understand the unique demands of this challenging field.