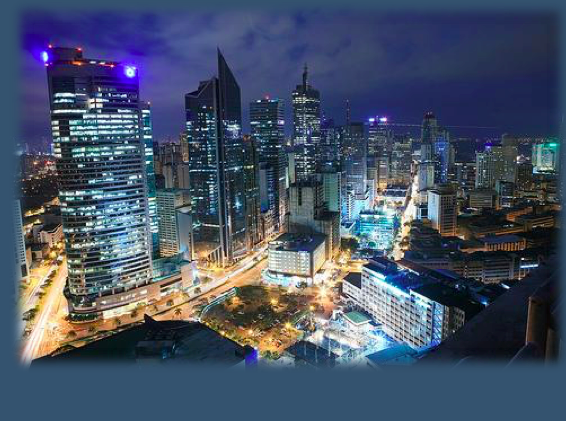 Looking to see where other investors are putting their money? In a hedge fund world stuffed full of so many options,it can be comforting to know what kind of strategies everyone else is looking at to safeguard their capital. Here's a look at the twelve absolute largest hedge funds on Earth and what they've done to attract all of that money.
Bellow we find the list of the Top 12 Largest Hedge Funds. This is a list elaborated on a study and research based on the information in this article is based on a 2014 survey of hedge fund assets by Institutional Investors Alpha.
1 Bridgewater Associates
Ray Dalio's fund still holds the top spot, and with good reason. The financial maven is one of the most successful investors of all time and his hedge fund has been consistently successful since its inception in 1990. In the middle of 2014 the firm had total assets under management of $87.1 billion, far ahead of competitors.
2 JP Morgan Asset management
The hedge fund arm of one of the world's most important banks, JPMorgan Asset Management was in charge of $59 billion in assets in 2014. The fund, which is based in New York City, operates offices across the world and offers investors a variety of strategies in order to balance their portfolios and get the best possible returns.
3 Brevan Howard Asset Management
The biggest London based manager on the list, Brevan Howard Asset Management is in charge of $40 billion of client assets. The fund is the world's biggest concentration of money in macro-strategy, and managed a compounded 12% gain from inception to 2013.
4 Och-Ziff Capital Management
With $36.1 billion in assets, Och Ziff Capital Management is a fund that deals in a wide range of asset classes and strategies, offering a large number of options to its clients. Since its creation in 1994, the firm has gone from strength to strength, though it went public just before the financial crisis, possibly the single worst time in history for a fund manager to have an IPO.
5 Blue Crest Capital Management
The second biggest London firm, Blue Crest Capital Management has its hands of $32.6 billion in assets, despite being founded just at the turn of the current century. The firm's investing sensibilities have caused it to seek expansion in recent years, with an expansion into equities coming at the end of 2013.
6 BlackRock
The world's biggest asset manager by total AUM, BlackRock has little need of introduction to those interested in the space. Few are aware, however, that the company manages such a huge amount of hedge funds, with $31.2 billion in total assets as of the middle of 2014. That's dwarfed, of course, by the company's $4.59 trillion in total assets under management, but it's clearly much more than a drop in the ocean of hedge funds.
7 AQR Capital Management
With assets under management of $29.9 billion this Greenwhich Connecticut based hedge fund grew rapidly in recent years to place in the top ten of all firms. The company was founded in 1998 and offers a range of strategies from the quantitative-driven to more traditional styles of hedge fund investing.
8 Lone Pine Capital
One of the successor funds to Tiger Management, Lone Pine Capital is in charge of $29 billion in assets and has managed to grow enthusiastically since it was launched in 1997. The company concentrates on the equity markets and brings a good deal of traditional value-seeking to its role in tech market investments.
9 Man Group
Traditionally called the oldest hedge fund in the world, the Man Group was founded in the heady days of the eighteenth century and has managed unbroken success in its investments ever since. With $28.3 billion of its investments in hedge funds, the company still controls a huge chunk of the market and has operated as an unassailable talent incubator for the UK finance industry.
10 Viking Global Investors
With $27.1 billion in assets in the middle of 2014, Viking Global just makes it inside the top ten biggest hedge funds in the world. The company is, like Lone Pine Capital, one of the successors to Tiger Management and Ole Andreas Halvorsen, the company's Norwegian-born leader, was a protégé of Julian Robertson who ran that company.
11 Baupost Group
Seth Klarman founded the Baupost group in 1982, and his philosophy has always been the same: know the risks you're dealing with and invest with them in mind. His hedge fund controls $26.8 billion in assets, and is one of the most successful hedge funds of all time if gains since inception are accounted for.
12 Adage Capital Management
An offshoot from Harvard University's endowment fund, Adage Capital Management is in charge of around $25 billion in assets, coming close to the amount controlled by the University itself. The company is best known for a 2014 bet that made it $1 billion in a single day after a successful trial of a new bio-tech drug.
The information in this article is based on a 2014 survey of hedge fund assets by Institutional Investors Alpha.
Paul Shea is an experienced money, trading and investing writer who cut his teeth writing stock, investment and industry analysis and covering macroeconomics. Paul Shea work has been linked and quoted by MSNBC, BusinessWeek, Barrons, Zerohedge and The Blaze, and his work appears regularly on Google News and Google Finance, as well as other prominent news aggregators. He's also written about the tech industry for the likes of Valuewalk and The Street. Paul is a senior contributor writer for TradersDNA and HedgeThink.