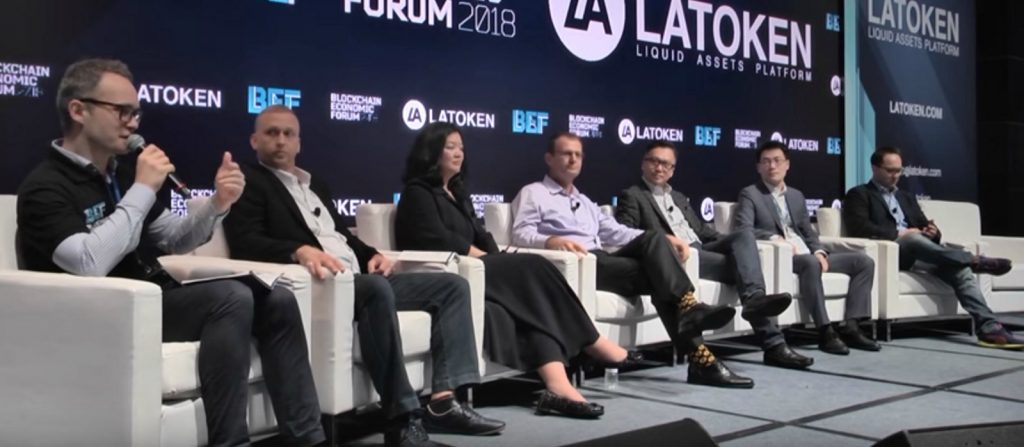 Blockchain can be considered the most disruptive technology since the invention of the internet. LATOKEN, a crypto exchange and multi-asset tokenization platform, is proud to announce its third event dedicated to bridging blockchain with the global economy: Blockchain Economic Forum (BEF).
BEF Singapore and New York attracted over 1,600 investors, entrepreneurs, politicians, decision-makers, and opinion leaders, such as Vicente Fox (former president of Mexico),  Reese Jones (Singularity University), Jean Claude Donato (Nikaia Ventures), Miko Matsumura (Evercoin), Peter Bergstrom (BitBlock Ventures), Daniel Heller (ex-IMF), Hanna Halaburda (Bank of Canada, NYU), Toni Lane Casserly (Cointelegraph), and Nicholas Merten (DataDash, 285k+ YouTube subscribers). Building on the success of  these events, LATOKEN is delighted to host BEF in San Francisco on June 16-19, 2018.
BEF SF is a four-day event that is expected to be attended by over 2,000 participants, including many leaders from the world of technology, business, media and politics. The forum will host over 40 inspiring discussions on blockchain opportunities for strategic development of real sector companies, industry regulation, technology updates, as well as marketing and PR for blockchain and crypto startups.
"Blockchain Economic Forum is designed to empower pioneers to find ideas, investments, partners, and friends. Together we will make crypto official and widespread in order to automate capital markets, money and states. This will save billions of working hours each year. Blockchain can automate elections, courts, state finances and make them more transparent. As a result, 6 billion people will overcome corruption to catch up with the golden billion. This is how emerging economies may grow by $400 trillion. At the same time, the costs of state services in developed countries will likely be halved.", says Valentin Preobrazhenskiy, CEO of LATOKEN and Chair of BEF Organizing Committee.
Blockchain is disrupting the way companies make business. This distributed ledger technology not only provides a safe and trusted network for new digital coins, but it also can served as back-end technology for multiple industrial sectors without compromising their security and decentralization.
In recent times, and through blockchain-based platforms, many new start-ups and companies have come up with outstanding ideas to breakthrough established sectors such health or energy to make them more efficient and secured, although it is on the financial facet where blockchain is in the spotlight for millions of investors and decision-makers.

HedgeThink.com is the fund industry's leading news, research and analysis source for individual and institutional accredited investors and professionals