By Michael Lane, Vice President – Sales, Token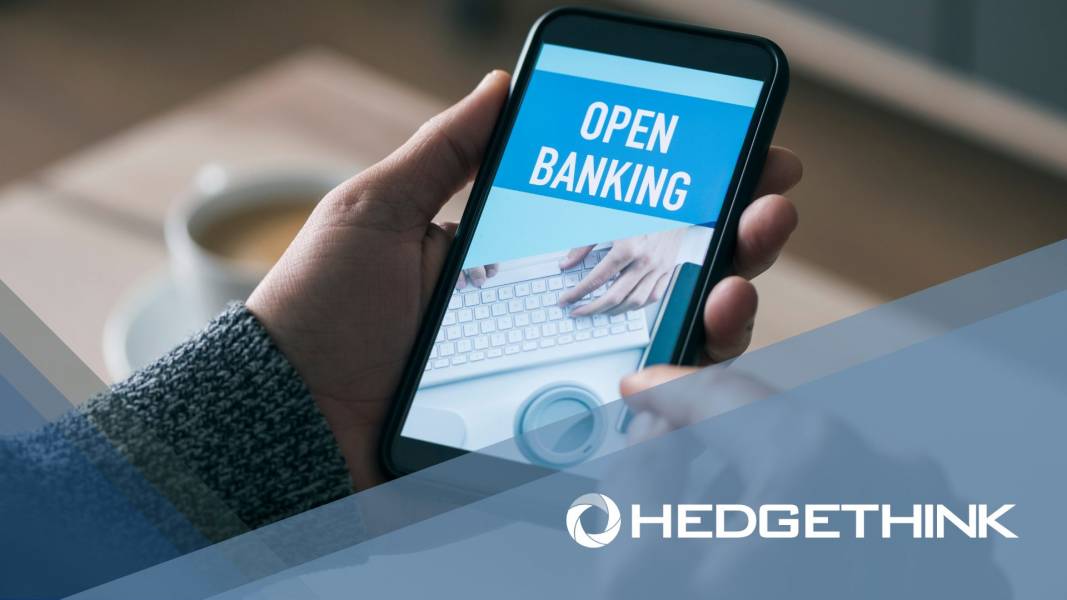 Open Banking is taking off, with payments leading the charge.
The Open Banking Implementation Entity (OBIE) recorded nearly 625,000 additional payments in January 2022 compared with December 2021. HMRC's incorporation of a 'Pay by bank' option into the self-assessment process was a significant development – a seal of approval by the tax authority that helped propel the total number of Open Banking payments to 3.86 million.
Open Banking payments are fast and secure, with no cards and no data entry. They're the future. This year, I'd like to see the industry shift from conversations about 'use cases' toward talking about Open Banking payments as simply a way to pay. Hopefully, the way to pay will start to erode the dominant market share of cards and mainstream wallets.
On the right trajectory
Having worked in the payments industry for two decades, I've seen many different payment methods rise and fall. But they generally all follow the same trajectory.
There are the early adopters, always hungry to find new ways for customers to pay. It's the iGaming, FX and – most recently – Crypto verticals. If you consider the original shape of PSD2 – single, immediate payments – it's only logical that loading a wallet or account were an obvious fit.
After a new payment method conquers these early pioneers, they migrate to traditional e-commerce. And, because refund capabilities are beginning to become available through regulation and innovation, that's where Open Banking payments are headed next.
We're seeing major payment gateways being asked by their customers for Open Banking payments. This is when we'll start to see the big boom: account-to-account (A2A) payments on hundreds of thousands of e-commerce websites across the UK and Europe.
Then what's next? Customer present, that's what!
QR codes for payments, in store payments, links generated by customer service staff and sent to the customer's mobile, and – of course – NFC (near field communication) payments.
QR codes are particularly interesting. Who would have thought this would be a likely way to pay in the UK and Europe a few years ago, but the attitude has now changed due to the pandemic. Many restaurants, for example, now prefer you to peruse a digital menu accessed via a QR code. Using WeChat and Alipay's success in China as a yardstick, there's definitely potential for merchants to use QR codes on terminals or tablets to accept Open Banking payments.
Lining up for the final strike
When it comes to e-commerce, it's the e-tailers that really have the power to propel Open Banking payments into the mainstream. There are household names like Amazon, but each country also has its stars – think Tesco, Argos and Sainsburys in the UK.
The question is: when will they adopt? First, they need to be confident in three things – stability, user experience and conversion.
In the early days of Open Banking, stability was the first pin the industry had to knock down. Thanks to advances in APIs, we're now virtually assured of the stability of Open Banking connections in the majority of Europe. When a consumer initiates a payment, it doesn't time out or break. It simply works. So we've ticked that first box.
Let's say a customer needs to be exposed to a new payment method three times before they 'switch' to it. Think of it as a 1-2-3 approach, where the third time's the charm. Of course, a large e-tailer would prefer to let customers encounter 1 and 2 with other shops. And this illustrates the importance of the entire Open Banking industry working together to drive mass adoption – getting Open Banking payments on as many checkouts as possible is crucial.
In terms of delivering the best user experience, we need to move further beyond single, immediate payments. For A2A payments to capture a portion of cards' share of checkout, they need to be moved behind 'Buy Now' buttons. As a consumer, once you've used that single-click checkout button, irrelevant of the payment mechanism behind it, you won't want to go back to a checkout experience with the merest hint of friction.
Variable Recurring Payments (VRP) capabilities can power this switch. From July 2022, the Competition and Markets Authority (CMA) will mandate sweeping services by the largest UK current account providers. But I'd like to see faster progress. We have to open up what's allowed under VRPs from its current, somewhat limited, scope.
We need all the banks to offer it. And we need all Third Party Providers (TPPs) to offer it to their payment service users. We need to work out competitive pricing and agreements on who's liable if something goes wrong. These are all things that card schemes worked out over decades, but we need to do this within the next 12-18 months.
And then last, but by no means least: conversion. It's important to all merchants, but especially to the largest e-tailers. A single fraction of a percentage of movement costs or benefits them to the tune of tens or hundreds of thousands of Pounds or Euros. Once Open Banking payments have permeated checkouts and recurring payments are in place, conversion rates will naturally rise.
The final pins are being knocked down, and the big e-tailers are starting to come to the party. Time to forget about use cases and let's just talk payments!
Hernaldo Turrillo is a writer and author specialised in innovation, AI, DLT, SMEs, trading, investing and new trends in technology and business. He has been working for ztudium group since 2017. He is the editor of openbusinesscouncil.org, tradersdna.com, hedgethink.com, and writes regularly for intelligenthq.com, socialmediacouncil.eu. Hernaldo was born in Spain and finally settled in London, United Kingdom, after a few years of personal growth. Hernaldo finished his Journalism bachelor degree in the University of Seville, Spain, and began working as reporter in the newspaper, Europa Sur, writing about Politics and Society. He also worked as community manager and marketing advisor in Los Barrios, Spain. Innovation, technology, politics and economy are his main interests, with special focus on new trends and ethical projects. He enjoys finding himself getting lost in words, explaining what he understands from the world and helping others. Besides a journalist he is also a thinker and proactive in digital transformation strategies. Knowledge and ideas have no limits.