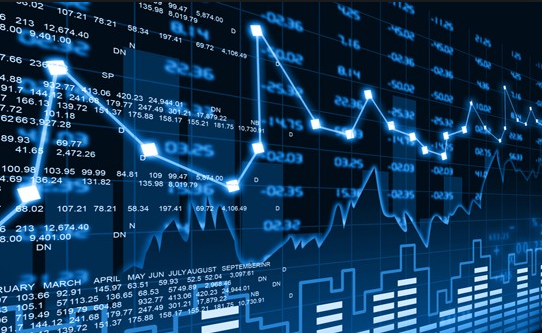 What it Takes to Thrive?  Agecroft Winner of 2017 Best Hedge Fund Marketing Firm Suggestions.
Agecroft Wins 2017 Best Hedge Fund Marketing Firm-Looking to Add New Manager
The alternative investment industry and specially the hedge fund industry is in a big crossroad. Companies need to focus to get to the top 5% of the industry where everything happens. More and more disruption is coming to the industry and as the industry goes through its growth crisis more than ever is necessary marketing and the right footprint for the companies that want to thrive and grow.
Some areas critical for the industry require the following:
strength of the organisation – due diligences exam.
have a quality of product as the industry becomes increasingly more automated and competitive;
what is the philosophy of the organisation?
manage risk control and portfolio construction.
what are you selling?
what the market wants to buy?
presentation and make sure you are what you talk?
be able to describe your investment process in a Concise way – 30 minutes.
build a reputation ir key.
consistency, highest quality in all the firm is doing.
Agecroft Partners one of the leading thought leaders adn players in the industry has won the Hedgeweek Global Awards as the Best Third Party Marketer Firm for the sixth time in seven years. "We are honored to have won this award and more importantly we are happy that the market place approves of the job we are doing." stated Agecroft's founder Don Steinbrugge.
Agecroft's 5 partners, that average over 20 years of industry experience, have helped raise tens of billions in assets over their careers and have changed the model of hedge fund third party marketing. Most third party marketing models are based on leveraging personal relationships and doing extensive entertaining. Agecroft's has been to build a global brand with a reputation as an industry thought leader, strong institutional investment knowledge and representing very high quality managers.
In addition to representing between three and six high quality hedge fund managers at a time, Agecroft adds value to the hedge fund industry by addressing issues, sharing insights learned from the thousands of investor interactions they have on a regular basis, writing proactive white papers, speaking at conferences, and contributing to media coverage of the hedge fund industry in hundreds of articles as well as regular contributors to business television.
They also put on one of the top conferences in the industry Gaining the Edge – Hedge Fund Leadership Summits (www.apgainingtheedge.com), which showcase some of the world's most influential hedge fund investors. Agecroft Partners donates all of the profits from their conferences to charities that benefit children.
Agecroft's global brand has helped the firm attract some of the highest quality hedge fund managers to represent and has also allowed them to access many institutional investors that other third party marketers have difficulty accessing.
Agecroft is highly selective of the firms it represents by utilizing an institutional quality due diligence process in manager selection. This begins by leveraging its industry-leading reputation to attract high caliber managers requiring marketing support. Agecroft's success is that it analyzes hedge funds based on its own internal selection factors that closely mirror those used by institutional investors. Unsurprisingly, manager selection is highly discerning.
"95 percent of hedge funds can be screened pretty quickly. It's the remaining 5 percent that take a lot of time to do deep due diligence," says Steinbrugge. He also mentioned that one of their managers is near capacity and will be closing soon to new investors. As a result the firm is now in the process of identifying a new hedge fund to add to its platform.
Once a new manager is added, Agecroft works to add value to its clients by focusing on the following three components:
Helping fund managers enhance their product offering
Improving the way managers articulate their differential advantages across each of the evaluation factors investors use to select hedge funds
Developing a tailored  marketing and sales strategy that leverages Agecroft's proprietary global investor database, which is one of the largest in the industry.
This process leverages the founding partner's 33 years of industry experience which include having been the head of sales for both one of the world's largest hedge fund organizations and institutional investment management firms.
Here is a link to his presentation on the:
"3 Keys to Successfully Raising Hedge Fund Assets" from last year's Gaining the Edge conference:

Agecroft Partners is a US licensed broker-dealer, registered with the Securities and Exchange Commission (SEC) and is a member of The Financial Industry Regulatory Authority (FINRA), member SIPC and a member of The National Futures Association (NFA).