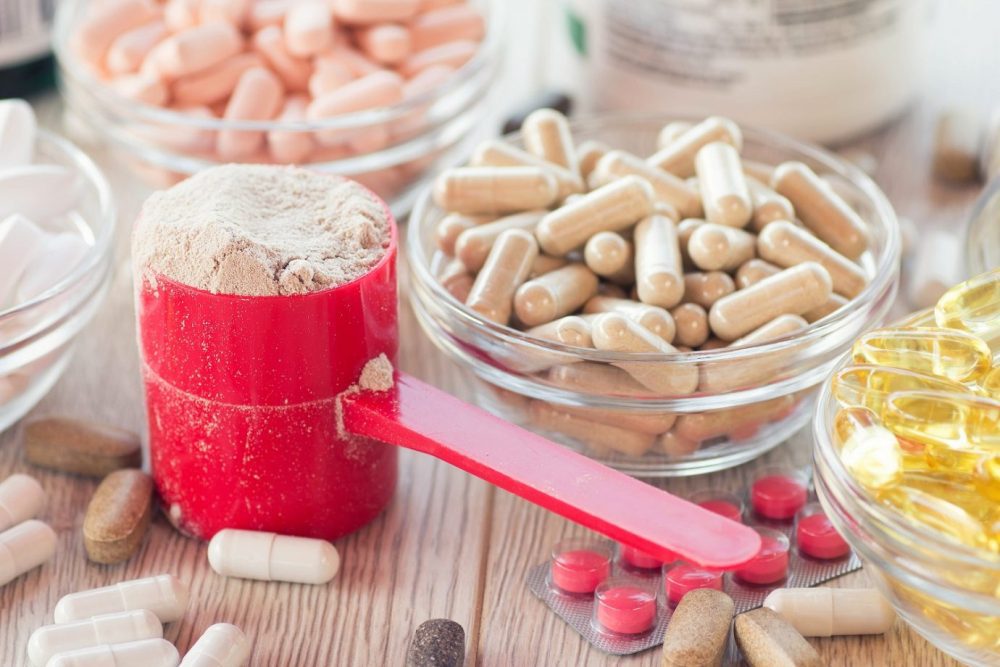 Have you ever gone to the doctor and had them tell you a certain vitamin count was low in your body? Maybe you need to get out in the sun more because you're low on Vitamin D, or maybe you need more calcium to help your bones get stronger. Maybe it's something a little rarer. Whatever you need to help keep you healthier, there are a few different ways to increase those amounts. When diet plans aren't enough, it may be time to turn to supplements. Vitamin supplements are usually pills or capsules that you take to give your body all the extra nutrients it needs. As more and more people around the world are turning to this solution, it's a great time to think about starting your own supplement brand.
Creating a winning supplement brand requires a lot of steps. Because your product is health-related, you need to guarantee you're working with the best suppliers and have a target audience in mind. You need a strong business plan when it comes to marketing for your target audience. You'll also want to broaden your knowledge base of the general packages and items like nootropic private label supplements for example that you might be selling to maximize customer satisfaction. While learning about your specific industry, you'll also be responsible for all the moving pieces and parts involved in starting a business in general. If you have the passion and the drive to help make people happier and healthier with supplements, all you need is the right tools to make your supplement business and brand a reality. Here are just a few steps to help you create that winning supplement company.
Know your "Why"
When starting any company, it's important to understand your "why." What is the reason you're passionate about this area? Who are you trying to help with your product? What exactly is your mission statement? Knowing this will add a personal touch to your supplement brand. Just wanting to make money isn't enough. Do some soul-searching to find out why you want to open this business and share that with your customers. It can help increase your brand loyalty, bring on dedicated staff, and get extra support from investors. Plus, it helps you put purpose behind all the hard work you're going to put into your company.
Find a Supplier
When you're selling supplements, there's a critical aspect of your business: your manufacturer. You need to do your research and find a vendor with the best practices that you can create a great partnership with. Your vitamins supplier determines the quality of your product and how well your company will do.
Look for flexibility and a company that will work with you to create your exact needs. Service advantages should include excellent customer service, premium quality, and reasonable price points. It can also help to go with a well-established brand that will help you emerge on the scene with a product that has already been tested and approved. Without a great relationship with a manufacturer and a wonderful product to sell, you'll have a hard time getting your company off the ground. This is why your vitamin supplier is possibly the most important aspect of your supplement brand and business.
Invest in the Right Systems
Once you've found the best supplier for you, it's time to investigate the right systems for your business. You need communication channels with key features to keep you and your team connected and on track. Help automate your systems, and use AI technology to integrate everything through the cloud. When you decide to use software for your business communication, team goal-setting, and general IT needs, you want to make sure you have a high return on investment (ROI). IT Service Management (ITSM) can help you with troubleshooting and problem management while also setting you up for success with a great information technology infrastructure library. Utilize these ITSM solutions in your business process to help remedy any issues and give the best customer service you can.
Play the Part of a Well-Respected Business Person
When you're starting a business, you need to make the best first impression you can. This starts with how you present yourself to investors, suppliers, staff, and customers. Play the part of a business person who demands respect. This can be as simple as updating your professional wardrobe. Invest in nice suits and blazers or maybe even a white cocktail dress for that networking event. Be prepared to promote yourself and your brand at events, meetings, and presentations. Taking yourself seriously and staying professional and organized will be one of the best ways to grow your business and prove you are dedicated to your craft.
Identify your Target Audience
Selling supplements can appeal to a wide variety of people. One of the first steps to starting your brand is deciding what nutritional supplements you want to sell and to who. This helps increase your visibility with your preferred audience. Selling vitamin supplements as gummies to kids, helping the elderly stay on top of their medical needs, or helping professional athletes build muscle are all different areas that may require your supplements. Who is the target audience you want to reach out to? This will help you decide how to move forward with your branding.
Research the Competition
Once you know your target market, it's time to understand who else is vying for their business. You need to analyze your competition and see how you can outshine them. Other companies in your industry will give you an idea of what customers expect. Research what a reasonable price for your product is. Know the buzz words and products people are looking for. Learn the ways other companies are marketing their products, so you can follow suit or switch it up. The more you know, the more confident you can be that your way of selling is going to be effective.
Create a Business Plan
Every business venture needs a well-thought-out plan to make sure it's on track for success. Set up all the legal needs for your business, decide how you're going to finance your startup costs, and understand the logistics of your physical products. Having a roadmap to success will help your brand be the best it can be.
Decide How You Want to Sell Your Supplements
The rise of e-commerce has expanded the ways to sell certain products. For this reason, you need to decide on the sales platform that will work best for your supplement company. You can sell on a platform like Amazon or eBay, create your own website, or set up a physical storefront. With the popularity of supplements on the rise, any choice can work with the right setup. Determine what community you'd like to reach and the easiest way to get the word out to those people specifically.
Market Your Company
Last but not least, you need to market your supplement brand. Let people know you exist and create incentives for them to chose you over another company. Tell a story with your supplements, create a trustworthy brand image, and find a way to appeal to that niche market. You need to prioritize finding a way to stand out and draw people into your business so you can keep profits coming in.
Starting a supplement business can be intimidating, but with proper research, planning, and help from experts, you can get a successful supplement store off the ground. Of course, if you're ever thinking about using supplements yourself, be sure to speak with your doctor before beginning a routine.
This is an article provided by our partners' network. It does not reflect the views or opinions of our editorial team and management.

HedgeThink.com is the fund industry's leading news, research and analysis source for individual and institutional accredited investors and professionals