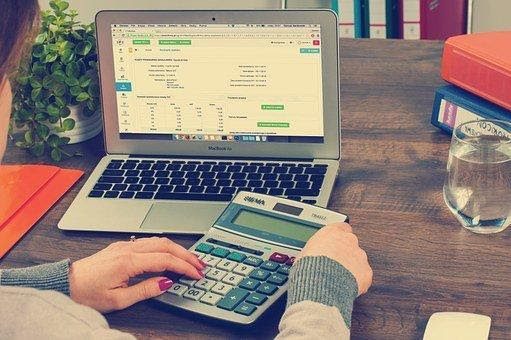 Do you feel the pressure of zeroing down on one subject as a major? Did you search for the most rewarding specializations worldwide? If you have just begun with your career decision-making or already a finance major, then hold on with us to know what's best for you.
These questions are typical to arise in students who have decided to go for a specialty program. Today, the educational institutes offer plenty of options, and the excessive choice has put students in a dilemma. The truth is that finance has been a popular field for several years. It continues to be the most prominent choice among business-minded students.
Finance is a challenging yet dramatic field. Many students register in various finance-related programs every year to earn the skills and learn about money management and other economic-related things. Finance is a thrilling global sector where two days are never the same. People experience various emotions in a single day. The field is continually evolving, and new technology is transforming the operations of multiple departments. Companies are aspiring to expand, and expansion is raising the need for finance professionals.
Contrary to popular belief, finance professionals do much more than staring at and scrutinizing spreadsheets. They are the unsung heroes who help other people make better decisions about money and smart investment ideas to earn substantial profits. The job in finance is exciting, and below we are listing some compelling reasons which will convince you to specialize in finance:
HIGH IN DEMAND
Organizations of all kinds need to hire finance professionals to get a better insight into their economics. Technology has made it easy for industries to expand, and several new companies are emerging. Almost all the firms need finance specialists; hence are further raising the demand for finance specialists. Students aim to specialize in a field that is secure and offers better opportunities. Finance degree holders are fortunate as they are high in demand. Organizations are generally on the lookout for them, and they do not have to struggle hard to secure a job.
Finance offers different degree programs and gives students opportunities to learn about the specifics of any subfield. For instance, big corporates try to avoid additional tax claims and hire specialized professionals to carry out financial matters. While there are innumerable benefits of Masters in taxation, the significant one is that they earn the skills of solving complex business transactions and assist clients in complying with the rules. These degree holders are the most sought after as the laws can be mind-boggling, and people want someone with sound knowledge to assist in these matters.
EXPANDS HORIZONS
A degree in any field of finance paves ways for versatile jobs and a rewarding career. It is a dynamic industry, and finance professionals meet people from different backgrounds and cultures, which allows them to broaden their perspectives. Their in-depth analysis helps clients make informed decisions, and dealing with people from various industries gives finance professionals enriching experiences.
GLOBAL OPPORTUNITIES
Technology has turned the world into a global village, and students want to gain a degree in a field that does not limit them to one place. Specialization in finance is not bound to terrestrial borders. If finance people want to move to another country, their degree helps them land a handsome salary. Although some finance dynamics will differ as per the nation's laws and currency, the basics remain the same.
FLEXIBLE YET STABLE CAREERS
Finance is a diverse industry, and it caters to people from all kinds of educational backgrounds. It has entry-level jobs as well as posts of high designations. While working in an industry, you can gain expertise and skills and gradually climb the steps. The job market in the modern world is highly competitive, and people are losing jobs everywhere. Finance specialists comparatively have stable careers, and their wages are also higher than people in other fields.
GROWTH OPPORTUNITIES
A graduate degree is not the last resort for finance professionals as finance is growing exponentially and provides professionals with various advanced courses. These programs can be a turning point in finance professionals' careers, and they can further climb the ladder of success. Not only do these courses add a feather in the caps of finance people, but they always enhance their earning potential.
FAST-PACED
Modern life is hectic, and people find slow careers boring, and they do not find any thrill in it. Finance is exhilarating, as the industry runs at an electrifying pace. People enjoy working in challenging fields, and they like to work in scenarios, which keep them on toes. Almost all finance-related jobs demand you to have analytical skills to solve complex problems in no time. Specialization in finance exposes students to various areas. It helps them learn critical thinking and problem-solving skills, which is essential for running day-to-day corporate culture practices.
CONCLUSION
Finance is an ever-growing field, and it opens many growth arenas. One needs to stay abreast of the latest happenings to be aware of the needs of the industry. A degree in finance equips students with skills that help them secure a job in the corporate world. Whereas it also helps those who want to be an entrepreneur and make their business idea a reality. The field is versatile, and when one feels bored of leading the same mundane life, a degree in finance does not put chains in feet while switching careers. Instead, it allows them to have a job in other fields and pave ways for several career opportunities. Finance is a frantic discipline and exposes professionals to various enriching experiences, helping them expand their perspectives and earn a better living.
This is an article provided by our partners' network. It does not reflect the views or opinions of our editorial team and management.

HedgeThink.com is the fund industry's leading news, research and analysis source for individual and institutional accredited investors and professionals