A hedge fund manager who was charged by the Securities and Exchange Commission (SEC ) in 2012 with defrauding clients around the world — he allegedly hid major losses during the financial crisis while assuring investors that their investments were performing quite well — has again been charged with fraud, this time based on his dealings with a Bahamas-based brokerage firm. Despite having his assets frozen in 2012, he managed to stay in the game and under the SEC radar — until now.
Claimed $1.5 Billion in AUM
In 2012, the fund manager claimed that he had $1.5 billion in assets under management on behalf of investors around the world. Despite suffering losses due to investment in the Bernard Madoff debacle and a failed derivatives investment, he boasted of "benchmark-beating returns" in order to attract new investors. He made use of both a Panamanian firm and a Hong Kong-based firm to dupe investors.
Manager Created False Statements
The current case alleges that the manager colluded with the Bahamas firm by creating false statements, which overstated the value of investors' assets by more than $150 million while the Bahamas-based company acted as "custodian" over the fund's assets. The firm allowed the manager to prepare false statements on their letterhead, and the firm routinely provided the false account statements to auditors and others acting on behalf of the hedge fund's investors.
$45 Million Misappropriated
According to the SEC, the Bahamas firm allowed the hedge fund manager to misappropriate over $45 million of investor funds by transferring money at the manager's request from investor accounts to accounts that were directly under the manager's control. Furthermore, the manager used investor funds to pay the brokerage firm more than $5 million in exchange for assisting with the scheme.
According to Timothy Warren, associate director of the SEC's Chicago Regional Office: "We allege that Brown and his firm enabled [the hedge fund manager's] scheme by providing investors with false assurances about who was holding their money and how much money they had in their accounts."
Brokerage Firm Not Custodian Since 2009
According to SEC charges filed in U.S. District Court in Chicago, the Bahamas firm did not have custody of most of the assets listed on investor account statements since 2009, yet they continued to represent to the hedge fund's investors that they were in fact the custodian of those assets.
Investigation Continuing
The SEC charges thus far have alleged violations of Section 17(a) of the Securities Act of 1933, Section 10(b) of the Securities Exchange Act of 1934 and Rule 10b-5; however, the investigation is continuing, and further charges could be filed in the case.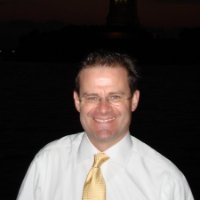 David draws on 20+ years' experience in both legal practice and in business services delivery since his own call to the Bar in 1989. With several years in the startup environment, including as a co-founder in the legal tech space specifically, he brings a unique and timely perspective on the role of data, automation and artificial intelligence in the modern and efficient delivery of services for legal consumers. Having been both a corporate buyer of legal services and a services provider, he identifies the greater efficiency and value that can be achieved in legal operations for corporate buyers especially.
An attorney, David worked for law firms Pinsent Masons and Linklaters in London before moving to New York to join Credit Suisse. As CAO, he helped negotiate & execute the relocation of Credit Suisse into its new NYC global HQ. Subsequently, David directed major global outsourcing, shared sourcing, HR operations & process efficiency initiatives including the digitization of records, the global roll-out of PeopleSoft HRMS & Y2K. David has worked extensively in the UK, US, Philippines, India and China markets in the areas of data management, human resources and business process outsourcing.
Most recently, David has been successfully investing in and serving as an advisory board member of several legal services start-ups including a cloud-based solution for legal process automation and e-filing; and a technology solution for large-scale capture of court and other public data used for litigation analysis, among others.
David graduated from the University of Manchester with Honors in Law and Bar School (College of Legal Education) in London, and has been a member of Middle Temple since 1989. He is the founder and former Chairman of The Global Sourcing Council.
Member: Bar of England & Wales, ABA, NYCBA, ACC, DRI