Soon Scottish voters will go to the polls to decide whether or not to secede from their 300-year- old union with England. Although most pundits have predicted that the chances of a "yes" vote are slim, recent forecasting has changed that with the latest polls showing a 51 percent edge in favor of secession. But English political history lessons aside, the real question is: What does such a move bode for the future? And more specifically, what will be the impact on current hedge fund positioning?
Will Scottish Currency Also "Secede"?
The future of the English pound sterling is a primary focus of the referendum debate. A Scottish pro- independence leader claims that England and Scotland will continue to share the common currency; however, various English officials have flatly ruled that out. The result is an uncertainty in FOREX markets that has greatly increased the pound's volatility against the dollar — including last week's biggest one-day jump since October 2008. According to Esther Reichelt, a currency strategist at Commerzbank, "Over the next two weeks we should all be prepared for increased volatility in sterling exchange rates."
Pound-Euro FX Impact
Other currencies linked to the pound are likewise in flux with euro-sterling risk reacting to the sterling's weakness against the euro along with expectations of further near-term slide. Only a month ago investors were still bullish on the pound sterling because of strong UK economic reports and expectations that the Bank of England was prepared to raise interest rates from their record lows.
Currency, Debt and Oil Revenues
Various financial firms have expressed concerns as to the impact not just on national currency value but also on the consequences for sovereign debt. One London-based firm has purchased credit default swaps as a hedge against UK gilts — government treasury bonds — taking a hit, the theory being that Scottish independence will adversely affect government debt. Positions vis-à-vis the Royal Bank of Scotland have also reportedly been adjusted based on speculation as to how secession from England will affect that institution. Funds that invest in North Sea oil ventures are examining what the split will mean for currently shared oil revenues.
Japanese Bank Move Spurs UK Flight
After Japan's biggest bank warned its clients of a possible "collapse" of the pound sterling, major investors worldwide began pulling billions of pounds out of British markets. To stem the flow, the governor of the Bank of England gave a speech in which he hinted at an interest rate rise. Come September18th, the day the vote will take place, fund managers will learn whether it was prudent to take the proverbial Scottish "high road" or "low road."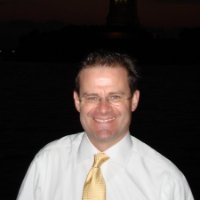 David draws on 20+ years' experience in both legal practice and in business services delivery since his own call to the Bar in 1989. With several years in the startup environment, including as a co-founder in the legal tech space specifically, he brings a unique and timely perspective on the role of data, automation and artificial intelligence in the modern and efficient delivery of services for legal consumers. Having been both a corporate buyer of legal services and a services provider, he identifies the greater efficiency and value that can be achieved in legal operations for corporate buyers especially.
An attorney, David worked for law firms Pinsent Masons and Linklaters in London before moving to New York to join Credit Suisse. As CAO, he helped negotiate & execute the relocation of Credit Suisse into its new NYC global HQ. Subsequently, David directed major global outsourcing, shared sourcing, HR operations & process efficiency initiatives including the digitization of records, the global roll-out of PeopleSoft HRMS & Y2K. David has worked extensively in the UK, US, Philippines, India and China markets in the areas of data management, human resources and business process outsourcing.
Most recently, David has been successfully investing in and serving as an advisory board member of several legal services start-ups including a cloud-based solution for legal process automation and e-filing; and a technology solution for large-scale capture of court and other public data used for litigation analysis, among others.
David graduated from the University of Manchester with Honors in Law and Bar School (College of Legal Education) in London, and has been a member of Middle Temple since 1989. He is the founder and former Chairman of The Global Sourcing Council.
Member: Bar of England & Wales, ABA, NYCBA, ACC, DRI