What exactly is a Hedge Fund?
A hedge fund is essentially an investment program. In this program, the first aim of the partners is to invest their money into different types of investment opportunities, in order to ensure an absolute return. The second aim is to secure their principal amount of money from any kind of financial loss. In simpler terms, a hedge fund does not describe what an investment fund is; rather, it gives a description of what an investment fund is not.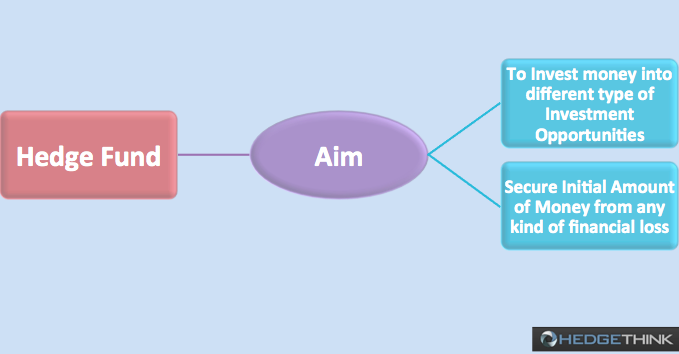 Since 2000, the hedge fund industry has seen a significant growth worldwide since. This is apparent from the fact that it is now in control of almost $2.2 trillion, which is the highest figure that has been recorded to date. Some people might not see this as a very large amount, in fact, a single universal bank can have this much money. However, comparing this amount to $450 billion, which was the figure for the hedge fund industry in 1999, the difference is massive and the expansion is apparent. 
According to the recent survey by Ernst&Young, two in three managers reported net inflows with managers in Asia and Europe being the most successful in raising capital – growing by 25% and 10% respectively. In addition, in Europe investors have begun to reinvest and are mostly interested in growth markets, such as Asia.
Source: Exploring Pathways to Growth, 2013 global hedge fund and investor survey by Ernst&Young
Another indicator of the massive growth in the hedge fund industry is the fact that they have an increasing share in the trading industry. This includes equity, bonds and derivatives. Hedge funds have become a major provider of funds in most of these financial instruments and market places. A large number of financial institutions get their revenues from hedge funds.  Furthermore, it has become a requirement for many pension boards to get more information about hedge funds to determine the feasibility of investing in them.When the term "hedge funds" is used, some investors don't think that it is the right term. They consider "edge term" as a more suitable description. This is because all hedge funds are not necessarily hedged even though they all have an edge. Another factor that differentiates hedge funds from other instruments is the fact that the investors in hedge funds, along with any external investors, use their personal assets as a source of investment. They also require their investment to generate an absolute return by giving an incentivizing fee to the hedge fund group.
The term hedge fund was introduced to the world in an article that was written by Carol Loomis, namely The Jones Nobody Keeps Up With. This article surprised a large number of readers since it claimed that hedge funds were run by a random sociologist called Alfred Jones. This was actually a misconception since Jones used the term to differentiate from funds that were hedged, as opposed to those which were not hedged. Hence, the two terms are rather different since the author used it as a noun and the sociologist used it as an adjective. 
The main reason why the term "hedge fund" is considered unsuitable is because of the fact these instruments do not help to hedge all the related risks. This is apparent by considering that if the risks were hedged, then the returns would also be hedged. However, this is not the case. The requirement of the investors of absolute return just indicates that the position in cash is risk-neutral. If investors want to have an added value in their investments, then they will have to take risks. That being said, there are different types of risks.
Some that have a greater likelihood of generating rewards while other risks that have a lesser likelihood of carrying a reward. Hence, it is important to differentiate between these two types of risks. The concept is that the returns already exist and that one only has to separate these returns from the risks. This means that individuals need to use their intelligence, abilities and vast experience to endeavor to differentiate the risks that have been rewarded for the excess risks. There are various opinions on the matter. A leading expert on risks states that hedge funds are not defined with complete clarity. The expert, Bookstaber, is of the opinion that hedge funds are an "everything but" matter, which means that they contain numerous varieties and possibilities of investments. 
Since the concept of hedge funds is relatively complex, the following definition can be used to simplify matters a little: 
"A hedge fund constitutes an investment program whereby the managers or partners seek absolute returns by exploiting investment opportunities while protecting the principal from potential financial loss."
The benefit of this definition is that it points out two important features of hedge funds. Firstly, hedge funds involve taking risks in order to attain positive absolute returns. Secondly, they aim to prevent the negative compounding of the investment or capital and to keep any losses in check. 
Below is presentation by HedgeFund fundamentals that presents the summary on Hedge Funds definition and its function.
Related Posts: 
Guide to Hedge Fund and Branding – Part 1 : What is a Hedge Fund? 
What is a Hedge Fund? with Infographic

HedgeThink.com is the fund industry's leading news, research and analysis source for individual and institutional accredited investors and professionals