Inflation is beginning to bite worldwide, but one country is feeling the effects on its mining industry as general inflation numbers are creating an increase in resource nationalism and social unrest. Peru has seen protests and strikes within the mining industry and is one of the top suppliers of zinc, copper, and silver. Starting in mid-April, almost a fifth of Peru's copper output was offline, as several mines were shut down due to community protests.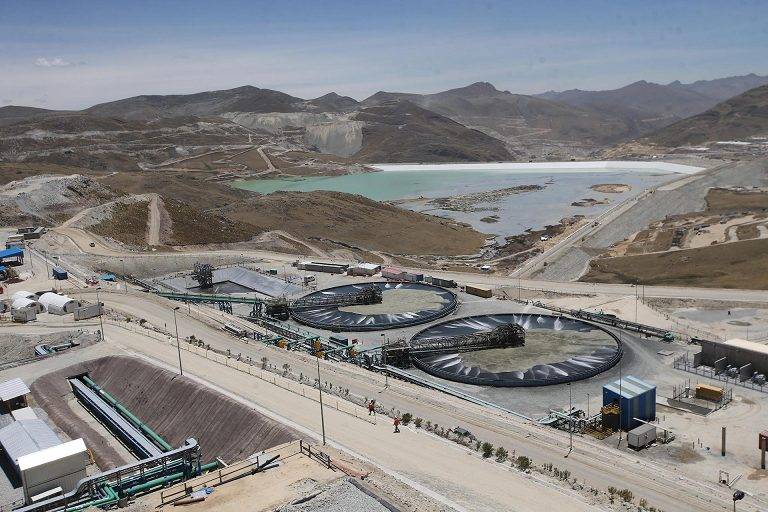 On top of that, the mineral-rich Cusco region saw strikes against rising prices, and even massive mining company Glencore cannot escape protests as they resumed at the copper mine in Peru. The protests and strikes are symptomatic of a much larger problem – that of resource nationalization. This is when a country's government seizes control of a foreign company's operations within its borders, and often results in the expulsion of the company. It has happened frequently in countries like Bolivia, and Mexico, and now it seems Peru is leaning heavily in this direction. Most of the time, the concerns are about protecting water supplies, however, the disruption to the industry and companies in the country could be huge.
Ecuador, for example, has avoided such problems by working in tandem with their local communities and understands the importance of creating social acceptance and sustainability for securing the long-term future of mining in the country. President Guillermo Lasso has a clear agenda of economic revitalization through private investment with one of the key pillars being the growth of the mining sector to see Ecuador become a major exporting country like Chile and Peru, however, the administration has been clear that the project development is to occur alongside community development in a socially and environmentally friendly manner. Solaris Resources (TSX:SLS; OTCQB:SLSSF) is one company adopting this model, setting new precedents with their innovative CSR program at their Warintza Project in Ecuador. 
For example, Solaris completed the first-ever community consultation in the country establishing an agreement and consensus with the local communities regarding starting exploration activities at Warintza, as well as signing the first-ever Impact and Benefits Agreement providing certainty of community support for the responsible advancement of the project from exploration and development through production. And this is why you see the federal government publicly endorsing the Company's approach as a model for the industry.
In addition to this, Ecuador is becoming more attractive for mining investment through an approach of regulatory and fiscal reform, including offering tax incentives to encourage major investments. Solaris just announced an Investment Protection Agreement for its Warintza Project, securing the stability of regulations and a 5% reduction of income tax to accelerate development, fixing the income tax rate applicable to the company at 20%. 
In Chile, Peru, and Mexico, you have the exact opposite occurring – higher taxes, regulatory paralysis, threats of partial nationalization, social unrest, etc. – and this, of course, is having a chilling effect on investment. In Peru especially, you have a breakdown in the social contract between government, industry and communities which has catalyzed blockades of major projects.
Mining companies have always struck a fine line between foreign investment and community involvement. ESG principles like these are important, and will only become more so in the coming years. It is good to see that some companies are getting it right, and hopefully, this will set a precedent for others to follow.
In Peru, lawmakers are turning to the mining industry to help pay for the bill of rapidly rising inflation that has hit records not seen in over 24 years. This appeasement plan could be set to disrupt mining in the country, and create conflict between some of the biggest mining companies. The copper mining industry in particular is critical to Peru, providing a significant portion of export earnings.
It is not just big mining companies that are feeling the effects of resource nationalization and social unrest in Peru, but small-scale miners as well. In the northern highlands, small-scale miners have been blockading roads and bridges to protest a new law that they say will hurt their livelihoods. The government has been trying to bring these miners into the formal economy, but it is a slow process.
When the mining industry suffers, so does the general economy, and the current political and economic climate in Peru is something to note for miners around the world. Examples like Solaris Resources' Warintza Project in Ecuador show what a company can do with buy-in and participation from local communities, and how projects can be a rising tide that lifts all boats.

HedgeThink.com is the fund industry's leading news, research and analysis source for individual and institutional accredited investors and professionals