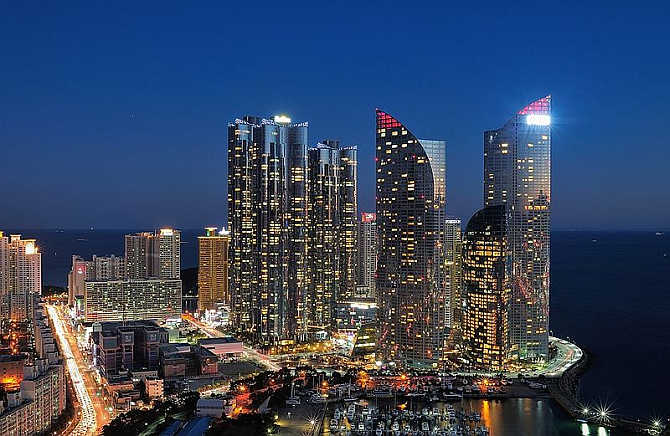 "Buying or avoiding all emerging markets as a group doesn't work anymore," says Marko Dimitrijević, founder of emerging markets-focused hedge fund firm Everest Capital. 
Last year Emerging Markets witnessed a lot of both positive and negative shocks. While oil price fall was positive for oil importers like India and China, it was disastrous for oil exporting countries such as Russia and Middle East. The falling oil price together with political disturbances in some areas led to huge disparities in hedge funds returns within emerging markets. On one hand Russia/ Eastern Europe Index recorded a steep losses of over 26 percent, on the hand India Index jumped 43 percent. Other EMs also showed positive results. China Index gained six percent and the MENA (Middle East/Africa) Index 1.6 percent. But the Latin America Index declined -9.3 percent for 2014, the second consecutive year decline. The question is what should be the strategy of Hedge Funds for Emerging Markets. Are there any opportunities in Emerging Markets?
Selectivity is the key to the success in the Emerging Markets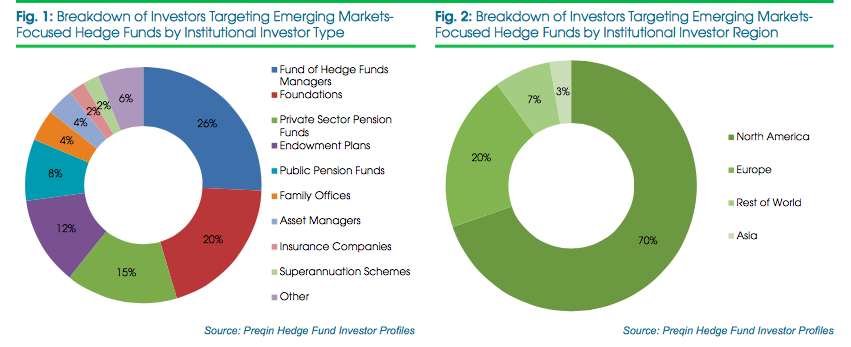 Source: Emerging Markets – Focused Funds, Preqin
The emerging markets are broadly grouped in five markets: Russia/East Europe, Asia Ex Japan, Latin America, MENA (Middle East/ Africa) and other Multi-Emerging markets. Each group is further divided in sub groups such as EM China Index and EM India Index. Let us have a closer look at opportunities in Russia and India; the two Emerging Markets showed contrast performance by hedge funds last year.
Russia/ Eastern Asia Index may rebound
2014 was one of three worst years in last ten years for the Russia/Eastern Europe Index with 26.5 percent drop. Should this alone be a valid reason for Hedge Funds to pull out of Russia?
In fact over the last ten years, the Index has posted annualized returns of 11.5 percent, a decent return compared to HFI global index. Russia/Eastern Europe Index exceeded also Emerging Markets hedge fund overall performance by 3 percent during this period.
Second, history shows Russia/Eastern Europe Index in each of the subsequent years follows a major sell-off.  In 1999, it gained 83 percent after a loss of 64 percent in previous year.  In the same way, it moved up by 51 percent in 2009 after a decline of 59 percent in 2008.
Third, last year the Russian rubble was badly hit by falling oil prices and Western sanctions over Russia's role in the Crimea and Ukraine. The sharp fall on prices has been disastrous for Russia, the second-largest crude exporter. The rubble plunged 46 percent against the dollar last year with the tumbling oil prices. More recently, the rubble is showing some positive signal of recovery with a rebound in oil price.  Brent which had touched $45, a drastic 60% fall in six months, recently rose to $60 per barrel. The average oil price in current year is likely to remain above $60.
If geopolitical situation in the region improves and Brent continues to rally, the Russia/Eastern Europe Hedge Funds Index may record a reasonable gain in 2015 from the beaten down low level.
India Focus Hedge Funds are the big winner
In 2014, Hedge fund performance in Emerging Asia was led by the HFRI EM: India Index, which jumped 43 percent in 2014. It surpassed even the impressive Indian equities 30 percent return by a big margin.  Falling oil price was like a windfall for India that imports 80 percent of its oil requirements. It helps India reducing current account deficits and fiscal deficits, besides stabilising Indian Rupees. Though Indian Economy went through slowdown phase for a brief period, it continues to record positive growth rate of above 7%, still an impressive figure from global standard. The Economic Survey states that India's economy will grow more than 8 percent in 2015, which would make it the world's fastest growing economy, surpassing even China. India's Growth story opens opportunities to foreign investors. Investors have responded with "renewed interest" in India with new Prime Minister Narendra Modi at the helm. India has initiated a number of steps to streamline the economy and boost growth of India, the Asia's third-largest economy. Indian Budget, finalised last month,   focuses on infrastructure development and to stimulate manufacturing sector with new government's vision 'Make in India' and make India a manufacturing hub like China. India, an upcoming markets, offers good opportunities for hedge funds.
In short, as stated by Kenneth J. Heinz, President of HFR, "Emerging Markets volatility increased sharply into year-end, producing wide performance dispersion across EM hedge funds, resulting in a dispersion of nearly 70 percent. Sophisticated EM hedge funds which have been positioned for this volatility are likely to drive strong gains in coming months as recent market dislocations normalize and create new opportunities for investors in 2015."
Kanchan Kumar is an experienced finance professional and has worked as an Executive Director and Advisor with the MNCs. He is a former banker with two decades of working experience with a Financial Institution. He is a rank holder in MBA (Finance) and Gold Medallist in MS (Statistics). He has passion for research and has also taught at a University. He writes on Global Economy, Finance and Market.