Blackstone, Riverstone Energy and Carlyle Group are in talks to buy producing assets and also invest in struggling exploration and production companies in North Sea. Many private equity funds are seeking to invest billions in oil & gas assets. The North Sea is likely to undergo significant change with the big players move to offload their interests and PE funds look for buyouts.
Private Equity-Backed Deals in the North Sea increasing
50 assets in oil and gas production fields and exploration blocks are on sale in the North Sea at an estimated total value of $6 billion. The announcement of Royal's Dutch Shell's $70 billion bid for BG Group is like a catalyst for new deals. Let us have a glance at some of recent private equity activities focused on the North Sea sector.
BP is selling its stake in the Central Area Transmission system (CATS), a system that combines processing facilities with a 250-mile pipeline in North Sea. BP is negotiating with the investment firm Antin Infrastructure Partners for $486 million.
France's Total is selling Laggan Tormore field, an attractive asset. And German firm 'E.On' is looking for prospective buyers for its assets.
The private equity firms are seeking to capitalize on the sharp slide in crude prices by buying distressed oil assets cheap.
50 years of the North Sea
Natural gas in the Southern North Sea was first discovered by BP in 1965. That was only the beginning. It was the 1970 discovery of the giant Forties field that turned the North Sea into a globally significant oil and gas region. BP constructed the Forties Pipeline System (FPS) and, in November 1975, first North Sea oil reached to shore in the UK.
The E&P companies made large investment in both the UK and Norwegian sectors of the North Sea, developing new fields and producing oil & gas. 40bn barrels of oil equivalent have been produced. 24bn recoverable oil remains underground which can be produced.
Since a peak in 1999, production has steadily declined. Maintenance work on ageing infrastructure and a greater focus on health and safety required globally after the Gulf of Mexico disaster in 2010 has also had an impact on production in recent years.
Private Equity believe there is still plenty of potential in the North Sea and plans to continue to operate in the region for many years to come.
Studies show there is need for more investment in infrastructure to improve efficiency, and more money to be spent on exploration and exploitation of untapped reserves. This would put E&P companies a much stronger position to exploit the estimated 24 billion barrels of oil remaining. The field life can be extended 30-40 years further. The North Sea needs funds to invest in assets extending the life of existing assets. Private Equity with big pockets are best placed to fund future exploration and exploit the increasingly hard-to-reach oil and gas resources.
For example, Norwegian sovereign wealth fund, the world's largest sovereign wealth funds, is very active in North Sea. It sets aside a tenth of oil and gas revenue each year to make long term investment and cope up the problems caused by the price fluctuations. Today, Norway Wealth Fund manages $900 billion assets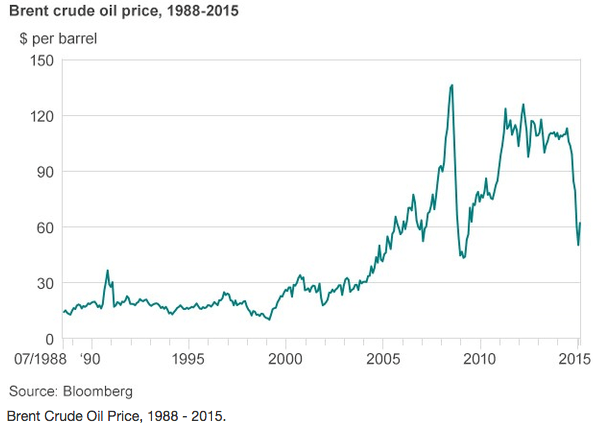 How PEs will revitalize the North Sea
PEs have taken a new rout to reach North Sea assets. The funds are forming teams with high-profile oil & gas professionals. The teams create new vehicles to manage oil and gas fields. PEs will fund and the oil & gas professionals will use their experience to drive costs lower by introducing efficiencies in existing assets and also cut contractor costs on development or redevelopment of oil fields.
For example, last year Blackstone and BlueWater created Siccar Point with Jonathan Roger, a former executive at Conoco, heading it.  Combining capital and management with a strong track record offers an opportunity for private equity firms to invest in the 'bottom of the cycle'. They together would provide new lease of life to the ageing basin.
Some funds are pursuing the traditional path by investing in struggling producing companies, introducing changes in their boards and restructuring operations to bring operational efficiencies and improve productivity.
To conclude, No doubt North Sea oil and gas is harder to find and produce than it was in the 1970s. But Private Equity looks at it as an opportunity. Private Equity Investment is flowing in the UK North Sea, raising hopes that oil and gas production could start to pick up again after years of decline.
Kanchan Kumar is an experienced finance professional and has worked as an Executive Director and Advisor with the MNCs. He is a former banker with two decades of working experience with a Financial Institution. He is a rank holder in MBA (Finance) and Gold Medallist in MS (Statistics). He has passion for research and has also taught at a University. He writes on Global Economy, Finance and Market.